If you aren't familiar with the Internet of Things (IoT), then learn fast. Because the times, they are a-changin'.
What is this new-aged concept, you ask? In short: Intelligent software collects and monitors information from the physical environment with little to no human-interaction. For example, sensors on cars that enable automatic driving, artificial limbs that respond to brain waves, or interior temperature controlling applications. Conceptually, the Internet of Things will cause us to rely less on traditional computers and more on the technology that is directly embedded into our lives.
How It Works
Now that the IoT makes a little more sense, we can put it in context with the real estate industry. This connectivity brings people, devices, and homes into harmony.
Nest
Several applications of the Internet of Things happen to be making their debut in the world of real estate. Nest is a smart thermostat controlled entirely by a smartphone. Imagine you left for vacation and forgot to shut the A/C off in your house. What if you could turn down the air from your phone, miles away? Nest does just that. Better yet, Nest learns the temperature schedule and programs itself to adjust. As a result, heating and cooling bills can be lowered just based on its ability to adjust temperature efficiently. The smart technology in this app functioning is paving the way for improved interactions with buildings and our surroundings.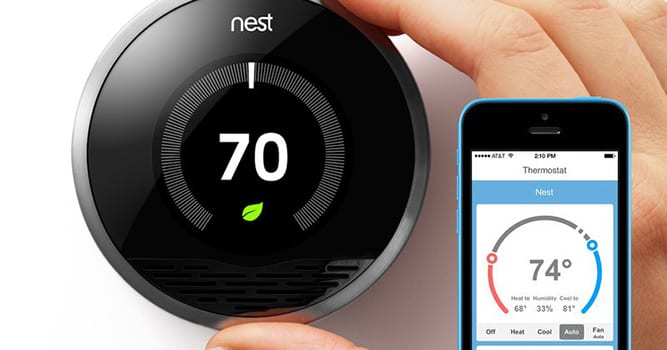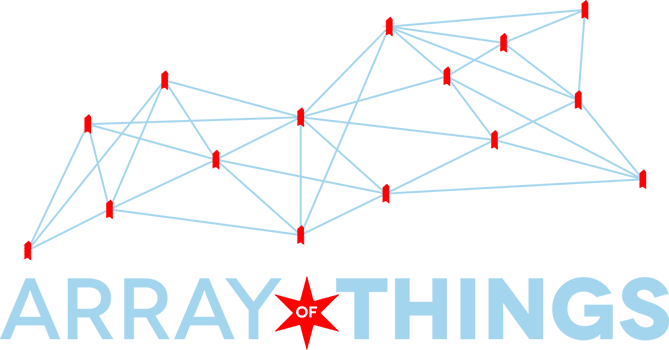 The Array of Things
A glimpse into the future: The Array of Things (AoT) are currently data-collecting sensor boxes set up on the streetlamps of downtown Chicago. In real-time, these boxes collect data from its physical surroundings through various technologies. Imagine if you could see which city street routes were most populated to avoid walking alone at night. These sensors detect how many devices using Bluetooth or Wi-Fi are in the area. Consequently, it turns that number into a helpful identifier for traffic density. In addition, the environmental sensors collect counts on temperature, humidity, allergens, carbon monoxide, light, and much more. What does this mean for real estate? As smart sensor technology evolves, "data-fueled urban planning" can be expected in many more cities than Chicago.
XChanging
The real estate industry is about to become extremely efficient.
"When technology works, it is no longer technology; it becomes an integral part of life."
XChanging is evolving real estate by partnering with CBRE, the world's leading commercial property, to simplify the complex operation of numerous devices that control hundreds of systems within a building (e.g., lights, cameras, heating, and cooling systems, sensors, etc.). As a result, XChanging is creating a "Connected Building" network. This technology regulates energy usage and efficient in real-time to cut costs as well as enables users to control all systems with one remote device. When you think of all the controls that a high-rise building needs to function, a one-stop shop for managing it all seems long overdue.
It's only a matter of time before the Internet of Things will drastically propel the real estate industry in a technologically based operation. Through interconnectivity, data-sourcing, and online marketplaces the real estate industry is about to experience a major tech transition.