Just because you are working from home, doesn't mean you have to drink alone. Have you ever tried hosting a virtual happy hour for your team?
The coronavirus pandemic has altered the way nearly every organization conducts business, but luckily for the Criterion.B team, we've worked remotely now for a couple of months.
Our team has quickly learned the ins and outs of working from home, and with team members spread across the country, we understand how important it is to stay connected and communicate regularly with all team members.
However, working from home shouldn't be all about boring Zoom meetings and pesky "reply all" email notifications.
We've found several ways to conduct team-building exercises virtually so that all team members can participate — and we're sharing one of these exercises with you today.
How to Host a Virtual Happy Hour
Hosting a virtual happy hour for your team is pretty straightforward. Set a time, create a meeting, and make sure to get it on the calendar. Instruct everyone on your team to bring their drink of choice.
But why not add a fun twist? Recently, the Criterion.B team turned happy hour into a bit of friendly competition.
Each team member was tasked with creating their own themed cocktail (or mocktail) with plans to present their drink at the meeting and vote on their favorite. We chose to have a Spring and Easter-themed happy hour, and boy did our team deliver on this theme!
From "Buzzed Bunny" cocktails to Peeps-infused drinks, everyone went all out playing bartender in their own kitchens. We presented our drinks, including fun names we gave to our cocktails, then voted on our favorite. The winner took home an Amazon gift card.
Need a few cocktail ideas? We're including our team's recipes below. If you recreate these drinks, be sure to tag us on social media!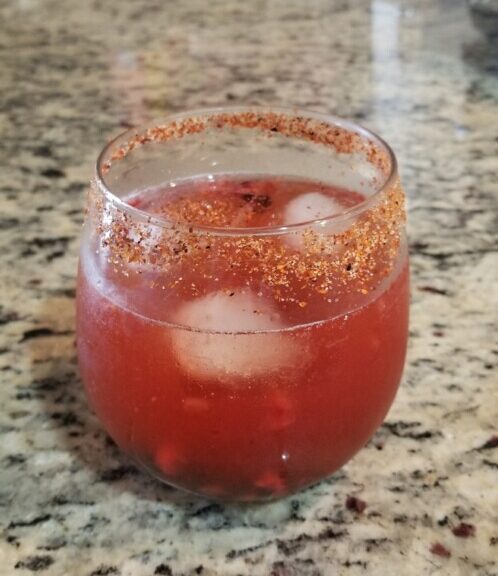 Buzzed Bunny
1 Orange Gatorade

2 Shots of Jack Daniels

½ C. Pino Grigio Wine

2 Tbs. Lime Juice

Blueberries and Raspberries

Tajin Salt
Instructions:
Add liquids to a glass along with the berries. Dip the glass in a little lime juice then line the rim with the Tajin salt.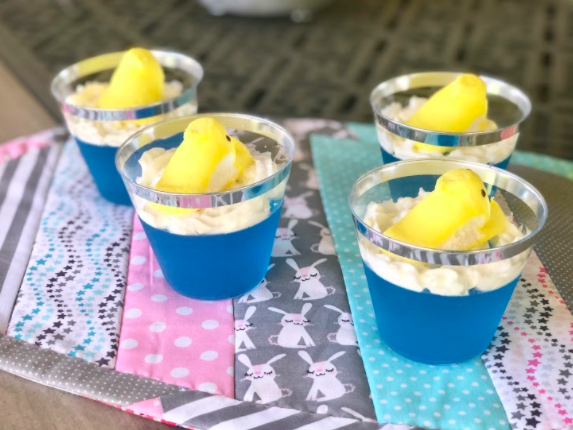 The Naughty Peep (Jell-o Shot)
1 Packet Blue Raspberry Jell-o

Vodka

Whipped Cream

1 Bird Peep
Instructions:
Create blue Jell-o mix according to the box and add in the desired amount of vodka. 

Pour the Jell-o into small cups or shot glasses. Set in the fridge overnight.

Top shots with whipped cream and 1 bird peep.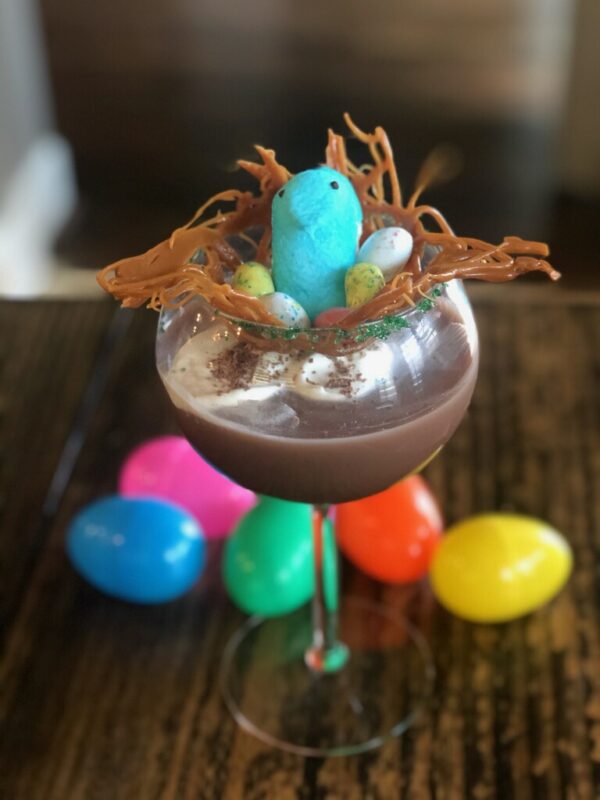 Easter Buzz
Iced Hot Chocolate
1 Packet Hot Chocolate

6 Oz. Milk

1 Shot of Bailey's Irish Cream

Caramel Syrup

Whipped Cream
Bird's Nest Garnish
1 Bird Peep

Robin Egg Chocolate Candies

Melting Caramel
Instructions: 
Start by making the hot chocolate with Bailey's Irish Cream and cool in the fridge for at least an hour. While the hot chocolate is cooling, melt the caramel to make the bird nest. 

Take a greased stemless wine glass (or anything with round bottom) and drizzle the liquid caramel back and forth making a "nest" like shape. Let caramel harden in the fridge with hot chocolate. 

When ready to serve, pour hot chocolate into a glass and drizzle caramel syrup to taste. Add whip topping on the top. 

Carefully remove the caramel nest from the glass and place on top. Add the peep and robin eggs.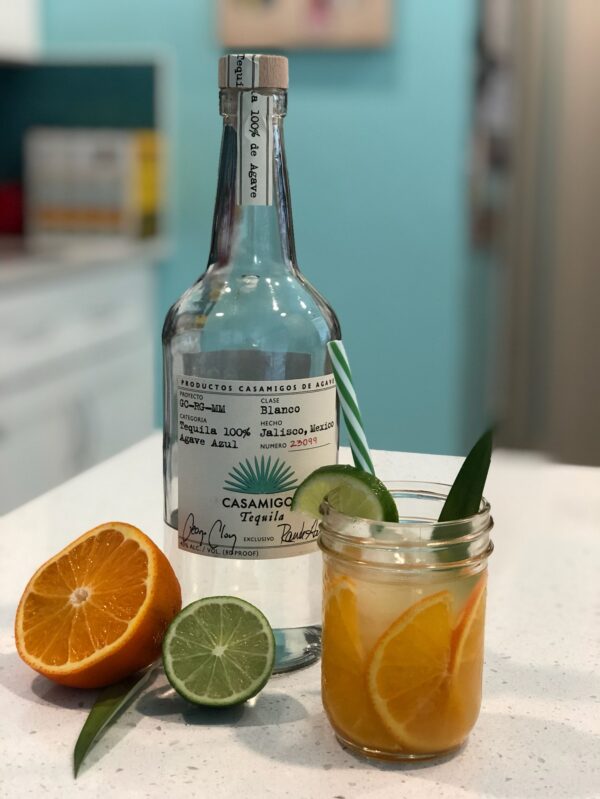 Blooming Orange Cocktail
1 Oz. Casamigos Tequila

Splash of Dole Pineapple Juice

Fresh Orange Slices

1 Squeezed Lime Wedge

1 Lime for Garnish
Instructions:
Line your glass with fresh orange slices, then add all ingredients. Garnish with a lime and enjoy!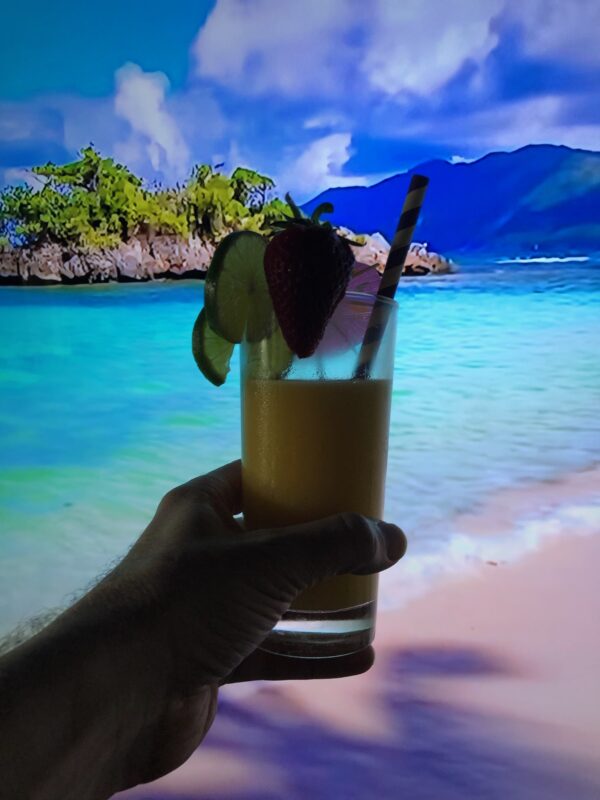 Mango Sunrise
1 C. Frozen Mango

1 C. Lemon Lime Bubbly Water

½ C. Ice

¼ C. Mango Nectar

⅛ C. Simple Syrup
Instructions:
Blend all ingredients until smooth!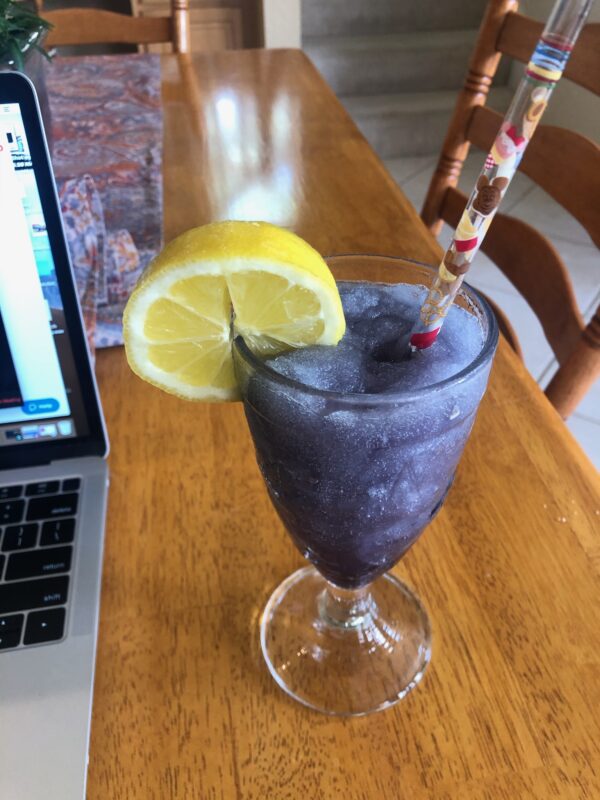 Frozen Violet Vodka Lemonade
3 C. Ice

12 Oz. Frozen Lemonade Concentrate

½ C. Violet Syrup

2 Drops Red Food Coloring

2 Drops Blue Food Coloring

Desired Amount of Vodka

Lemon Circle for Garnish
Instructions:
Blend all ingredients together, then garnish with a lemon!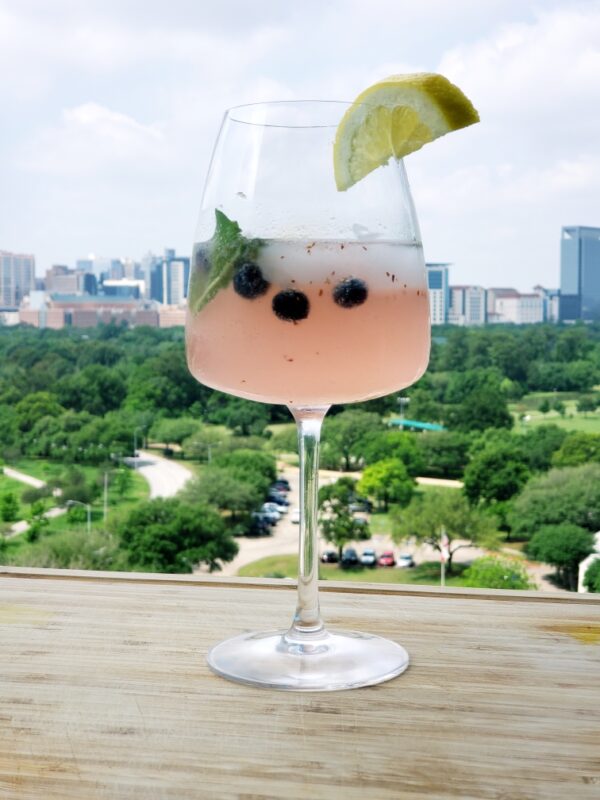 Blueberry Lemon Ginger Fizz
8 Oz. Vodka

2 Bottles Ginger Beer

2 Tsp. Sugar

2 Tsp. Fresh Ginger

2 C. Blueberries

Springs of Mint

1 Lemon
Instructions:
The night before serving these drinks, make ice cubes with lemon, blueberry, and mint. Squeeze lemon juice over the ice tray before adding water.

Mix your blueberries and add the sugar, ginger, and lemon juice into a glass. 

Add 1/3 cup of your blueberry mix and chopped mint to a shaker. Then add vodka and ice and muddle thoroughly.

Add lemon slices, blueberries, and mint to the bottle. Repeat with another shaker. 

Finally, add the ginger beer!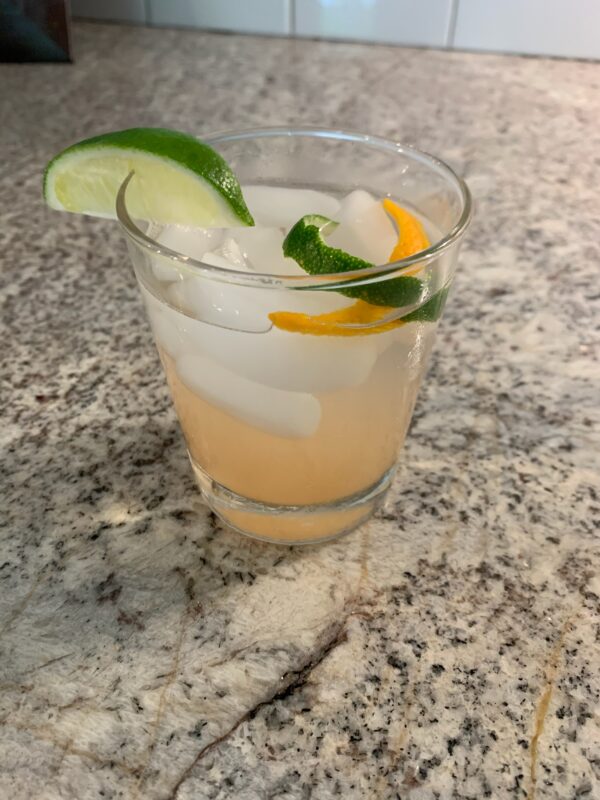 Greyhound
Gin

Diet Tonic Water

Club Soda

Fresh Lime

Splash of Grapefruit
Instructions:
Mix together your desired amount of gin, tonic water, and club soda in a glass. Add fresh lime and a splash of grapefruit. Garnish with a lime wedge.
Springtime Mixer (Gin & Juice)
Tanqueray Imported London Dry Gin

Orange Juice

Pineapple Juice

Guava Juice
Instructions:
Add your desired amount of gin and juices to a glass and garnish with an orange slice, if desired!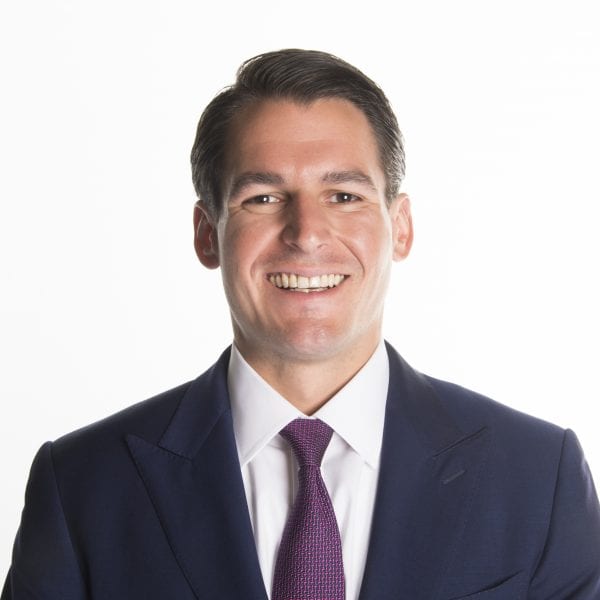 As we prepare for the next year, it is important to reflect on the past year in order to grow and progress. What's worked well? What hasn't worked so well? How we can we improve?
Below are some examples of trends I expect to continue in the DFW office market next year:
Creative Space is King
Creative/loft office space in DFW used to be primarily occupied by marketing, advertising, and other "creative" industries. Today, we're seeing all types of industries (legal, finance, professional services, etc.) demanding a more unique environment for their employees. This is accomplished by leasing older, redeveloped buildings or creating that aesthetic in a more typical highrise.
Exposed brick, stained concrete floors, copious natural light (for everyone, not just those with exterior private offices), and exposed ductwork — are the things many companies want as they attempt to create a workspace that promotes innovation and productivity. Many landlords are also more open-minded to less conventional ideas as they face increased competition from co-working spaces.
The War for Talent
With the risk of sounding like a broken record here, this has to be the most reoccurring theme in the Dallas-Fort Worth metroplex today. It has been an unprecedented time for corporate headquarter relocations to DFW over the past few years. In addition, millennials are the largest generation in the labor force, and prudent business owners are using their real estate as a competitive advantage for recruiting and retaining top talent.
Personnel costs are a much larger line item on a company's balance sheet than real estate occupancy costs. I expect more companies to consider higher-priced buildings with additional amenities in live-work-play areas. By doing so, for many companies, the avoided costs of losing valuable employees and training new hires outweigh the additional occupancy costs. It could be its own bullet point, but employee happiness is critical for productivity.
Increased Parking "Squeeze"
Companies are designing more efficient workspaces and becoming denser, almost across the board. This is problematic for older buildings that were built to accommodate three parking spaces across 1,000 square feet in suburban markets and one space across 1,000 square feet in the Central Business District.
Companies are putting more people in less square footage by utilizing building amenity areas or creating larger "shared areas" within their spaces and attempting to offset higher rents. Securing additional parking spaces nearby is an obvious solution, but oftentimes, easier said than done. Some companies are offering incentives for their employees to ride DART or are relocating to a space that is in walkable proximity to a majority of their employees as a solution. It is also important to evaluate the maximum number of employees on-site on any given day versus the total number of employees.
Some Things Never Change
Not to contradict my "millennial schpeel" above, but I expect some companies will revert back to more traditional ways of working after making drastic changes over the past few years. Many companies that hopped on the "open office layout" trend a few years ago will realize that it does not work well for their specific business for whatever reason.
In the legal industry, the egalitarian layout of equally sized offices for associates and partners alike will likely change for many firms after making the switch within the past few years. (Side note: I still expect increased collaboration areas — such as open break rooms — even from companies that revert back to a less open layout with more private offices.)
As another example, IBM decided to end its "working from home" policy for a large sector of its workforce. IBM realized that a collaborative effort was more beneficial than the savings in real estate costs by having remote workers. Some people can work from a coffee shop and be just as or more productive than in an office, but some can't. The challenge is finding the right balance between employee happiness and productivity.
Looking Forward to 2019
Overall, we've made huge progress in understanding that a happier worker is a more productive worker. This is beneficial to everyone as more and more companies place a higher emphasis on wellness, balance, and flexibility. While some of the newest trends do not work well for all industries, an increasing amount of companies in the Dallas-Fort Worth metroplex are making improvements that support employee well-being. I look forward to seeing how we progress in 2019.
This article was written by Jayson Montoya. He is an Executive Vice President with NAI Robert Lynn's Office Division. He assists office space tenants and users with lease renewal negotiations, relocations, building purchases, and other real estate needs. You can reach him at 214-256-7136.

"Feedback is the breakfast of champions." — Brian Halligan, CEO, HubSpot
Every day, business leaders, media outlets, and best-selling authors spout advice on how to run a business and their idea of what it means to be successful. At the core of any business, the secret sauce lies in customer service and developing an effective customer feedback program.
If you don't know what's wrong with your products or services, how can you improve them and drive sales? Likewise, if you don't know what you are doing right, you can't build a structure based on those wins.

According to HubSpot research, trust in business has eroded. In fact, 55 percent of customers do not trust businesses they buy from as much as they used to, and 65 percent do not trust company press releases or advertisements.
But they do trust their peers, and gathering customer feedback is the key to creating brand loyalty, Cambria Davies, Product Manager at HubSpot, told attendees during her presentation at Inbound 2018 in Boston.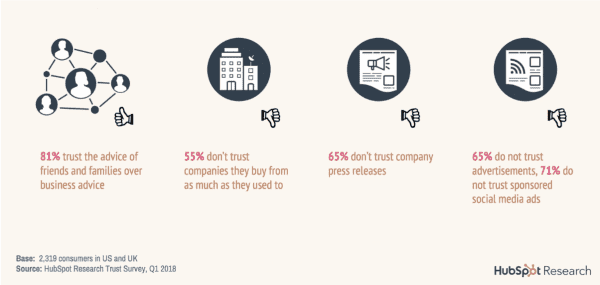 What's the Benefit of a Customer Feedback Program?
Did you know that the No. 1 most common source of new leads are referrals? Or that it costs 5 to 25 times more money to acquire new customers than to keep existing ones happy?
Loyal customers grow a business much quicker than marketing or sales, and it all begins with gathering customer feedback.
"In order to delight, you have to understand what customers expect of you and the current state of your customer experience," said Davies. "However, companies are more and more out of touch with how their customers really feel, often because they are not collecting actionable feedback."
The default for many marketers is to draft a standard satisfaction survey and email it to all customers. However, if you want to receive actionable, invaluable feedback from your customers, then it's time to develop a sustainable framework for measuring their satisfaction.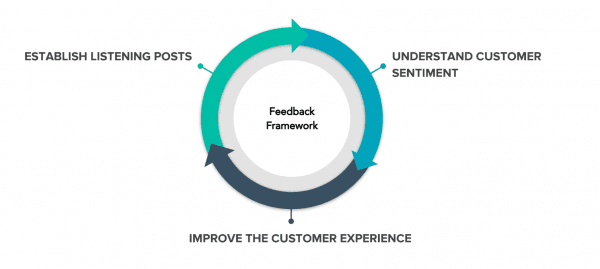 Establish Listening Posts
When developing a customer feedback program, it's crucial not to take a "tunnel-vision approach." In other words, do not bulk customer dissatisfaction together or assume all customers have the same experience. Many organizations generalize the obvious: they know customers do not want to wait on hold or be transferred to an answering service. But these aren't specific to that business so they won't help you create a personalized plan.
Organizations must move past these obvious customer dissatisfactions and take a deeper dive with listening posts. This serves as a way that companies can assess the customer experience at an individual and aggregate level, then identify both pain points and positive feedback.
To start, you must "define your customer journey and what you are looking to learn at key customer milestones," said Davies. "Then align the right survey methods with your goals and start collecting feedback," said Davies.
Your organization should collect feedback through a variety of listening posts, including:
Online Review Sites

Talking to Front-Line Employees

Client Testimonials

Satisfaction Surveys

Direct Client Communications
Understand Customer Sentiment
After gathering your customer feedback, then what? It's important to make sure that your customer's complaints do not fall on deaf ears, said Davies. Determine the common themes and root causes of your customer's experiences. Then gather corollary data from support requests, sales, and services, and start categorizing common themes and patterns.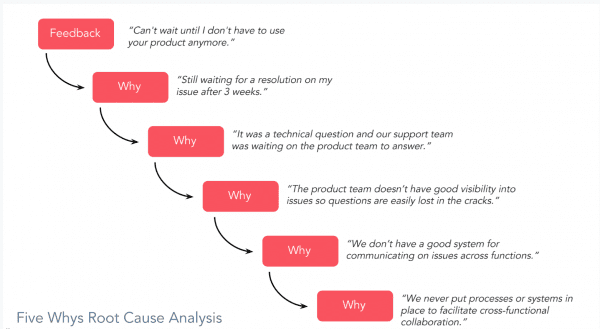 Do multiple service requests indicate issues with usability? Have you received a series of complaints regarding pricing or billing? Identifying themes will help you drill down into specific problem areas that need to be addressed.
For example, if several clients love the product but have recurrent issues with the reporting structure, you can determine that the feedback theme is "reporting" and the specific problem area is "functionality."
Improve the Customer Experience
Once you have determined common themes and problem areas, it's time to take action to improve the customer experience. First, prioritize changes that matter, said Davies. Analyze the common themes and number of complaints or requests for each problem area.
If you received 50 requests for improved reporting functionality but only five requests for quicker response time, you know reporting is a higher priority. Set up a timeline and arrange which problem areas need to be addressed now, tomorrow, next week, and next quarter.
Next, develop and implement an action plan, then measure and share progress to keep your team on track. Consider forming a committee that meets monthly to make actionable decisions, reinforce the importance of enhancing customer experience, and remove barriers that might prohibit progress.
Finally, arrange for one-on-one follow-ups with the affected customers to let them know their feedback is making a difference. Follow-ups do not have to be a direct phone call; in fact, they can be a personalized email template or a simple handwritten note letting the customer know their voice was heard.

Is remote work the way of the future? According to guest speakers at the recent Inbound 2018 conference in Boston, building a remote team is a recipe for company growth and success.
While working remotely is not a suitable avenue for all businesses, when executed correctly it can offer many benefits to small and large companies alike.

However, senior leadership often struggles with the real-world implications of building a remote team. How do you know your employees are working? Are there ways you can help them feel connected, even though they are miles apart?
These are the questions managers face when developing a remotely distributed team.
For project management company Trello, a work-from-home strategy has proven immensely successful. In fact, 70 percent of Trello's 150-member team is remotely distributed, Head of Marketing Stella Garber told attendees at Inbound 2018.
Benefits of Building a Remote Team
Working remotely allows the Trello team to "eat our own dog food," said Garber, referring to the fact that all team members utilize the company's project management tool. "We are using [Trello] for the same reasons as our customers. We are experiencing the same pain points, so we understand their requests."
However, using the Trello tool isn't the only reason the team opted to go remote. There are various other benefits for the company, leadership, and employees that helped grow the Trello brand to where it is today.
For example, remote teams allow a company to hire new members without geographic limitations. This enables them to hire the very best candidates globally without worrying about location restrictions.
Additionally, Trello has experienced higher retention for remote employees. Several studies have revealed that remote workers are actually happier and more productive than those who work in office. With so many distractions in today's office world, employees ultimately end up working longer hours to make up for lost time.
"Someone from my team just went remote a couple of weeks ago," said Garber. "I asked her, 'What are your impressions?' She said, 'The biggest thing is that I'm getting so much more work done.' If you can control your work environment, then you are more productive. It's not rocket science."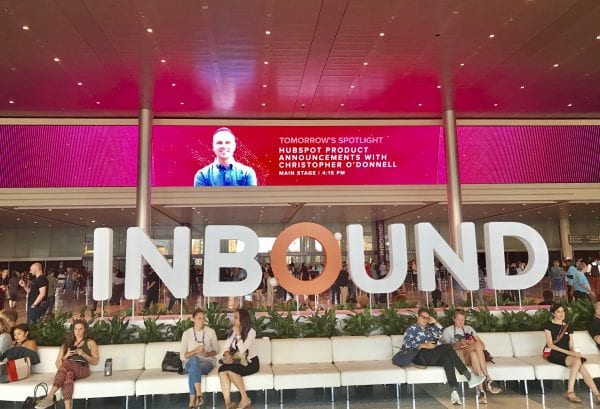 Rules for Engagement
Remote work is not for everyone; it requires a lot of effort and resources, in addition to organizational buy-in. When building a remote team, leadership should have standards, rather than exceptions, according to Garber. In other words, all team members should abide by a common set of rules.
For Trello, the team is held accountable to the following rules:
1. Assume Remote
Regardless of whether an employee is in the office or not, all team members must "assume remote." For example, if five employees have a meeting scheduled but one of them is working outside the office, then all team members will dial in via a video conference from their desks. This way, there is consistency on the call. The key is to avoid situations where remote workers will feel ostracized, and to create an environment where everyone is part of the team.
2. Create a Dedicated Working Space
For Trello's team, employees must each have a dedicated space for working. This space includes a desk, chair, quiet room, and a door that closes. Employees cannot work from their kitchen, couch, coffee shop, etc. From a noisy atmosphere that is not suitable for video meetings or calls to a sketchy internet connection, public spaces are often unreliable locations. In addition, all team members must have dedicated childcare to ensure they are giving their work undivided attention.
3. Default to Over-Communicating
In a typical office environment, many strategy sessions or shared ideas occur when team members bump into each other in the hallway or kitchen. This is an interaction that remote workers do not share, which is why it's important for all team members to over-communicate across various channels.
At Trello, the team has a rule that "if you have something important to say, say it three times in different venues to make sure you are heard," said Garber. Never make the assumption that your Slack message or email was received.
4. Make Time for Facetime
Slack and email can only go so far; face-to-face conversations will really drive your business. However, video conference calls are not just for meetings and strategy sessions. Just as you would in a typical office environment, it's crucial to get to know your team as people. Employees across various departments should schedule time with each other to connect, interact, and build relationships.
5. Make it Fun
While there are many benefits of building a remote team, perhaps the most impactful is the cost savings of not leasing office space. But to upkeep morale and maintain a happy workforce, leaders need to funnel some of those saved expenses into off-site trips, team-building events, and other fun activities.
For example, many of Trello's remote workers will get together for "biweekly jam sessions" where they will play some icebreaker games to get to know each other or grab a beer for happy hour. The Trello team also utilizes Slack to create fun channels for non-work banter to recreate those "water-cooler conversations" that occur in a typical office environment, said Garber. For example, Trello has a channel for cat people, dog people, an outfit of the day channel, and others that draw employees together over shared interests.
The Trust Factor
When building a remote team, successful implementation all boils down to one thing: trust.
"How do you know when a person is working? Well, how do you know they are working when they are in the office? Trust," said Garber.
In the end, it's all about trusting your remote workers but checking in regularly. Whether through periodic check-ins to see what projects are currently on their plate or a weekly one-on-one video call, leaders need to clearly articulate their goals, then follow up to track the employee's work product.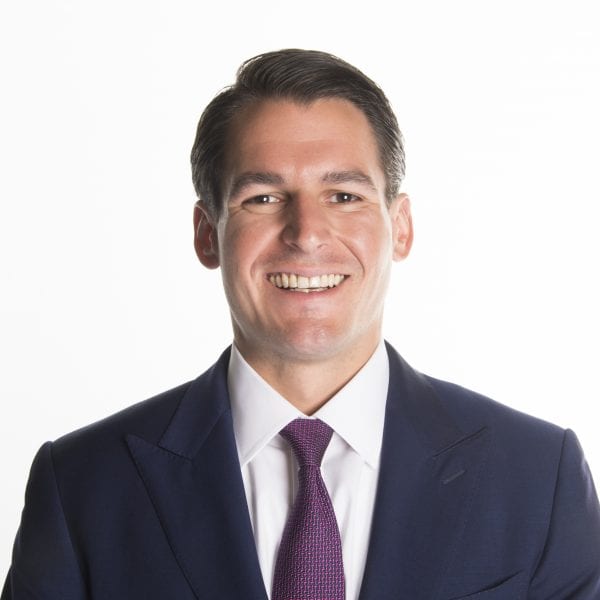 It was not long ago that landlords had it easy. Pop in a small building deli so that your tenants do not have to leave the property if they need a quick meal and they were satisfied. Over the past five years, however, there has been a huge shift in the importance of building amenities.
Today, companies are placing a much greater emphasis on employee happiness, wellness, and flexibility. As Mark Cuban said, "everyone is a free agent" in today's job market. Not only is a business owner required to recruit well — once they have hired that potential "all-star," how do they retain them?

Utilizing Building Amenities to Gain an Edge
There are numerous ways businesses use their office space to promote company culture and increase productivity. However, what must landlords do to get an edge in today's competitive and busy office market?
In Downtown Dallas, it is normal and necessary for buildings to have expanded amenity packages. The larger buildings, high density, and parking situation in the area make it much easier to support and justify a full-service gym, convenience store, or food court.
As tenants tour smaller buildings in suburban markets, they will be in for a pleasant surprise as they notice that even smaller buildings are adding all types of amenities and services in hopes of increasing occupancy.
Below are a few of the basics we are seeing, even in smaller office buildings:
Upgraded building deli or "grab 'n go" lunch area — that actually offer good food!

Fitness facility, complete with towel service, state-of-the-art equipment, trainers, and workout classes

Shared conference facility — an area that "pops," not just some spare office they could not lease

Common area lounge equipped with high-speed Wi-Fi where employees can get away from their desk
A Growing Office Market
Demand for office space in the Dallas-Fort Worth metroplex is at an all-time high, thanks to a booming economy, no state income tax, easy access to international airports, low cost of living, and a solid labor force. Businesses in many different sectors are growing and there have been several corporate headquarter relocations to our city over the past few years.
As companies compete for talent, it is imperative that they offer their employees as many benefits and "perks" as possible. As business owners evaluate their office building options, it is clear that many favor buildings that offer a full "experience" and motivate employees in the workplace. This is causing these types of building amenities and services to become the norm in the DFW office market.
Many landlords are getting more creative, adding the following building amenities to set themselves apart from the competition:
Putting greens and driving range simulators to entertain the golf-lovers

Daily food delivery services like Foodsby

Shuttles to nearby retail restaurants and shops to offer additional convenience for employees and residents alike

Beer tap or kegs (free beer!)
Measuring Success Through Implementation
Some landlords are more successful than others with their implementation of building amenities. But providing these benefits to office tenants is not always easy. In some buildings, I see tenants utilizing the amenities frequently; in others, not so much.
Building architecture, current vacancies, building location, and employee type all impact what a landlord is able to provide. However, it's important to offer these amenities to remain competitive as well as to give tenants the opportunity to motivate and delight their employees.

This article was written by Jayson Montoya. He is an Executive Vice President with NAI Robert Lynn's Office Division. He assists office space tenants and users with lease renewal negotiations, relocations, building purchases, and other real estate needs. He can be reached at 214-256-7136.
Rentlytics, a provider of a SaaS-based data analytics platform for the multifamily industry, knows that creating great content is one of the best ways to generate leads, which is why they enlisted the help of Criterion.B to bring their content marketing campaigns to life.
Knowing the popularity and perceived value of eBooks among Rentlytics' target audience, the Criterion.B team went right to work to deliver high-quality content that would drive engagement.

The Process
Our content writers and designers collaborated to create an educational and engaging eBook filled with valuable information geared toward Rentlytics' buyer persona.
We researched and developed 15 pages of copy focused on a highly relevant topic in the multifamily industry — "Why You Need Business Intelligence in Your 2019 Budget (and How to Get It)."
Our team also set out to deliver an eBook that matched Rentlytics' branding while incorporating new design elements inspired by innovation, technology, and the future of multifamily.
The finished eBook demonstrates the quality of work our team produces in order to earn engagement for our clients and showcases a perfect marriage between strong design and compelling content.
The Results
While quality long-form content is a great way to drive engagement, downloadable offers can drive even better results when paired with a robust marketing distribution strategy.
With our attractively designed eBook in hand, the Rentlytics team pushed the offer through various channels including an email blast, newsletters, their blog, and social media. Our eBook, coupled with their robust distribution strategy, resulted in more than 500 downloads — and counting!
Download and view the complete eBook here to see for yourself! Interested in learning more about Criterion.B and our past successful projects?

Should I hire an inbound marketing agency? This is a question that comes up naturally as businesses discover the inbound process.
Inbound marketing is a complex and intensive marketing methodology that offers a strong ROI when implemented but can be difficult to navigate. While a number of businesses opt to utilize the inbound methodology in-house, many others prefer to employ an inbound marketing agency.

As an inbound marketing agency, we admit to holding an amount of bias in this area. However, we believe that the points can be viewed objectively in spite of this.
Understanding the Complexity of Inbound and Success
To take on an inbound marketing approach, you must first understand what it takes to run a successful inbound marketing campaign. An inbound campaign is comprised of multiple bits and pieces working together to accomplish a specific goal. That goal may vary by campaign, but should still utilize the same fundamental resources and tools.
Being fundamentally content focused, people confuse inbound marketing with content marketing. In reality, inbound marketing is much more complex. Inbound utilizes content but is also reliant on a strategy to target that content and use tools like forms, landing pages, and offers to gather the proper information from prospects in order to convert them.
The success of inbound content, however, is dependent on other aspects. For example, comprehensive knowledge of your persona's buyer's journey and of lead qualification for your business are important. Without these factors, your content could fail to attract the desired audience. Or, you may be able to attract the audience, but fail to convert and qualify them properly due to asking the wrong questions. Items like content creation are also heavily dependent on the processes you have in place. Without processes and consistency, you could fail to build a strong foundation. This, in turn, could impact the success of any ongoing inbound campaigns you choose to operate.
What does this mean for your inbound endeavors? Potentially nothing. Or potentially everything. A number of businesses are able to adopt and enact inbound with great success. Others try, and end up using an inbound marketing agency, or abandoning inbound altogether. The most important factor in your outcome is the level to which you understand the complexities of inbound marketing.
Taking the Inbound Marketing Agency Approach
If you choose to take the inbound marketing agency route when implementing your marketing endeavors, there's a number of things to consider:
Pros
Bringing an inbound marketing agency onboard means having a team of experts to help guide and execute your strategy. This oftentimes means less error and higher efficiency.

Hiring a team rather than an individual means having the best of the best to generate your content, including designers, writers, and strategists.

Utilizing an inbound marketing agency allows you to focus on other factors of your business.

By using a team of experts, you ensure that all knowledge in the field is current and up to date.
Cons
An inbound marketing agency has the perception of being more expensive than in-house marketers. In reality, if you require the hiring of a team to implement your strategy, it might be comparable in cost. However, agency retainers tend to cause sticker-shock.

When working with an inbound marketing agency, possible communication gaps may exist. An agency will need time to develop knowledge in your field and to execute on your needs, as they are not in the office with you.

Negotiating project scope can be a challenge, as agencies have to balance your work with other clients. This means that when a project is underestimated in hours, issues may arise. This can potentially impact the project and/or your costs.

Agencies require kick-off time to educate themselves on your industry. They need to learn about your company to ensure your marketing system is in place.
Taking Inbound In-House
It can be tempting to take inbound marketing in-house but there are a number of factors that are positive and negative with this approach.
Pros
In-house marketing communication is much simpler and quicker. You will not have to onboard an inbound marketing agency or worry about passing along the right information. Instead, the team working on the marketing is local and aware.

Using a marketing manager or a small in-house team means being able to more easily align your marketing strategy with other business efforts.

An in-house team may be able to implement strategy more quickly because there's not a learning curve.

Your team has sole control over strategy, and therefore control over the related decisions, successes, or failures.
Cons
Inbound marketing takes time to learn and even more time to perfect. This can be difficult for a team starting out.

Paying a salaried staff may cost as much if not more than a monthly inbound retainer.

If key staff members leave, a lot of training is lost and replacements may not have the same knowledge base.

Your staff will not have the same skill depth as professionals to produce top content and design.

An in-house team may also be spread too thin, especially starting out. Without a full team on board, your in-house department will likely wear multiple hats.
The Deciding Factor
If things are looking pretty even to you right about now, that's because they are. For some companies, the choice between using an in-house team v. an inbound marketing agency is simple enough based on their needs. For others, it's too early to determine which will work best for their company. The best thing to do when choosing? Keep in mind your goals, timeline, budget, and plans for scalability to determine which options will meet and support your business.

When setting up your inbound marketing funnel, it can be easy to get caught up in the process of creating a campaign, qualifying leads, and creating content to push leads through.
While all of these are important aspects, new marketers can sometimes get too focused on these parts of the process rather than focusing on how the funnel operates as an encompassing entity. This can prove dangerous for businesses who fail to move beyond this narrow field of vision.
In truth, while inbound requires a thorough funnel to qualify leads, without lead generation the inbound funnel becomes stagnant.
Focusing on the Funnel
Inbound marketing is all about the marketing funnel, but for newcomers, it can be overwhelming. It's not uncommon for those new to inbound to hash out campaign after campaign, paying painstaking attention to the buyer's journey at each stage.
However, while campaigns are important, most people make the mistakes of focusing their upfront efforts on too many campaigns. Instead, your marketing efforts should be focused primarily on the top of the funnel, as this is where lead generation occurs. Without leads to generate, there are no leads to nurture.
This goal of lead generation is that a business can benefit from building an audience. A key tenant of content marketing is understanding the audience you are writing to and knowing your content tilt. Creating this niche for yourself allows you an audience that will continue to consume your content, and therefore, promises a steady visitation. From there, it's a matter of converting this audience into leads. When you can do so consistently, your lead generation is considered "steady."
Making Your Marketing Funnel Scalable
The key to any business growth is scalability. But how do you translate a marketing funnel to meet scalability needs? The first requirement is to look solely at the numbers. If you are struggling to bring in 1,500 web visitors per month and are only converting that traffic to leads at a rate of 3%, the outlook for company growth is not promising.
When faced with this kind of issue, it is important to make changes to your funnel, albeit one at a time. Again, your concern should be primarily on your traffic generation, or how to increase that visitation from 1,500. If nothing else, an increase in site traffic to something around 5,000 monthly with a steady lead rate of 3% can still have a great impact on your top-of-funnel leads from 45 a month to 150 a month.
But how do you increase this traffic to such a rate? Again, your focus should be content. Experimenting with your content tilt, increasing your content amount, and changing how you promote your content can all contribute to higher traffic.
Maintain Consistent Conversion Rates
Another important factor to a scalable marketing funnel? Maintaining consistent conversion rates. This means following best practices and business experience when it comes to your landing pages, forms, and offers. If your visitor-to-lead conversion rate is 5% and your lead-to-customer conversion rate is 1%, then it's vital that those rates don't change negatively. Ideally, these rates would even improve to allow for continued growth.
However, consistent rates allow you to account for the amount of lead generation you can expect in a month. And in turn, how many of those leads you can anticipate moving into the sales funnel. Through maintenance of your buyer's journey content and feedback from your sales team, you can ensure your content is working in the way it should.
Keeping Up With the Content
For businesses seeing inbound success, it is tempting to lapse in your efforts or change direction due to comfortable growth. However, this can be incredibly damaging to your lead income. In order for your lead income to be consistent, content must also be consistent.
Again, we return to the issue of scalability. Knowing that content is the basis of lead generation, it's important to maintain that generation to maintain results. But how do you do that without your content growing stale? It's a matter of knowing your audience so that you can take a leading approach in content creation. Ideally, as you grow it should be simple for your business to put processes in place to make you a content machine. Taking the step to keep up with your content ensures your business is able to continue to grow with ease.
With the slow-to-start methods of inbound marketing, it may seem difficult to grow a business using this strategy alone. However, the power of inbound marketing to generate leads is a powerful tool for a business looking to grow. The key to continued success with inbound is to nourish this lead income to ensure your marketing funnel is working to full effect.
Let's explore this age-old question. We're going to avoid using the word "smarketing" too much, but let's just get it out of the way. HubSpot defines smarketing as "the alignment between your sales and marketing teams created through frequent and direct communication between the two." And, we align with that way of thinking.
Here's why:
Diving Into the difference
Simply put, marketing is the intelligence and sales is the execution. In commercial real estate, we see a clear workflow.
Marketing collects rent data, market research, and scope of the real estate industry, and then hands it to sales. They provide the leads for sales to execute. Sales takes this to educate the public, build relationships, and drive new business. They also acquire the on-the-ground insights.
On the outside, marketing and sales may seem very different. It takes two different personalities to do each job. Day-to-day roles are very different. Not to mention, there's the whole salary vs. commission part. If you work among the ranks, there's clearly a finger pointing back and forth on where the value lies.
Marketing likely thinks sales should take their great leads and close them, blaming them for not being a good salesman if they can't. On the other hand, sales expects marketing to take their insights back and readjust their research. It's common for these mindsets to stay stubborn and headstrong when considering who's dominating in value.
However, there's a delicate balancing act.
Finding the Balance
Let's face it. Sales and marketing have their fair share of differences.
For instance, 87% of the terms that sales and marketing teams use to describe each other are negative via HubSpot.

But when marketing is the strategy and sales is the tactical execution, you simply cannot do one without the other.
You have likely heard of the feedback loop — the approach where sales and marketing communicate in a continuous loop, providing feedback back-and-forth and adapting their approaches based on this feedback. When this is broken, the ability to generate strong leads is also broken.
Sales must rely on marketing to provide aggregated data, market research, ongoing analysis, and audience information in order to be educated in the overall business strategy. What good does it do for a salesman to go rogue and ignore the research that defines their ideal customer in the market?
Marketing, on the other hand, must rely on sales to provide on-the-ground insights from their specific markets. While marketing teams have great insight on markets as a whole based on aggregated data and averages, they may not know the true responses or feedback from their potential customers. Sales teams funnel information back to marketing about what the marketplace looks like realistically, what prospects are saying, and how it matches the data.
Breaking Boundaries
No matter how large or small a company, it exists all the time; the disconnect between sales and marketing. However, truth is that the two teams are much more closely related than companies truly give credit. The goal here is to create unity and support between the two.
According to Shanker Chalekode, Chief Marketing Officer at Criterion.B, "Before getting promoted to a Sales or Marketing VP position, each should be required to have some experience in the opposite role, because you get better doing both jobs."
It's important to learn the other's perspective. This automatically creates a connection between the two. Is your team doing that?
Make sure sales and marketing cohesion is built into the culture. Neither sales nor marketing can feel like their king of the mountain. They're both pivotal generals of the company. Whether a real estate vendor or developer, it's always practical to create an equilibrium between sales and marketing counterparts to keep things truly even. A Sales Manager or Sales VP and Marketing Manager or Marketing VP should be at the same lateral level. It's time to slash the "us vs. them" mindset.
Growing Your Leads
The ultimate success that comes from balancing sales and marketing is the bottom line: better leads. When sales and marketing are united and practicing inbound marketing, it's surprisingly easy to get better leads. With inbound marketing, marketing teams are putting out informative content to educate and address pain points of the target customer through the buyer's journey.
Therefore, the time spent educating potential clients get shorter for the sales team. The potential client essentially knows what they are looking for and what the offered services are before sales even approaches them.
By putting out excellent content (whitepapers, blog, social media, etc.) it's easier to educate the target market up to speed organically and on their own time. Once they start following the content, they learn what general services can help drive business growth — they become aware that this service even exists (awareness stage). Before making a decision, they research further, trying to understand how this would look for their business (consideration stage). Once they are ready to make a decision, they get in touch and ask highly informative questions (decision stage).
Inbound marketing does not work without uniting sales and marketing first.
So, the answer to our blog title is an obvious yes, but we hope you feel confident in building that symbiotic relationship between sales and marketing in order to see the inbound marketing process truly come to life.
Regardless of where your position lies in the sales industry, there's an overarching cloud of cold calling that hovers above you. Whether you are on the receiving end of the phone calls as a VP of Sales, or if you are the Account Manager having to call several companies per week, you understand the headache. We recently sat down with our Chief Marketing Officer at Criterion.B, Shanker Chalekode, to gain a better understanding as to how cold calling is proving to be less effective.
The Problem With Cold Calling Today
In the age of the internet, many unsolicited calls go unanswered. Modern sales and marketing professionals are faced with going up against buyers who have easy and unlimited access to detailed information online. However, time and time again, we see industry professionals that cannot seem to shake the old-school approach. Something to keep in mind is that consumers are not the only ones with access to the internet. You can also use it to stay updated on your target customer's issues and to formulate ways to resolve these issues. Shanker elaborates further on this:
"When you have market information and big data analytics, you have more insight as to what the issues or problems are that are occurring with your customer base. What you are able to do [at that] time is take away any aspect of cold calling, and it becomes either a warm or a hot lead at that point. You're actually redefining cold calling altogether by having the ability to have content out there. At that point they are coming to you, you're not going to them."
As a data-driven agency, we understand the power in numbers. Here's our breakdown of the leading causes that led to the cold call's decline:
Real estate agents made 6,264 cold calls and found that only

28%

were answered

Of this 28%, the agents booked a total of

19 appointments with prospective clients and landed 11 referrals
In other words, for every 209 calls made, 1 appointment or referral was made

Note:

This is not to say cold calling is dead, as that would imply there's zero response rate

Content marketing

costs

62%

less than outbound marketing methods and generates

three times

as many leads (drives higher conversion rates)

30 engaged seconds — informing, educating, and entertaining your customer — can create a lead
Content is the New Cold Call
Outbound sales initiatives, while they used to be effective, are no longer the best route to convert leads to customers. Inbound marketing provides individuals with information about your company and allows them to develop their own opinions.
In fact, 61% of consumers say they are more comfortable and are more likely to buy from a company that provides them with custom content. Cold calling is considered to be an outbound strategy; it is company focused and assumes that every customer is a buyer. It can be transformed into an inbound strategy by calling with the intent of getting to know the customer.
While the internet provides a great deal of information, it's losing the aspect of human interaction. Chalekode comments on the growing relevance of the web in the consumer buying process:
"Long-term, I think what we are seeing, especially with the web, is that every individual can do their own research and find out information without having to have a point of contact call them for their initial understanding your business. That is where content becomes King as far as the web is concerned…"
Because customers are resorting to the internet to answer all of their questions, it is important for your company to meet them there. Provide them with a helping hand, and if calling is something you prefer, direct them to your phone number to get more information on how you can help them.
Alternative Approaches
So how will modern businesses seek to increase sales without their tried-and-true method of cold calling? Begin by building value-adding relationships. With networking, the goal is not to get something out of the deal, but rather to increase the number of people who know and trust you. If you do well at networking, you should be able to land public speaking opportunities. Establishing yourself as an authority on certain topics will lead to an even larger group of people who trust you.
Likewise, writing is one of the easiest avenues to build a sense of authority. Submit an article to a magazine publisher that you know your customers will read, or create your own blog. Furthermore, you don't have to always publish your own work. Reposting another blog by a reputable source will help gain attention as well as credibility.
Lastly, take the time to genuinely reach out to customers, old and new. The relationships you build will be at the core of your business. It's as simple as that. People are willing to pay a higher price when they know they are getting good service. Therefore, good customer service leads to a higher lease!
Cold calling may be on the decline, but there are plenty of strategies to increase sales and attract new customers. Remember, it doesn't matter which strategy you use, as long as you treat the customer with the utmost importance.