Arguably the most important feature of any branding effort, multifamily logo design is an oft-misunderstood art.
Logo design isn't as simple as sketching at random and hoping for the best, nor is it simply waiting for inspiration to hit you out of the blue. Multifamily logo design should be strategic, thoughtful, and yes, even aesthetically pleasing.
When branding for multifamily, logos can often become complex — the logo not being just the extension of the building or its amenities, but also of the community, the culture, and the reputation. In short, branding a multifamily project is critical to its success.
There is no easy way to ensure your multifamily branding project will bring the success you desire; however, there are three simple steps you can take to ensure your logo design is as successful as possible:
1. Concepting
Establish the "feel" first. What kind of organization are you designing for? Obviously, as a multifamily development, you may have different brand needs than a hip new restaurant but dig even further than that. Know your business and which people need to be involved.
Things to think about include:
What is the internal culture?

What is the public-facing culture?

What separates you from other similar properties?
A great way to answer all of these questions is to start out with word exercises; a mind map can help you make a connection you didn't see at first. All of these elements need to be represented in some way with the brand as a whole. The logo is one of the first aspects of your property that people see, and it shows on every piece of a multifamily brand. Be sure to make a good first impression.
2. Just Keep Sketching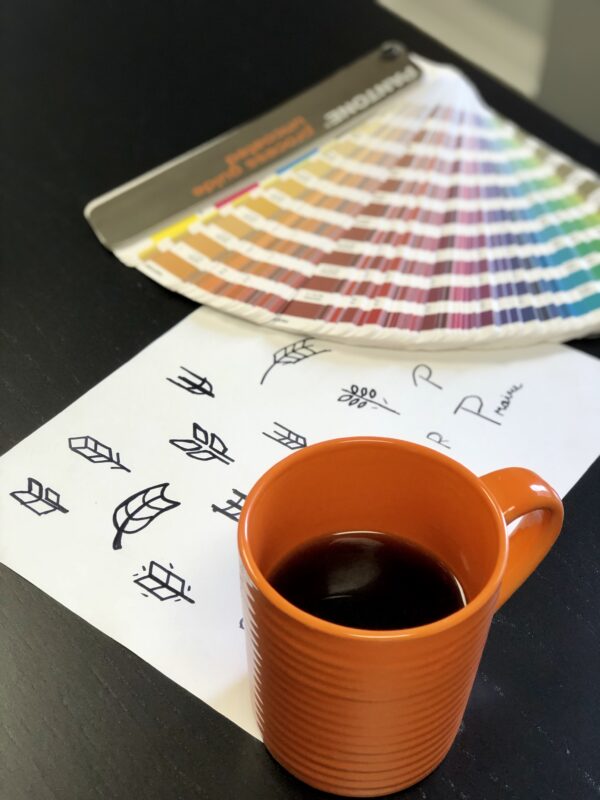 Sketch, sketch, sketch. It's highly unlikely that any great (or even good) multifamily logo design has ever been developed start-to-finish on a screen. Pencil and paper are still the best free-form way to get ideas started.
Remove any ideas of "pixel perfection" or perfect lines and fully rendered visuals, as this allows you to think more fluidly and discover ideas that might have been missed if the first step were to fire up Illustrator.
Only after sketching, more sketching, pulling the interesting ideas out from the boring ones, and refining the sketches should you turn to your software tools. That logo should be designed in the program of your choice that allows for fully-scalable vector art. Designing something in pixels in Photoshop might be fine for now, but what happens when that logo needs to be scaled? Always be conscious of future needs.
Think about applications. A logo always looks great on a blank white page with nothing else competing. Consider the following:
How is that mark going to be used?

Does it look good in a one-color variant for black and white printing?

What about reversed out over a dark background?

How much clearspace does it require to not get lost in a busy application?

What if it needs to be really large or really small?

Does it scale well?
3. Presentation Is Everything
Presentation is key. When the client sees the logo for the first time, it should be presented without any ornamentation or competing elements — then show the applications. Black, white, alternate brand colors, if providing a logo system.
Mockup major applications, like signs or collateral. The presentation needs to show the main applications in a way that allows the client to really visualize how the new logo fits into and helps their brand position.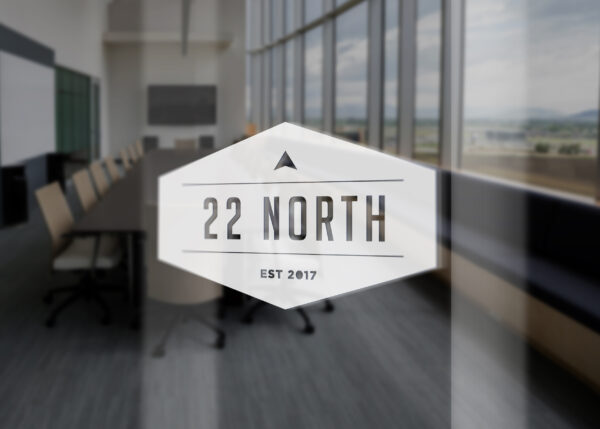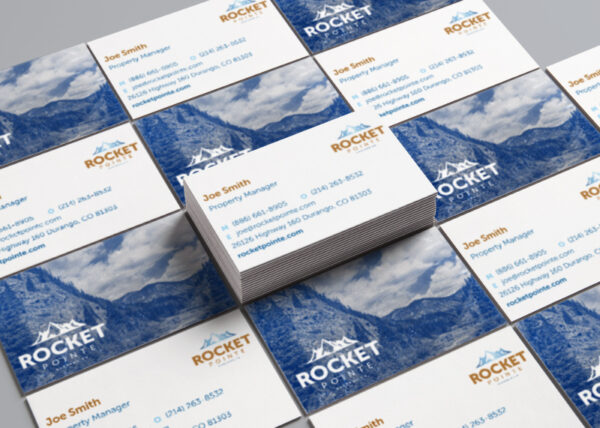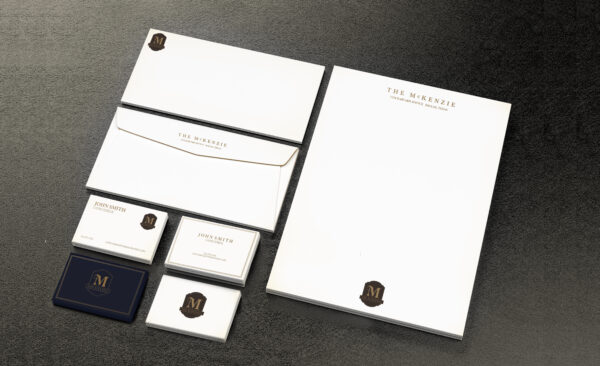 Building a Successful Brand
Creative pursuits are fun and exciting because processes can vary from person to person. While this process is not the only way, it's rather important to have some semblance of a process that brings you to the place where your creative output is best. Not only does your creative need to be strong, but you have to have the strategy in mind for what makes a multifamily logo design work and why it will help that brand become successful.