In yet another example of how branding is an inescapable reality that all businesses need to address, let's take a look at multifamily development branding. Not so long ago, simply smashing together a couple of aspirational-sounding words in a fancy script was enough. "The Hills at Forestwood" or something like that.
Potential residents have become more brand-savvy over the years, and branding your development with a great name and a great logo has become an absolute necessity.
Some groups have done this better than others, of course, and in doing so have created a real brand that speaks to their residents.
We're highlighting four of the best we've seen in Dallas so far, and why they're so successful at conveying a brand personality.
The Element
(1800 Main, Dallas)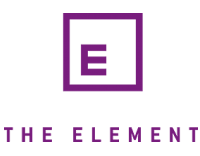 Boasting a 'sophisticated urban lifestyle, The Element completely nailed it with this development logo. Rendered in an audacious purple, the simple (yet striking) logo mark is instantly recognizable as a sophisticated riff on the periodic table. It's elegant, modern, and really stands out as a cool new concept in the world of highrise brands.
The Canyon in Oak Cliff
(Westmoreland Rd, Dallas)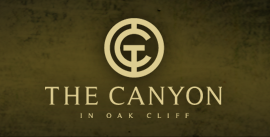 For the Canyon at Oak Cliff, this mixed-use concept plans a focus on modern design and progressive building techniques to create a live-work-play environment for the hot Oak Cliff area. The logo is simply stunning.
A classic type treatment combined with an inspired logo mark construction that simultaneously looks fresh and classic. It's reminiscent of classic wrought-iron work, but with modern clean sharp edges. I see it used as a design element throughout the development, emphasizing the brand while remaining unobtrusive.
Avenue H
(3031 Hester Ave, Dallas)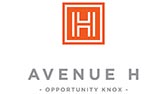 A chic high-end complex in the desirable Knox-Henderson neighborhood, Avenue H's young professional focus comes through in the extremely well-designed logo. The "H" logomark is young and fresh, and does a great job evoking street intersections and tying into the "Avenue" concept. The bold orange used for the logomark provides a nice punch. And the "Opportunity Knox" tagline is a personal favorite — fun without being overtly punny and cheesy.
InterUrban Building
(1500 Jackson St., Dallas)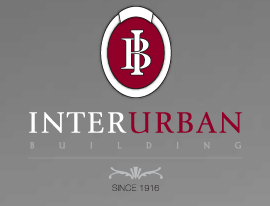 Nestled comfortably in the middle of Downtown Dallas, the InterUrban Building really focuses on its historic nature. Trendy loft-style spaces in a turn-of-the-century building naturally lend themselves to a classic brand, and the logo doesn't disappoint. Rendered as a cameo, the interlocking "I B" mark is stunning, combining a classic concept with a modern minimalist approach. The retro type choices and flourish at the bottom further identify the brand as a modern approach to a historic location.
Just some multifamily branding food for thought.