Handle Your Apartment Branding Challenges With Ease Using These Tips
Your multifamily brand is one of your most important assets. It's a way for residents to connect with your property and differentiate you from competitors. Your identity and residents' perception of your brand are among the driving forces behind their decision to lease at your property.
In fact, 89% of consumers only consider purchasing from brands that show they understand and care about their customers. Today's consumers only want to purchase products or services from businesses they like and trust.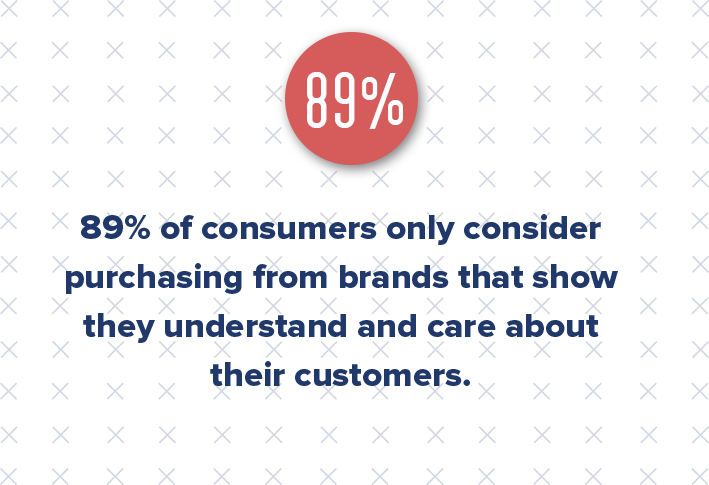 Creating and maintaining a strong multifamily brand can help you attract new residents, increase occupancy rates, and drive long-term profitability.
So, how do you turn your brand into a high-performing asset with loyal customers?
Why Does Your Multifamily Brand Exist?
First, determine your purpose and examine how your identity affects your property — internally and externally. Your success hinges on consistency, hard work, and a long-term strategy.
Keeping your message aligned with your mission and core values helps your residents understand your property. This helps build trust, optimism, and clarity and is integral to long-term success. However, it's important to understand why your property exists to keep your message authentic. Who is your target audience? What difference are you trying to make for them? A purpose-driven message should be the foundation upon which your brand is built.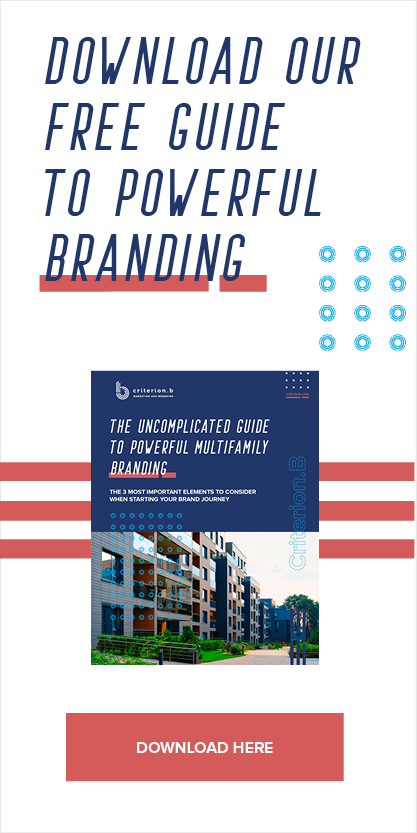 Making money is an important goal for any property management company. Still, the companies that place more importance on service and community — rather than profitability — are the ones who foster the strongest resident experience.
For example, Chick-Fil-A emphasizes that the company is about more than its delicious breaded chicken sandwiches. The fast-food giant upholds strong family and Christian values and has a corporate commitment to putting the happiness of customers and employees before profits. In 1946, Founder Truett Cathy closed the restaurant on Sundays to allow employees to rest or worship if they choose — a practice Chick-Fil-A still upholds today.
Chick-Fil-A's approach appeals to many customers because it demonstrates the business' commitment to the communities it serves and to providing value beyond the point of sale.
1. Set your goals.
Before you can turn your multifamily brand into a high-performing asset, you must first set clearly defined business goals. They should be attainable, measurable, and focused on the big picture.
Do you want to position yourself as an innovative leader? Are you trying to attract more customers? These goals should give your multifamily brand direction for growth.
2. Define your brand.
Before you can start building your multifamily brand, you need to define what it is. What are your core values? What do you want your tenants to think of when they see your property?
Answering these questions will help you develop a clear and consistent message that you can use across all your marketing channels.
3. Create a strong visual brand identity.
Your multifamily brand's visual identity should be unique, memorable, and reflective of your property's personality. Your apartment logo, website, and multifamily marketing materials should all be cohesive and on-brand.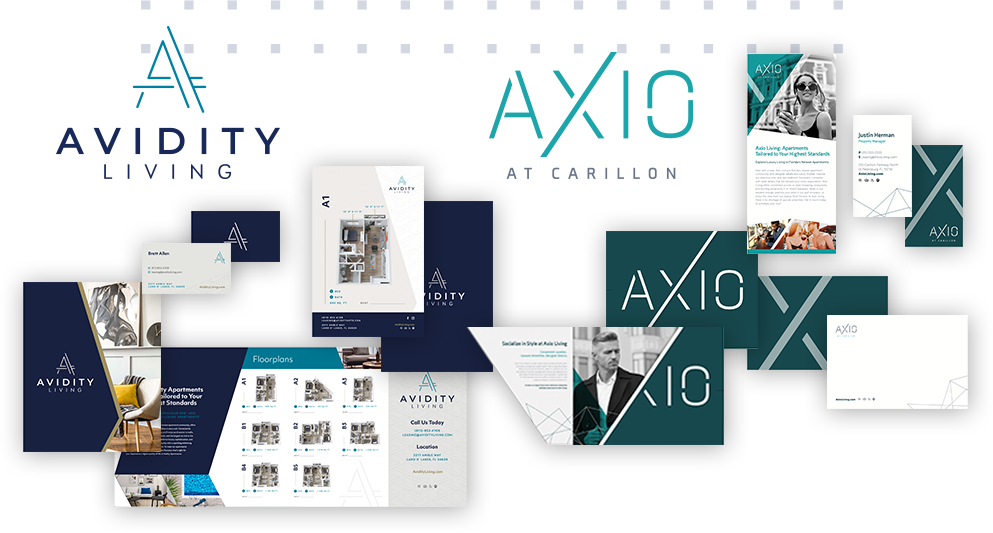 4. Build brand trust.
Brand trust is essential for multifamily properties. After all, your residents are entrusting you with their homes. A few key ways to build brand trust include being transparent, delivering on your promises, and providing excellent resident service.
Start by reading and responding to all resident reviews, especially the negative ones. It's critical to respond to those reviews promptly, make changes, and bury the bad reviews with good ones through consistent and reliable customer service.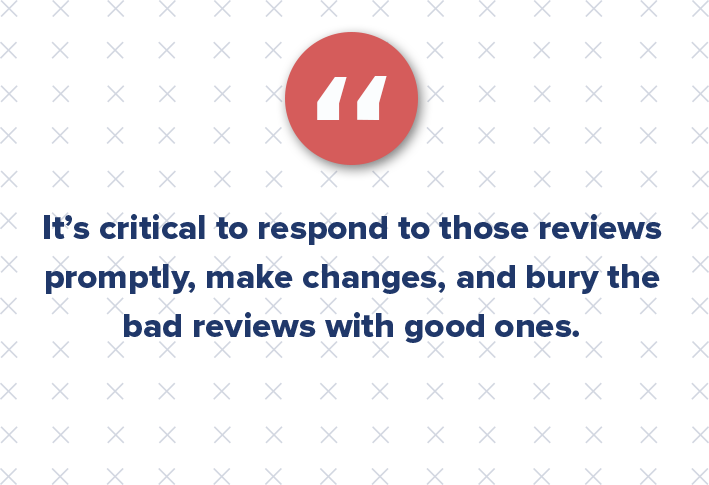 5. Promote your brand.
Once you've developed a strong multifamily brand, it's time to start promoting it. There are several ways to do this, including content marketing, social media marketing, and email marketing.  
By promoting your brand consistently, you'll be able to reach a wider audience of potential residents and build long-term relationships with them. A full-service multifamily branding agency can help you with this by providing campaigns, social media management, email workflows, and more.
Integrate Your Multifamily Brand Into Everything You Do
The key to any successful multifamily brand is internal and external consistency. In other words, you should integrate your messaging and vision into every aspect of the business. It should be visible and reflected in everything your customers and employees see, hear, or read.
If a customer walks into your headquarters, your apartment logo should be displayed, and your staff should interact with customers, clients, and vendors with your core values. On your company website, make sure to incorporate your unique voice, personality, and messaging into the content.
As your business grows, your target audience will change, and evolving in unison is important. Maintaining relevant, consistent messaging takes time, resources, and commitment. Your brand is an investment, and we'd love to help you maximize it.