Beyond Likes and Shares: 5 Facebook Strategies for Modern Student Housing
Generation Z has become synonymous with online interactivity. Having grown up during the rapid expansion of the internet and with smartphones always within reach, they are a generation that prioritizes digital communication over traditional methods. For Gen Z renters, expressing themselves through text or sharing weekend escapades on social media is the norm.
Struggling to connect with them? It's a two-way street. Just as you might find their digital-first approach bewildering, they might be equally puzzled by older communication methods.

Dive Deep Into the Digital World of Gen Z Renters
If you're in the realm of student housing development and wondering why social media should be your go-to communication tool, consider this: the window to engage with these students is relatively short. Missing out on the platforms they frequent means missing out on key interaction opportunities.
Let's talk about Facebook to start. About 70% of American adults use Facebook. And you might be thinking, are any of those users even Gen Z renters? Recent studies show only about 7% of Gen Z users plan to quit Facebook in 2023. While this isn't the "first choice" social media platform for this demographic, they still use it.
So, what's the best way to tap into the heart of Gen Z's digital life, especially on platforms like Facebook?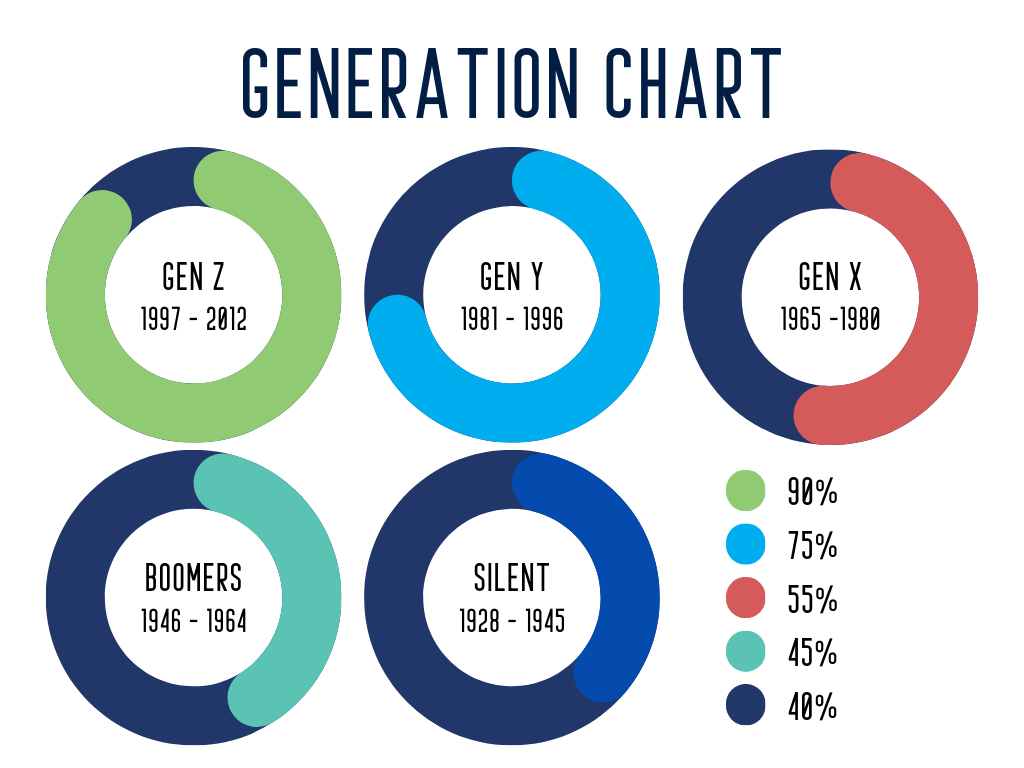 1. Promote On-Campus Events Digitally
If you've observed dwindling numbers at on-campus events, it might be time to rethink your promotional strategy. Traditional flyers might not just be environmentally unfriendly but might also not resonate with Gen Z renters.
Instead, create Facebook event pages to promote these events. Showcase visuals from previous iterations (if it's an annual event) to blend tradition with contemporary outreach methods.
2. Quick Weather Updates
Imagine a scenario where unforeseen weather conditions, like heavy snowfall, disrupt regular schedules, and classes must be canceled. Instead of relying on email notifications that might go unread, why not use Facebook?
With Gen Z constantly scrolling through their newsfeeds, timely posts about weather alerts ensure immediate dissemination of crucial information.
3. Disseminate General Announcements
Got updates about the residential facilities, changes in semester timelines, or items in the lost and found? Facebook is your platform! Craft concise posts enriched with visuals (images or videos) to swiftly inform your student housing community.
4. Foster a Community With User-Generated Content
User-generated content is one of the most genuine ways to boost engagement and build a sense of community. Encourage your residents to share their unique experiences, be it a quiet study session in the lounge, a fun community event, or even a serene sunset view from their apartment window.
Launch monthly challenges or themes where students can share photos or stories about a particular topic or hashtag. Not only does this provide fresh, authentic content for your Facebook page, but it also allows residents to actively participate in creating the narrative of their community. Celebrate and showcase this content by sharing selected posts or creating monthly highlights. This validates your residents' efforts and paints a genuine picture of life in your housing facility, which can be an invaluable tool for prospective students evaluating their housing options.
5. Utilize Facebook Groups for Direct Engagement
Did you know that 1.8 billion people interact in Facebook groups every month?
Beyond your primary Facebook page, consider setting up dedicated groups for different blocks, year groups, or special interest communities within your housing complex. Facebook Groups offer a more intimate setting for discussions, feedback, and announcements specific to group members.
For instance, a group dedicated to residents interested in fitness could have announcements about gym timings, fitness challenges, or even resident-led yoga sessions. Similarly, a group for a specific block or building can discuss maintenance issues, attend community meetings, or even organize block parties.
You can offer tailored content and create a more personalized resident experience by segmenting your audience. Additionally, these groups foster peer-to-peer interaction, helping residents connect over shared interests or concerns. It's about broadcasting messages, facilitating conversations, and building a supportive community.
Social Media Isn't Just a Tool
While the digital landscape and preferences of newer generations might seem complex, remember that platforms like Facebook were ironically first conceptualized for college students. Embracing such platforms for your multifamily marketing can bridge the communication gap, foster a vibrant community spirit, and attract new apartment leads. If done right, social media isn't just a tool — it's a transformative force.