What's next for multifamily development in Dallas? The sentiment at Bisnow's recent panel was generally optimistic, but not without a few prophetic voices with words of warning.
Criterion.B live-tweeted the event from the Intercontinental Hotel in Addison, Texas. The Bisnow panels presented several nuggets of useful information on where the market is headed.
Dallas & The National Outlook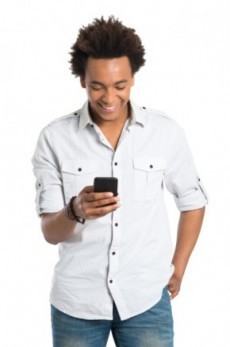 Jay Denton of Axiometrics started out with some hopeful national statistics to put the Dallas multifamily market in perspective:
The national apartment market is currently beyond full at an average of 95.5%

occupancy

.

National

rent growth

has sustained around 5% for the last 2-3 years.

Affordability

is the only factor that could slow the market. Incomes haven't increased at the same rate as rents.

Dallas will remain one of the

strongest markets

in the U.S. due to strong demand and not nearly enough supply to cover it.
Millennials & Amenities
As usual, millennials were a hot topic, specifically the 20-24 age range, which currently makes up the largest segment of the generational cohort. Millennials are no stranger to spending 60% of their income on housing — anything to be in the best locations.
Millennial lifestyles are driving the amenities in multifamily, which are now heavily focused on bike storage and cyber cafes. A strong focus remains on resort-style pools and dog parks as well. Gables CEO Sue Ansel says there is a drastic reduction in the need for parking, which they're taking into account for new-development projects.
Although energy efficiency and LEED certification have yet to translate into higher rents, CEO of AMLI Gregory Mutz is investing heavily in "green;" he expects to see those returns on rent prices in three to four years.
Words of Warning
I am lobbying for a different metaphor than: "What inning are we in?"
Regardless, the question is on everyone's mind. And for the first time this year, today's panel members were not all gushingly optimistic.
I'm worried about millennials. Rents are rising too rapidly. The Texas market is fabulous right now, and we're creating jobs, but there's going to be a day of reckoning for some of these borrowers. — Lew Wood, Henry S. Miller
Indeed, Mutz acknowledged the obvious: If rents continue to out-climb incomes, then eventually there's going to be a problem in paradise. In the meantime, he advises enjoying the smooth sailing.
In the years ahead, it will be paramount for industry leaders to alter the way they market to millennials. Millennials, along with a rapidly growing Gen Z, prefer to communicate and search for apartments differently than their parents.