It's Time to Take Digital Multifamily Marketing Seriously
Most digital marketers can probably relate to this social situation: Someone asks what you do for a living. After explaining that you work in multifamily digital marketing, the inquisitor follows up with some variation: "So, you play around on Facebook all day?"

Social media for multifamily vendors and developments, in particular, gets a bad reputation, with some business owners refusing even to acknowledge social platforms as legitimate marketing channels.
But if you think digital marketing is just fluff and noise, you are missing out on low-cost campaigns with great returns on investment that traditional marketing cannot compete with. Most businesses fail to realize that digital marketing offers more measurable value than traditional methods.
How a Company Generated $2M From One Blog
Over the years, blogging has transformed from a forum for teenagers into an affordable multifamily lead generation tool. To understand how this transformation occurred, let's first examine how the internet has changed consumer behavior.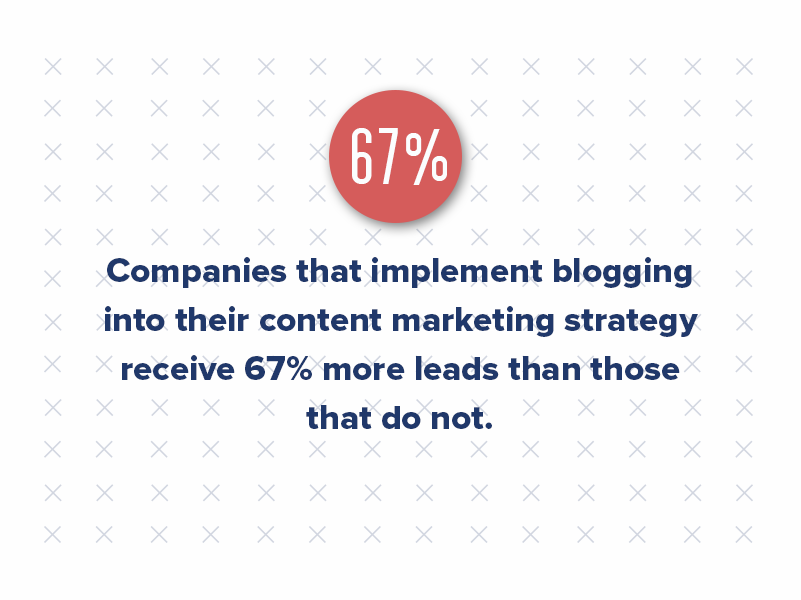 With a digital information repository at your fingertips, today's consumers are more educated than ever. Gone are the days of visiting a store to speak to an expert or asking neighbors for referrals. Everything from pricing to reviews is found with a simple search.
No matter what industry or consumers you serve, customers have questions, and you can guess where they go for their answers — Google. So, how can you take advantage of this? By answering those questions on your company's blog or FAQ page.
Marcus Sheridan, one of the earliest content marketing proponents, generated $2 million for River Pool & Spas when he published a blog post on the company's website answering a simple question: "How much does a fiberglass pool cost?"
What did the blog post cost him? A half-hour of his time and maybe some web analytics tools? We'll take that ROI.
According to Tech Client, businesses have a 434% higher chance of a high ranking on search engines if they feature blogs as part of their website. Additionally, HubSpot found that companies that implement blogging into their content marketing strategy receive 67% more leads than those that do not.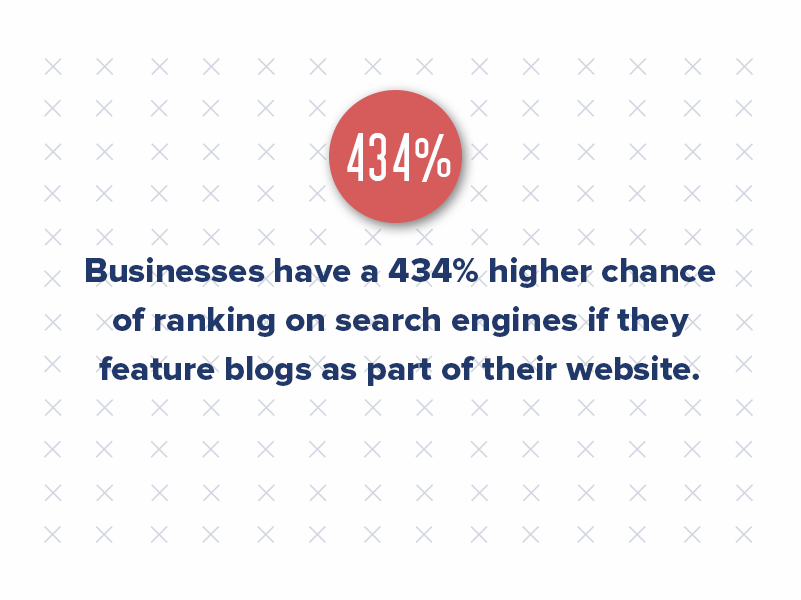 Content marketing might seem pretty straightforward, but like any marketing campaign, it is important to have a strategy. For most businesses, you are not blogging just to blog; you create content to drive your marketing funnel.
Social Media's Biggest Value-Add for Business
Multifamily owners often ask, "Is social media a legitimate way to generate multifamily leads?" But those owners might be asking the wrong question.
The value of social media is not measured in leads, but rather, it is measured through customer experience. According to Forrester data, a relationship exists between customer experience and stock price. People are willing to pay a premium cost for the experience with a brand.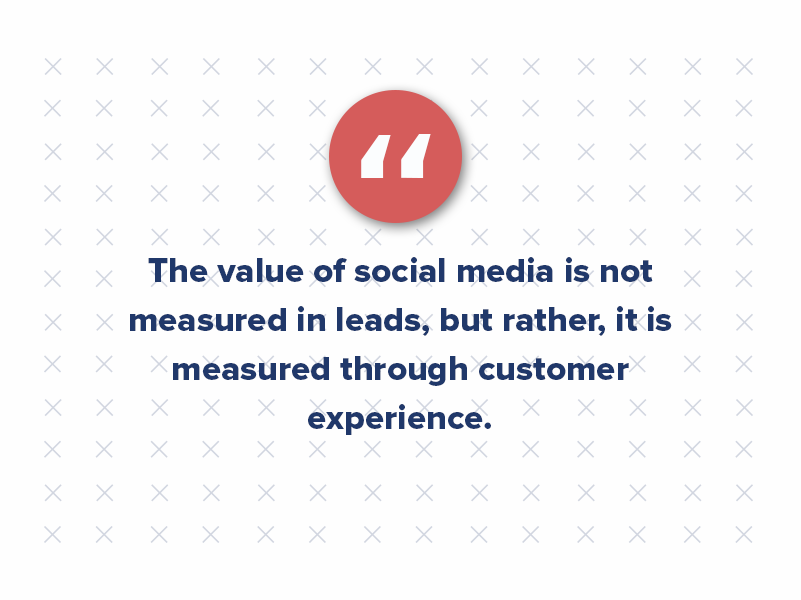 Additionally, improving customer experience can save your company big bucks. In fact, Sprint saves $1.7 billion each year by determining and mitigating the root cause of customer dissatisfaction from calls made to its contact center.
And as it turns out, social media is crucial to improving customer experience. The internet allows word-of-mouth communication to spread easier than ever, both positive and negative.
In the multifamily industry, for example, negative commentary from residents is commonly found across social media and online review sites such as Yelp, Twitter, and Google business pages. Residents who are frustrated with a property's maintenance issues or poor customer service often express those feelings publicly online. How a multifamily property responds will determine how a negative comment affects your business.
However, each part of your marketing strategy should fit into one cohesive piece. Your website, social media presence, user experience, customer experience, etc., should work harmoniously to establish a successful inbound marketing plan.
You Must Talk Marketing ROI (4 Key Takeaways)
As marketers, we are constantly faced with the battle of justifying ourselves and our multifamily marketing agency's role in a company's ROI. We must always find ways to prove to CEOs that marketing contributes to the bottom line.
But how?
Here are 4 ways to convince multifamily owners and CEOS that marketing ROI matters.
1. Be relevant — set SMART goals.
Do you find yourself constantly sharing statistics that discuss retweets, follows, visits to the website, etc.?
These stats are important, but if you have not established true goals and understand how and if your work is contributing to the bottom line, STOP IT! It's time to set up your SMART goals, communicate with your sales team, and start being relevant to what is most important to the CEO and company: ROI.
2. Play offense, not defense.
Believe it or not, about 69% of CEOs believe that marketing is a waste of time, money, and resources. To stay on the offense, you must clearly define your goals, ensure that sales and marketing are happy, and discuss the purpose behind your goals.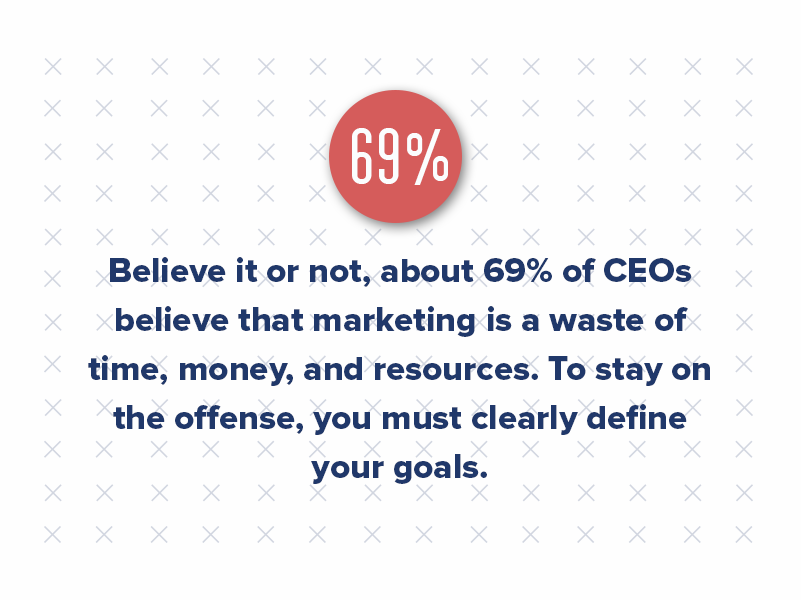 3. Always go after the 3 Hs.
Head – Explain your plan of action. Defend your strategies with case studies, numbers, etc. Win over your team with proof!
Heart – If people aren't truly vested in your idea with their heart, you will lose them. Find out what's important to them and how to tie your new goals to theirs.
Hands – Now that you've won over your team, you've got to get them to get back to (or start) work! Play out those call-to-actions.
4. Prepare to show your medal.
In business, you will fight many battles. You will be criticized and put through the wringer. But, at the end, these obstacles will refine your character — just like a medal has to go through fire to be reshaped and altered.
Take risks and be the change that will keep your organization moving forward.