Trends come and go and real estate content marketing is not immune to this phenomenon either. There's always the latest and greatest way to gain awareness of your product changes with the season. TV commercials were once all the rage; decades later, the rise of technology and a new era of consumers have limited their effectiveness.
DISCLAIMER: Real Estate Content Marketing is Not a Trend.
Content Marketing Has Been Around for Decades
While technology has adapted the mediums for marketing, real estate content marketing is not a trend. Rather, it's a strategy that is fundamental to the core of inserting thought-leadership and value into marketing. It's tried and true, and has been around for decades — only the conduit in which it is delivered has changed.
Soap Operas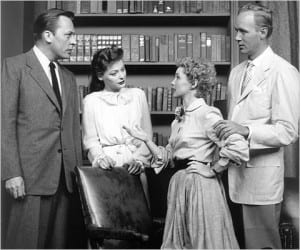 The first TV "soap operas" of the 1950s were aimed at housewives who would multitask their home upkeep with consumption of their favorite shows. Each of these shows would be sponsored by one detergent company — essentially the one company providing content to a targeted demographic to build a relationship with that audience. It's no surprise that P&G, one of the largest soap and detergent manufacturers, saw their sales jump.
John Deere
Even further back, John Deere applied content marketing with their magazine, The Furrow, since 1895. Arguably considered the father of content marketing, John Deere's The Furrow provided valuable information to the agrarian community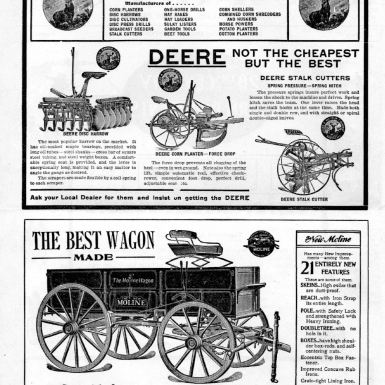 . The Furrow is now translated in 14 languages, available in 40 countries, and has 2 million subscribers.
GoPro
One of my personal guilty pleasures, GoPro, is another great example. I love GoPro's "Be a Hero" Youtube channel that shows user-generated video content of action and adventure. Nowhere in the video do you see an actual GoPro, rather you get to vicariously live the experiences you may have otherwise not been bold enough to.
Did I mention this content has 3.8 million subscribers? More importantly, GoPro has doubled revenue three of the four years since its inception. The company's revenue rose from $234.2 million in 2011 to $526 million in 2012 and $985.7 million in 2013. Now GoPro sits at $1.6 billion in revenue.
These three examples alone take us from 1895 to 2016. That's at least 121 years of content marketing. Whether it's through a periodical in the mailbox or a television set, it's all content marketing. It's not a trend, rather a strategic approach to traditional marketing that has stood the test of time.
Now that we've laid the groundwork for why content marketing is simply not a passing phase and why real estate is ready, we'll explore how to apply the techniques to real estate content marketing.
5 Key Ingredients of Real Estate Content Marketing:
Audience and Personas

: How to establish a target market and consumer personas to understand how individuals may interact with your property management site, product, or brand of your multifamily/mixed-use development.

Measurable Goals and KPIs

: How to measure real estate content marketing ROI and create quantitative and financial milestones to ensure you are set up for success. Essentially, is your marketing budget driving tenants/retailers to your property and at what cost?

Content Strategy

: How to leverage content on various online platforms to not only bring awareness to your brand but also move your audience down the buyer's journey.  

Social Media

: What platforms are best to leverage your content strategy and what are the proper methods, content, and market for each platform.

Search Engine Optimization

(SEO): How to maximize the number of eyes on your industry-related content and ensure the

right

eyes are looking at your development.