Building Lasting Partnerships: How Trust and Personal Connections Fuel Our Creative Success
Nowadays, everyone with a "Chief" in their title seems to have some magical key to becoming a great leader. It can be an officer from a Fortune 500 C-Suite, leaders of the state, or the latest self-help guru. However, leadership is not driven by the leader but by empowering their team to be leaders.

Criterion.B went from being a small "startup that could" to an agency for agencies, to focus on web development, to where we are today — a digital multifamily marketing agency. Throughout the evolution of Criterion.B, we realized that the people on our team helped lead the directional changes supporting the company's business growth. 
As we look back proudly, we know that to continue the growth, we need to constantly surround and empower our multifamily marketing agency with future leaders who will drive our company culture.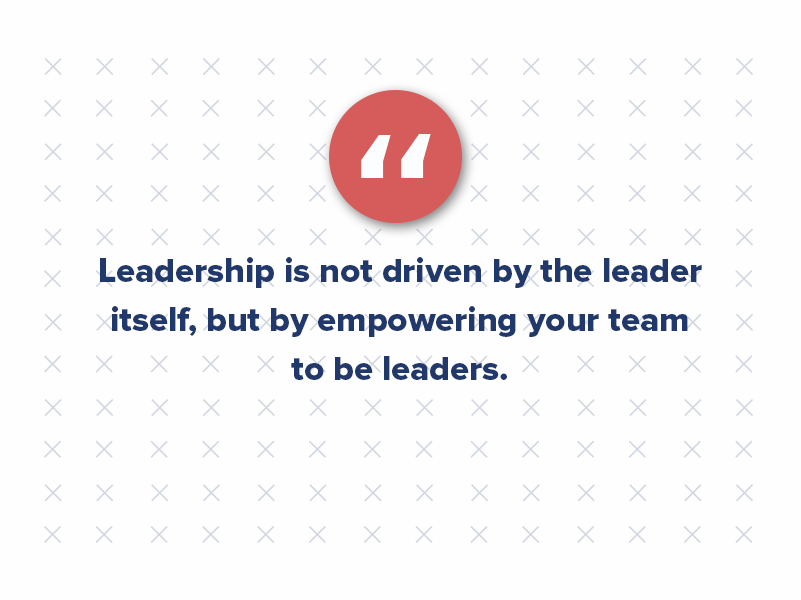 Finding Our Voice: What Drives Our Multifamily Marketing Agency's Success
In 2016, Criterion.B found its voice. We love the space that we occupy, and we love our niche. Our team is driven by growing our client's businesses and powered by the expertise to understand their markets. We bring awareness to their business and inspire and empower their customers. Criterion.B grows when our clients grow. Simple as that.
The question is, how do we accelerate this trajectory? To find the answer, we've taken a walk down memory lane. We're here because of the phenomenal people who work at this multifamily marketing agency — those who sign online enthused to take Criterion.B to new heights. We're also here because we work with some of the best clients.
A Look Back: 6 Keys to Growth and Multifamily Marketing Agency Success
1. Embracing autonomy and empowering high performers.
Hire well and get out of their way! Sure, you can help set the strategy, but empower your high performers and let them do what they do best.
2. Creating needed transparency.
Managers should have an open-door policy — it creates needed transparency. Our team even has informal meetings and lunches to remove barriers and help the team develop professionally.
3. Maintaining a "people over profits" mentality.
We've had to turn down lucrative projects in the past (with consultation from the entire team) because of the stress it will cause and the creative freedom it would hinder. Criterion.B is an environment where creative problem solvers thrive and create beautiful work. Pressure is OK; stress is not.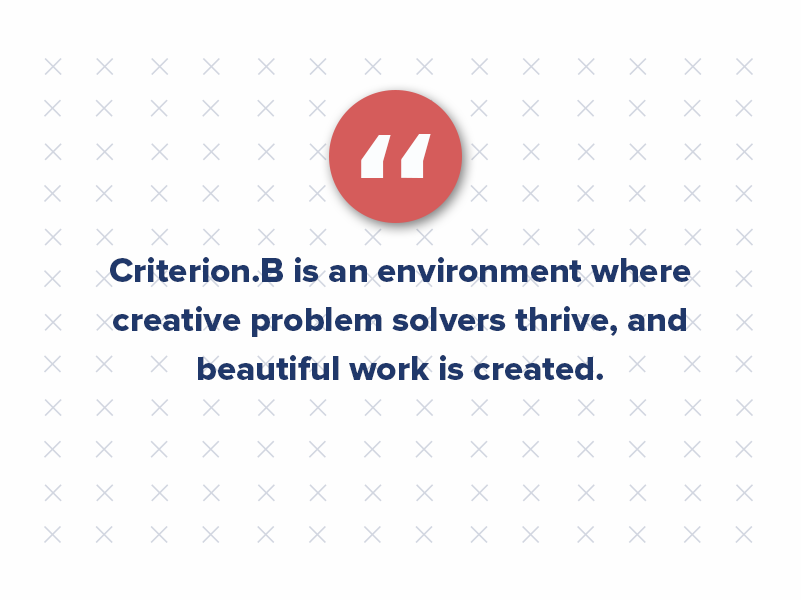 4. Prioritizing work-life integration.
One of our core values at Criterion.B is balance, which includes work-life integration — an essential component for improved company culture. We are all adults; take a vacation as you need and get your work done. It is all about trust and empowerment.
5. Building and nurturing client relationships.
Trust leads to great work. Great work builds better relationships. After winning the pitch, we work to build and nurture a relationship with each of our clients. People work with people they like.
What does this mean? We take our clients to lunch, dinner, happy hour, golf, etc. We send them handwritten notes and free Criterion.B t-shirts. We acknowledge their birthdays and life milestones. 
We live their brand (submerging ourselves in their product/service so we know how to sell it). We listen with open ears, ask the right questions, and always remember that communication is key to a successful partnership. We also manage expectations — never surprising our clients with unknown costs or hidden fees.
In the end, the relationship you started will earn the trust of your clients. Over time, trust and relationships give our clients the confidence to let us try new advertising techniques or take on new creative work. Taking risks and trying new advertising methods will allow the brand to grow and flourish. And as the brand grows, our multifamily marketing agency grows with them!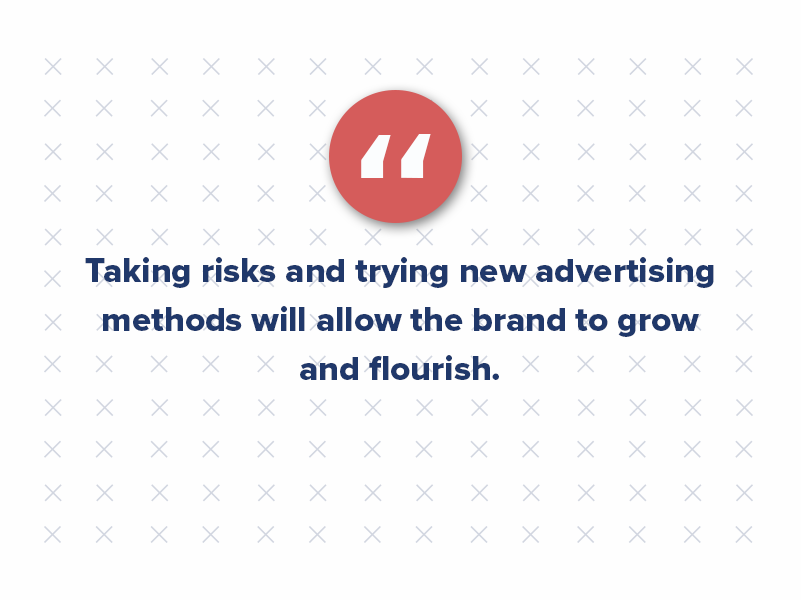 6. Offering creative client solutions.
At the end of the day, we fight for what our clients want and deliver what our clients need. Creativity can truly make or break a brand. Our clients know their product/service better than we ever will, and they will have their own opinions on what their website and ads should look and sound like. It's our job never to outweigh their opinions. We give them what they ask for but are always prepared to show them what they need.
Unleashing the Power of a Successful Multifamily Marketing Agency
We are excited to see what's in store for our multifamily marketing agency and future company culture. We know where we want to be, and we know how we are going to get there. It's our goal to use these "keys" to unlock and unleash the potential and power of the Criterion.B team.