Why Your Cold Calling Is Not Working
Regardless of where your position lies in the sales industry, there's an overarching cloud of cold calling that hovers above you. It's time to revolutionize your multifamily marketing plan.
Whether you are on the receiving end of the phone calls as a VP of Sales or if you are the Account Manager having to call several companies per week, you understand the headache.

The Problem With Cold Calling Today
In the age of the internet, many unsolicited calls go unanswered. Modern sales and marketing professionals face going up against buyers with easy and unlimited access to detailed online information.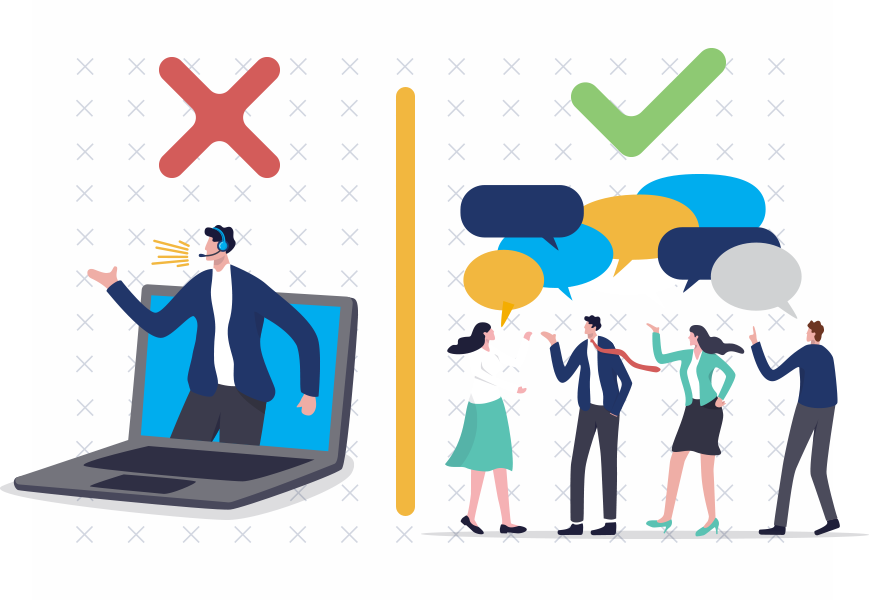 However, time and time again, we see industry professionals who cannot seem to shake the old-school approach. Something to keep in mind is that consumers are not the only ones with access to the internet. You can also use it to stay updated on your target customer's issues and formulate ways to resolve them.
When you have market information and big data analytics, you have more insight into the issues or problems with your customer base. At that time, you can take away any aspect of cold calling, and it becomes either a warm or a hot lead. You're redefining cold calling altogether by having the ability to have content out there. At that point, they are coming to you; you're not going to them.
As a commercial real estate marketing agency, we understand the power in numbers.
Content Is the New Cold Call
Outbound sales initiatives, while they used to be effective, are no longer the best route to convert leads to customers. Inbound multifamily marketing provides individuals with information about your company and allows them to develop their opinions.
More than 75% of consumers said that receiving custom content and personalized communications was a critical factor in prompting their consideration of a brand, and 78% said it made them more likely to repurchase.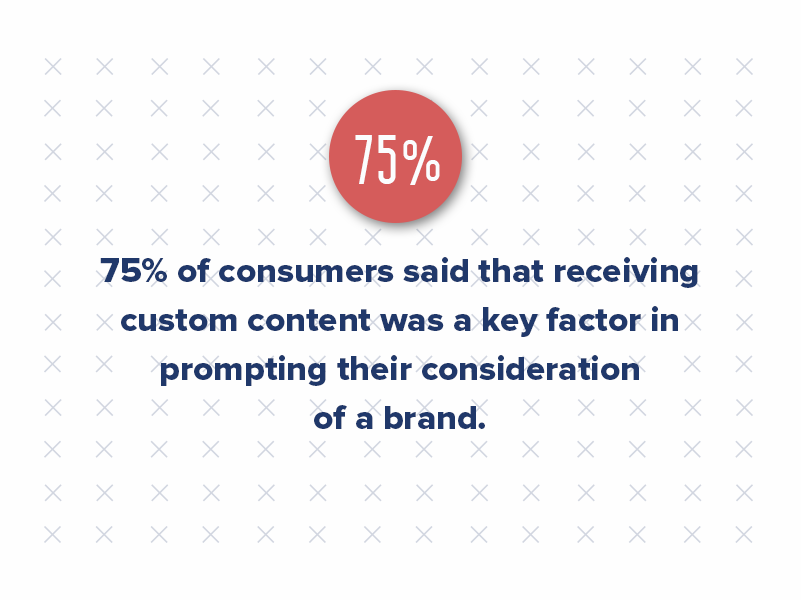 Cold calling is considered an outbound strategy; it is company-focused and assumes every customer is a buyer. It can be transformed into an inbound multifamily marketing plan by calling to get to know the customer.
While the internet provides a great deal of information, it's losing the aspect of human interaction. Every individual can do their research and find out information without having to have a point of contact call them for their initial understanding of your business. That is where content becomes "King" as far as the web is concerned.
Because customers are resorting to the Internet to answer all of their questions, it is important for your company to meet them there. Provide them with a helping hand, and if calling is something you prefer, direct them to your phone number to get more information on how you can help them.
3 Alternative Approaches for Cold Calling
So, how will modern businesses seek to increase sales without their tried-and-true method of cold calling? Here are a few tried-and-true methods for increasing your multifamily leads and building connections organically:
1. Attending and Networking at Events
Begin by building value-adding relationships. With networking, the goal is not to get something out of the deal but to increase the number of people who know and trust you.
If you do well at networking, you should be able to land public speaking opportunities. Establishing yourself as an authority on specific topics will lead to an even larger group of people who trust you.
2. Contribute Content to Relevant Publications
Likewise, writing is one of the most accessible avenues to build a sense of authority. Submit an article to a magazine publisher you know your customers will read, or create your blog. Furthermore, you don't always have to publish your work. Reposting another blog by a reputable source will help gain attention and credibility.
Take a quick look at our blog, and you might notice a couple of guest posts now and then. These are relationships we are continually building. Our team also regularly publishes content for several publications, including the National Apartment Association, Texas Apartment Association, Units Magazine, Multifamily Insiders, and more.
3. Reach Out to Past Customers
Lastly, take the time to reach out to customers, old and new, genuinely. The relationships you build will be at the core of your business. It's as simple as that. People are willing to pay a higher price when they know they are getting good service. Therefore, good customer service leads to a higher lease!
Some of our best current clients are former clients from years ago that we kept in touch with over the years! While one customer might not have the budget, resources, or capabilities to become your customer right now, this could change in a year or two — so always keep that line of communication open.
Changing Your Multifamily Marketing Plan
Cold calling may decline, but plenty of strategies exist to increase sales and attract new customers. Remember, it doesn't matter which multifamily marketing plan or strategy you use as long as you treat the customer with the utmost importance.