The Do's and Don'ts of Social Media Interaction for Multifamily Apartments
Long gone are the times of stranger danger. Well, at least that's true if you're doing social media for apartments. Nowadays, it is common — and almost expected — for a property to interact with its residents, employees, and community online.
Multifamily property managers must engage and connect with their residents and prospects online to establish an authentic and interactive brand presence.

While social media for apartments is an excellent tool for building your multifamily brand, it is essential to follow specific rules of interaction to ensure that your social media marketing efforts are practical.
Here are our top rules for marketing social media for apartments:
Rule #1: Use Humor Sparingly
Take a look at Whataburger's Twitter account (@whataburger). You don't have to be a writer for Saturday Night Live to run a strong Twitter account; sometimes, you must be a bit random. Whataburger focuses on how life would be depressing without it in your life.
Regarding social media for apartments, showing a little personality and personalizing your property's feed is essential. It allows you to be seen as more approachable and have more engagement with your residents, potential residents, and the community.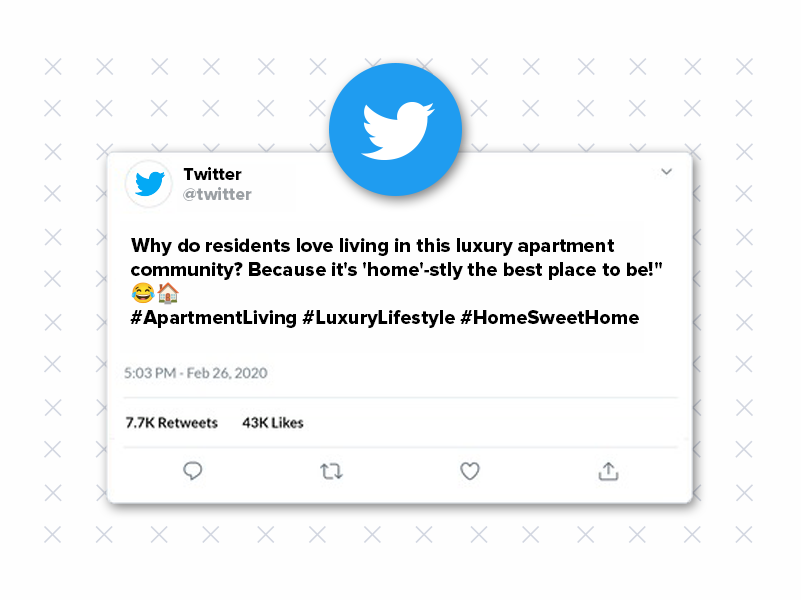 Humor can be an excellent tool for engaging your audience and creating a fun and friendly brand image. However, it is important to use humor sparingly and appropriately. Always consider your target audience and avoid offensive or insensitive content. Keep your humor light and relevant to your brand and community.
Rule #2: Don't Be Afraid of Negativity
In the multifamily industry, negativity is plentiful online. Sometimes things don't go as planned with your property, and you may receive a bad review online. Don't worry. Instead, think about how you want to respond.
In almost every case, it's the best strategy for companies to reply to these reviews and address the problem with a possible solution. What's impressive with social media, and the Internet in general, is that you can talk one-on-one, so reach out to them. The reviewer's negative experience may shed light on a more significant problem, which, once discovered, can be resolved so higher-quality service can be experienced by all.
When potential residents surf the net for a place to live, they look at reviews. While bad reviews may affect their choices, properties engaging with reviews and offering solutions to the negativity will reassure them.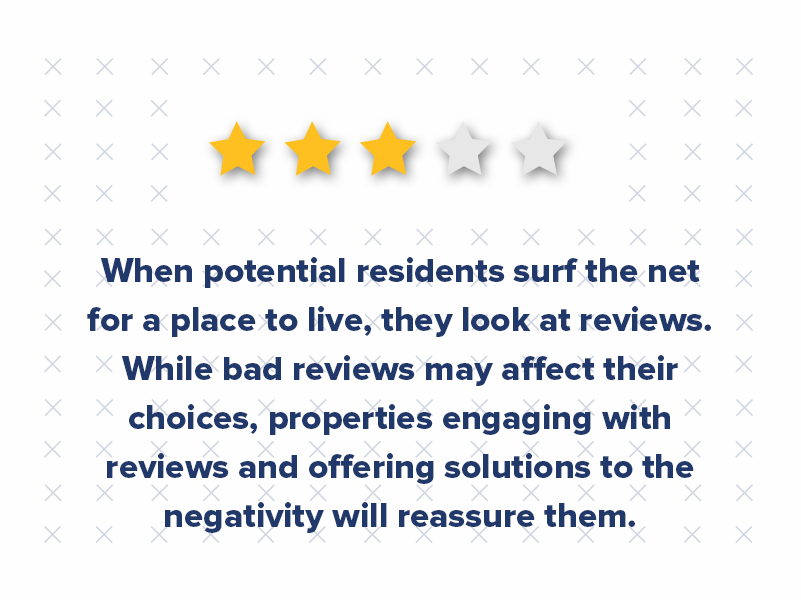 Rule #3: Use More Than One Brain
"Two brains are better than one" is not exclusively used for academic endeavors. One of our favorite social media accounts is Vogue's Instagram account. They always have beautiful photos, and they're not afraid to collaborate.
They've reposted photos and had budding artists take over their accounts, and they've done all of this while sticking true to the core of their brand. For your multifamily marketing, you can collaborate with the community to showcase events, people, and issues that connect your property with your audience.
Collaboration is crucial when it comes to social media marketing for multifamily apartments. When creating content, property managers should work with the entire team to ensure that all aspects of the community are represented accurately. This may include input from the leasing agents, maintenance team, and residents.
Collaboration is also essential when it comes to managing social media accounts. Ensure you have a designated social media team responsible for managing and responding to social media inquiries and comments. Ensure that all team members are on the same page and understand the overall strategy for social media marketing.
Rule #4: Be Timely
Posting timely is a critical rule for social media marketing for multifamily apartments. Your content should be relevant and timely to your audience. For example, if there is an upcoming event in your community, post about it beforehand to encourage residents to attend. Also, consider current events and trending topics when creating content to stay relevant and connected with your audience.
Sometimes we don't do things on time. And that's okay. However, with all social media, time is of the essence, so don't be like that friend that tells you "Happy Birthday" a month late. If someone mentions you in a tweet, and you decide to favorite all mentions as a company, handle it immediately. More likely than not, it will make that person smile because getting some love from one of your favorite companies is always excellent.
Rule #5: Focus on Quality, Not Quantity
High-quality content is essential when it comes to social media for apartments. Your posts should be visually appealing, easy to read, and informative. Always use high-quality images and graphics to enhance your content. Ensure all posts are proofread and edited before posting to ensure the content is error-free and professional.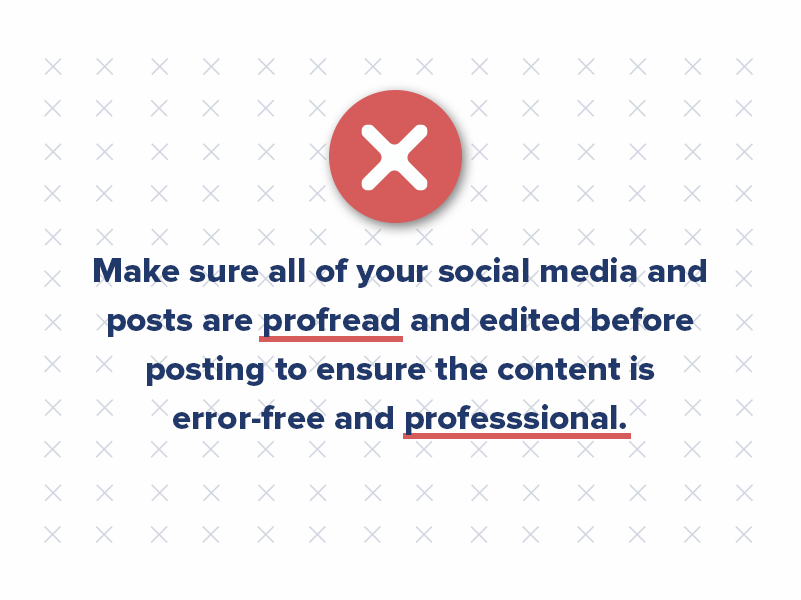 Rule #6: Respond to Residents
Social media for apartments is all about engagement, and it's important to respond promptly to comments and messages. This helps build a positive relationship with your audience and demonstrates that you are attentive and responsive to their needs.
And don't forget to check your notifications (and message requests folder) regularly. Read, respond, and engage with your residents online daily. This shows them that you are not just a "posting machine" on social media but that you care about your residents.
Rule #7: Encourage User-Generated Content
Encouraging user-generated content is an excellent way to increase engagement on social media. You can create a sense of community and authenticity by asking residents to share photos or stories about their experiences in your apartment community. Be sure to repost and share user-generated content to encourage further engagement.
Rule #8: Monitor Your Online Reputation
It's essential to monitor your online reputation on social media. Be sure to respond to negative comments or reviews promptly and professionally, addressing any concerns or issues. This demonstrates that you take your residents' feedback seriously and are committed to resolving any problems that may arise.
Rule #9: Be Consistent
Consistency is vital when it comes to your social media marketing. Be sure to post regularly and consistently to establish a routine and keep your audience engaged. Also, ensure that your multifamily brand messaging and visual style are consistent across all social media marketing platforms to create a cohesive apartment brand image.
By following these additional social media marketing interaction rules, property managers can create a strong and effective strategy that engages with their audience and builds a positive multifamily brand image.