As more people rely on smartphones and tablets to find information online, it's a necessity for business owners to have mobile-ready websites. People aren't solely using their mobile devices to surf the internet.
Online consumers use their mobile devices to stay in touch with social networks, check emails, watch videos, and research product information. Since mobile devices have become so versatile, there is a higher demand for businesses to create responsive web design.
What Is Responsive Design?
Responsive web design is an approach to web design that allows a website to conform to the size of the device's screen. With responsive design, elements are built on a flexible grid, which allows them to reorganize based on the screen size. As a result, this allows a website to be viewed seamlessly regardless of the device.
By creating a responsive website, you don't have to create multiple designs or maintain a separate mobile site. Rather, the existing elements respond to any screen. Consequently, this makes it easier for people to navigate your website from any location or device.
If you're trying to figure out whether you should create a responsive design for your business, here are five practical benefits of responsive designs:
1. Increases Website Visibility on Search Engines
One of the best benefits of a responsive web design is that it increases your visibility. Additionally, it makes your website accessible to more users. When you create a responsive design, you're only creating one website, which means you don't have to worry about managing the SEO for a number of different websites.
Responsive designs also make it easier to create an SEO strategy. By using responsive design, you'll be able to concentrate your SEO strategy on a single website. In short: you'll be able to create quality content that boosts your website's SEO.
Plus, Google has announced that next month, mobile-friendly websites will begin enjoying better ranking in the results for mobile searches.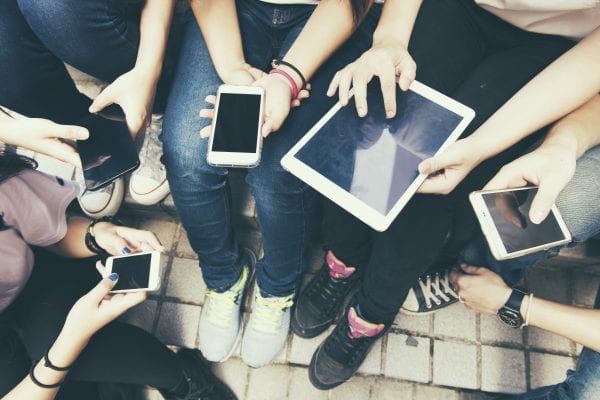 2. Improves Website Reach
In addition, you'll also increase your website reach. As tablet and smartphone sales continue to soar, you'll want to make sure you're reaching your target audience through any device. This means you'll be able to reach more users because of your mobile-friendly website.
3. Boosts Conversion Rates
Another great benefit of responsive design is improved conversion rates. Not only do your search engine results improve when implementing a responsive web design, but with ease of navigation, people can travel more seamlessly through your sales funnel. The fewer hoops people have to jump through on your website, the more likely they'll make a purchasing decision.
4. Improved User Experience
Responsive design gives visitors a much better user experience when visiting your website. Your visitors will no longer need to pinch their screens to enlarge your website's text. Instead, they'll be able to browse your website, view images, and read content without having to manipulate their device's screen.
5. Competitive Advantage of Responsive Web Design
As a business owner, you need to stay ahead of your competition. If you begin to notice more of your customers using mobile to make purchases and you're not mobile-ready, then your competition's responsive website becomes much more attractive to customers. The bottom line: If you want to stand out as a leader in your industry, then you need a responsive website. This will be vital to the success of your business in the years ahead.
Responsive web design is an essential tool for today's business owners. If you want to attract more customers, create a better user experience, and stay ahead of the competition, then you'll need to design responsively.
---
This article was written by Ivan Serrano. Serrano is a social media, business, and technology journalist living in the Bay Area of California.