I was invited by a good friend at Wier & Associates to attend The City Series — an event they sponsor that's organized by the Urban Land Institute (ULI). The breakfast session focused on multifamily and mixed-use development in Arlington and featured some of the best breakfast tacos around.
The breakfast crowd heard from Bruce Payne, Arlington's Economic Development Manager, with a preview of Arlington's development pipeline for multifamily and mixed-use.
Viridian, Master-Planned Community
It's good to see the New Urbanist vision at work in North Arlington. With the Viridian, developer Bob Kembel has created a master-planned community that offers an all-inclusive experience for residents. With a range of housing options, outdoor activities (e.g., parks, pools), and a town square under construction, the vision for the Viridian is to provide a true live-play experience. The first few phases of the Viridian community have been in high demand, with several additional phases to follow. We look forward to following the progress.
404 Border, Luxury Apartments
404 Border is the temporary name for a $20-million luxury apartment to be developed in downtown Arlington.
The high-end complex will boast 135 units with amenities including a resort-style pool and an exercise facility. What do we love about this project? It's another step toward the redevelopment of the area surrounding Abram Street, which will give 404 Border residents several destinations within walking distance.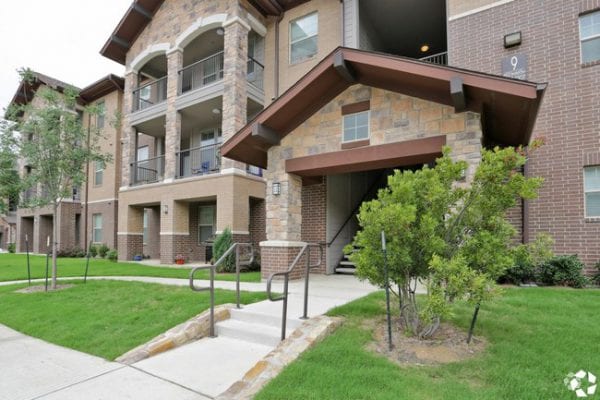 Arlington Lofts, Student Housing
Arlington Lofts will soon be the largest student housing complex in Arlington. The complex will be located on Abram Street, one block north of the campus. Student housing is a major growth area for Arlington's multifamily and mixed-use development, especially when you consider the economic impact of UTA at $13 billion annually.
Arlington Lofts will replace the existing 45-year-old Catalina Apartments with a 169-unit building, 98 of which will be four bedrooms. Further, students will have unprecedented function and convenience with fully furnished apartments. Additionally, units will include full kitchens, individual bathrooms, covered parking, a resort-style pool, a cyber cafe, and more.
Lots to keep an eye on when it comes to Arlington multifamily and mixed-use development.