Here's Why 1 in 4 Millennial Renters Claim They Will 'Rent Forever'
According to Census data, the millennial homeownership rate is currently 48.6%. That's a significant drop from the ownership rates of previous generations.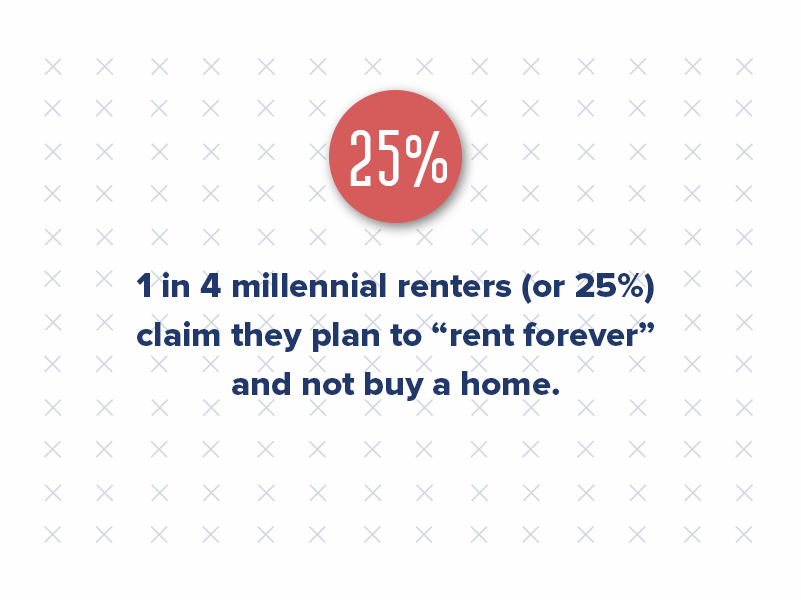 And nearly 25% of millennials said they planned always to rent and not buy a home. Millennials entered the prime homebuying age amid the COVID-19 pandemic. At the same time, this generation overtook baby boomers as America's largest generation.
So, what's behind this trend? And what impact does it have on the rental market? Let's take a closer look.

What's driving millennial renters?
Several factors have contributed to the decrease in millennial homeownership. For one, the Great Recession left many millennials saddled with debt and uncertain about their financial future. As a result, many have chosen to rent instead of buy to keep their monthly expenses low.
In addition, the cost of living in many parts of the country has increased faster than wages, making it difficult for millennials to save up for a down payment on a home. And with student loan debt still weighing heavily on many young adults, buying a house is often seen as an unaffordable luxury.
Giving millennials what they want
The future of multifamily apartments relies heavily on Gen Z and millennial renters. The impact they're having on the economy is paramount.
Millennials are renting longer and waiting to get married. Their lifestyles drive the amenities, which are now heavily focused on bike storage, cyber cafes, resort-style pools, and dog parks. And they are no strangers to spending 60% of their income on housing — anything to be in the best locations.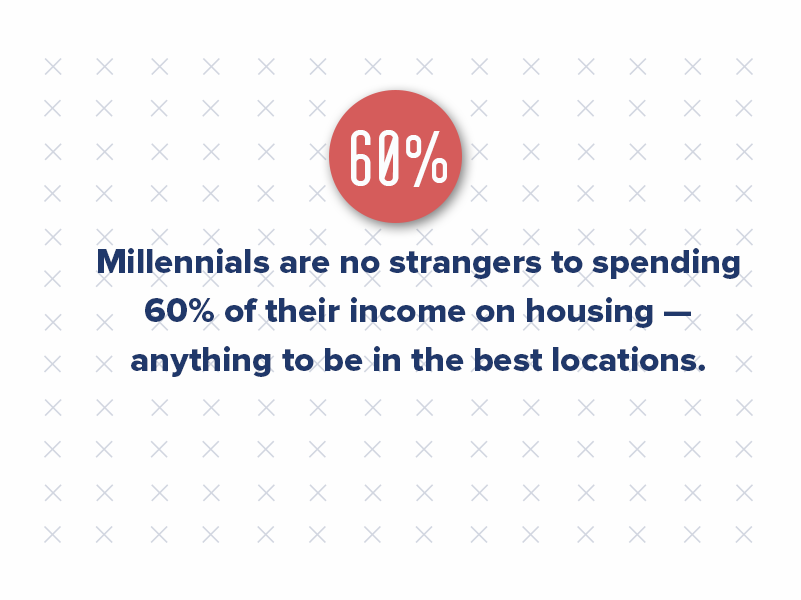 So, what is the multifamily industry doing to target this coveted demographic? These lifestyle choices have largely altered multifamily development. Here are a few key trends being implemented throughout new construction projects to appeal to the millennial demographic:
Apartments are getting smaller, common areas are getting larger.

Developers are doing more pocket courtyards and green spaces — all beautifully designed with

Wi-Fi access

.

More amenities.

Millennials love bells and whistles, from interior finishes to reserved parking spots.

Pet amenities.

This demographic loves their pets, and they're looking for amenities that cater to their furry friends: dog parks, pet daycare, washing and grooming stations, etc.

Walkability.

This is increasingly important to the millennial demographic, who are increasingly forgoing cars for public transportation.

Parking.

Because more millennials are opting for bikes and public transportation, there is also a drastic reduction in the need for parking, which developers are taking into account for new projects.
What does this multifamily trend mean for the rental market?
In short, demand for rentals is likely to continue to increase. As more millennials marry and start their families, they'll need larger living spaces than they do currently. And since student loans and other debts will still burden most, renting will remain the more affordable option for many years.
The decrease in millennial homeownership is a ripple effect on the rental market. As more young adults choose to rent instead of buy, demand for rentals will likely continue to rise in the coming years. Property managers and leasing agents should keep this trend in mind when marketing their units to potential renters.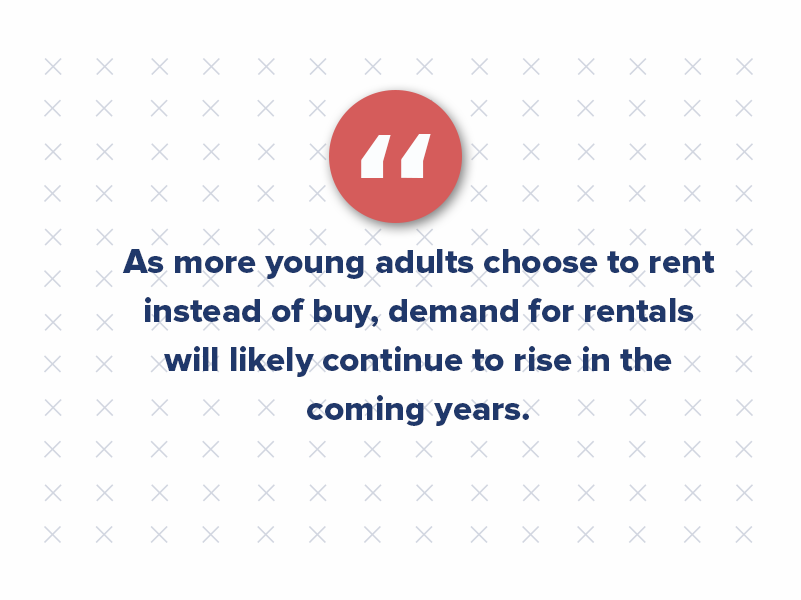 And this delay in homeownership is a multifamily trend that will not change anytime soon. In fact, Gen Z renters are poised to rent longer than generations before them, often by choice. If you compare it to the millennial generation, who waited longer to get married and start a family, Gen Z is expected to follow a similar path. This trend will undoubtedly extend their rental lifetime well into their professional years.
In the years ahead, it will be paramount for industry leaders to alter how they market to millennials and the up-and-coming Gen Z renters. These generations prefer to communicate and search for apartments differently than their parents, so it will be paramount for property managers, agents, and multifamily marketers to take note of this change.