Is there a reason to fear the development pipeline in multifamily? Are new supply and demand in balance?
The InterFace MultiFamily Texas Conference kicked off this morning, discussing some of these general questions about the future of Texas Development. On the development panel was:
Jay Denton (VP of Research at Axiometrics)
Brad Taylor (Managing Regional Partner at JPI, TDI Companies)
Todd Thomas (VP of Development at Encore Enterprises).
The following panel focused specifically on the Dallas market:
Kimberly Meyer (CFO of Billingsley)
John Ausburn (Director of Development at Lang Partners, LLC)
Eric Conner (President of TriPro Management)
Carlos Vaz (President & Founder of Conti Organization)
The Future of Multifamily?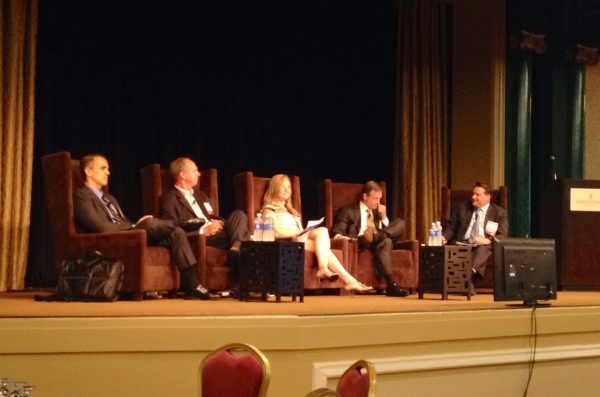 To quell any "fears" in multifamily, both panels confirmed that demand was strong. On a whole, Texas properties are exceeding absorption rates, although development costs remain high.
"We're leasing everything we bring to market," says Todd Thomas. "The problem is getting there."
Panel members cited high costs, understaffed projects, and longer timelines. Overall, however, demand has yet to falter across Texas markets.
"The only exception would be the urban core," says Jay Denton, who specializes in multifamily market research. "We're seeing just a little softness in the urban core, but that's in every city (Dallas, Washington DC). We can attribute it to the great influx in supply over the past couple years."
Nonetheless, each panel member forecasts a steady growth outlook for the next 3 to 5 years—one that's more in balance than the previous few years. Moving forward, the focus becomes understanding Millennials (the 18-34 demographic), who are both the present and the future of the multifamily industry.
Giving Millennials What They Want
"People today [Millennials] are renting longer," says Jay. "Much of that is a lifestyle choice. People are waiting longer to get married, etc."
So what is the multifamily industry doing to target this coveted demographic? These lifestyle choices have largely altered multifamily development. Here are a few key trends that panel members are implementing throughout new construction projects to appeal to the that 18-34 demographic:
Apartments are getting smaller, common areas are getting larger. Developers are doing more pocket courtyards and green spaces—all beautifully designed with wifi access
More amenities. Millenials love bells and whistles—everything from interior finishes to reserved parking spots.
Pet amentities. This demographic loves their pets, and they're looking for amenities that cater to their furry friends: dog parks, pet daycare, washing and grooming stations, etc.
Walkability. This is more and more important to the Millennial demographic, who are increasingly forgoing cars for public transportation.
What Does This Mean for Dallas-Fort Worth?
Here's the expert projection: In the next 7 years, 200,000 Millennials will be moving to the Dallas-Fort Worth area. Sound promising enough? Thus, for Dallas-Fort Worth, understanding this demographic will remain key to future growth and demand in multifamily.
"With the job growth in Dallas-Fort Worth, we're seeing some great momentum," says John Ausburn. "We're heading into our fourth year of declining vacancy rates."
Both moderators used a baseball metaphor. They asked panel members "what inning are we in for this period of multifamily growth?" Most panel members agreed on the 5th inning, forecasting another few years of steady growth.
"I think the demand for apartments is going to outlast the supply for several more years," said John. Time will certainly tell.