How to Position Your Multifamily Brand to Transform More Leads Into Leases
Your brand is the foundation of your business and can greatly impact how potential residents view your property. With a strong brand identity, you can set yourself apart from other properties and transform more apartment leads into leases.

On the surface, brand identity consists of the name, tagline, apartment logo, typeface, and color palette. But there is more to your brand than these physical traits.
In fact, all forms of messaging run central to your multifamily brand and should reflect the value and perception your company is trying to bring to the market. A brand needs to be carefully crafted to represent your business authentically.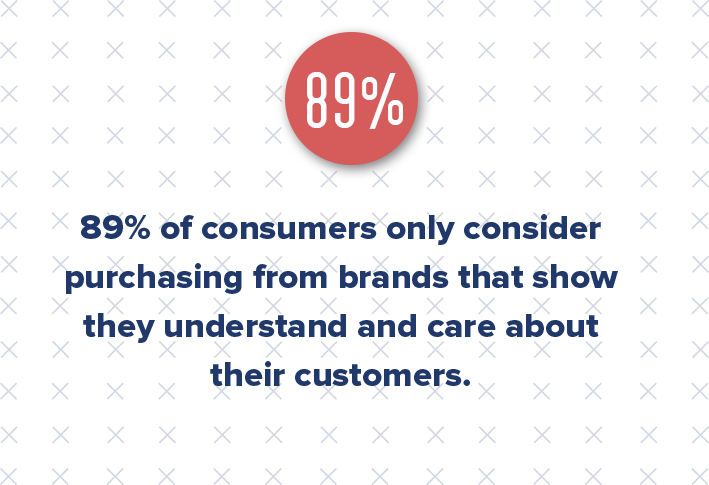 A whopping 89% of consumers only consider purchasing from brands that show they understand and care about their customers — and this is no exception for multifamily. Today's residents only want to lease from properties they like and trust.
Creating a strong multifamily brand can help you attract and retain residents and drive long-term profitability.
So, how do you position your brand for success?
1. Create a clear vision statement
To start positioning your multifamily branding for success, the first step is to create a clear vision statement that encapsulates your unique value proposition. This should be concise yet meaningful, setting out what makes you different from other properties in the industry while also providing insight into why someone would want to lease from you.
When property management company NE Management was at the beginning of the development phase for its luxury high-rise apartment complex LVL 29, the company needed a partner that could handle the project's branding and design needs from the ground up.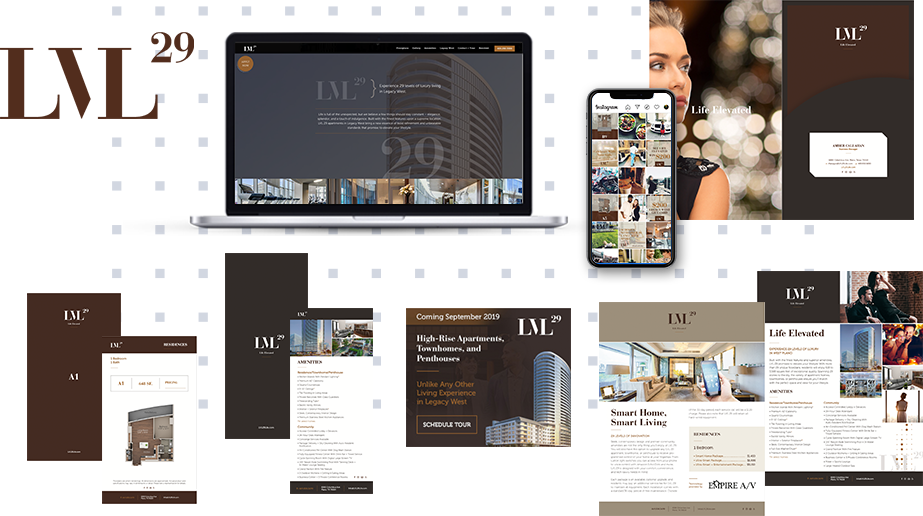 Criterion.B stepped in to help, starting with initial brand development and helping establish a vision and missing statement for the property. Given LVL 29's luxurious accommodations and sleek design, our agency focused the messaging on buzzwords like elegance, splendor, bold refinement, and indulgence.
2. Develop a plan
Next, develop a well-thought-out plan of attack that focuses on creating a lasting impression and making your brand stand out. This could include using effective visuals to clever copywriting and investing in targeted digital campaigns.
When it comes to building your brand, consistency is key. Everything (colors, font style, etc.) should remain consistent across platforms, including your website and social media channels, so that renters can easily recognize you when interacting with your content online.
For LVL 29, creating a cohesive online and physical brand presence was important. From apartment brochures and rack cards to social media and the website, we wanted LVL 29 to be an easy and immediately recognizable brand that portrayed elegance and sophistication.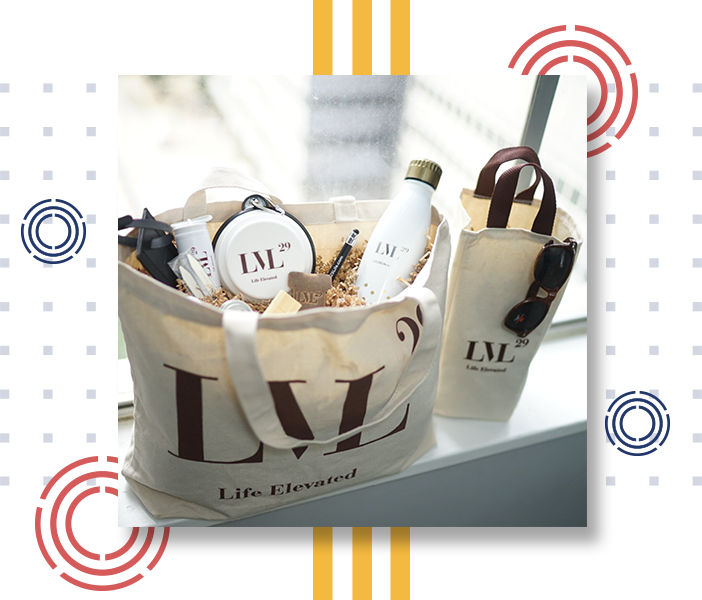 3. Create an experience
Finally, ensure that every touchpoint creates an experience encouraging people to lease from you. From emails to advertising campaigns, each interaction should focus on providing value rather than pushing for a sale immediately. You could do this by promoting your current leasing special in an exit-intent pop-up on your website, offering insightful advice, or running promotions through social channels like Facebook or Twitter.
In fact, due to social media outreach efforts and LVL 29's overall integration into the surrounding community, current residents are regularly invited to local shops and restaurant events. This has helped boost satisfaction and resident retention for the property.

4. Consult an expert
Here at Criterion.B multifamily marketing agency, we understand how important a strong brand is when leasing properties. And you don't have to go through these challenges on your own. That's why we offer our clients comprehensive solutions to help them succeed in the industry. 
Criterion.B delivered a full creative branding package for LVL 29, including a website, collateral, brand guide, apartment logo, and promotional materials that reflected the project's essence and elevated public awareness. After that, digital marketing needs were the top priority. Criterion.B focused on driving consistent, targeted traffic to LVL 29's website and helped build a substantial and influential social media presence through high-quality branded imagery and messaging.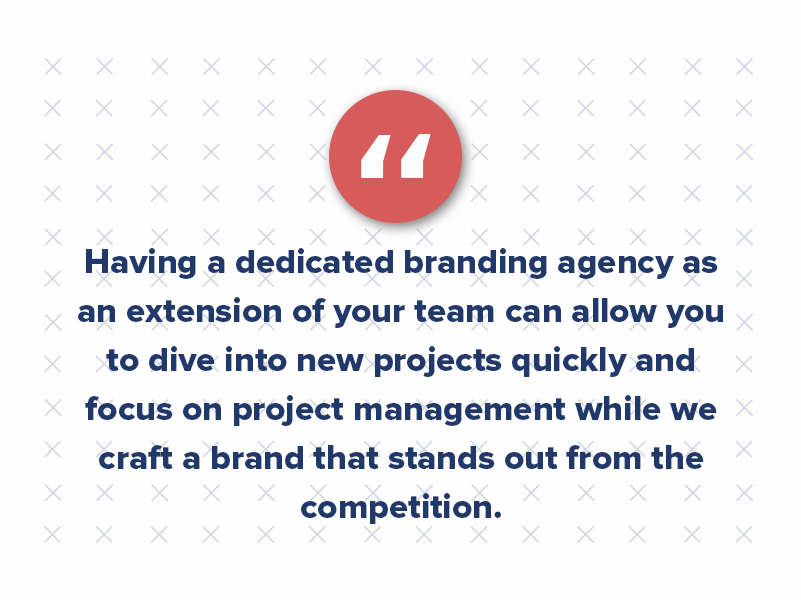 Having a dedicated branding agency as an extension of your team can allow you to dive into new projects quickly and focus on project management. At the same time, we craft a brand that stands out from the competition and naturally attracts residents.
From strategy consulting to multifamily marketing services and more, we have everything you need to transform more apartment leads into leases and position your multifamily branding for success. Contact us today and let one of our experienced team members show you how we can help take your business to the next level.
Position Your Apartment Brand for Success
Following the above-mentioned steps, you can position your multifamily branding for success and transform more leads into leases. A strong apartment brand identity will help set your property apart from competitors, build trust with potential residents, and ultimately lead to greater success in the long run.