Unlocking the Mystery Behind Email Marketing for Apartments
Email marketing is one of the most effective and cost-efficient ways for apartment communities to reach their residents and grow their email lists. Email marketing lets you stay in touch with your residents, keep them informed about special events or promotions, and increase resident loyalty.

It's also an incredibly valuable tool for engaging potential renters who may be interested in leasing in your community. However, email marketing success depends on various factors, including open rates, click-through rates (CTRs), content quality, email design, subject lines, and more.
In this blog post, we'll discuss our top email marketing best practices so that you can maximize engagement from your current residents as well as attract new ones.
1. Grow your email subscriber list with lead forms.
Email list growth is key to successful email marketing. You should always use opt-in apartment lead generation forms to encourage people to join your email list. This can be done through various channels, such as email blasts, social media posts, and website CTAs. Additionally, you can work with an email marketing agency that will help you maximize the effectiveness of your campaigns.
The best way to earn a new email is to offer the person something valuable in exchange. For example, an eBook, guide, checklist, or another valuable downloadable offer can be offered in exchange for their email.
Want to see this in action? Check out our CTA button below! You can click the landing page to see how we have this offer presented, along with our lead capture form.
2. Segment your email list.
Another email marketing tip that can be used to increase engagement is segmenting your email list. By creating tailored messages for different audiences within your email list, you can optimize the content of each email to better suit each audience's needs. This can result in higher open rates and more relevant content being sent out.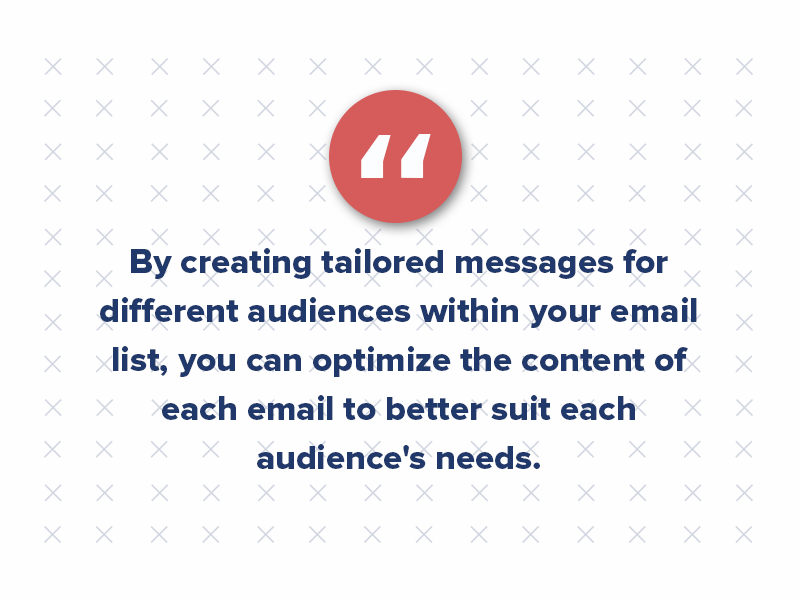 For example, once your email list is large enough, you'll want to segment the list by current, prospective, engaged, non-engaged, etc.
3. Monitor your email marketing analytics.
Email marketing should be tracked closely to see what is and isn't working for your email campaigns. You should track metrics such as open rate, click-through rate (CTR), email forwards, and unsubscribes to understand your email campaigns' performance better.
Statistics show that email marketing continues to be one of the most successful multifamily digital marketing tactics. Email marketing has significantly risen in recent years. According to Campaign Monitor, email open rates have increased by 6% from 2020 to 2021, and email click-through rates increased by 9%. And email open rates in 2022 average 21.5%; typically, open rates between 20% and 40% are viewed as average.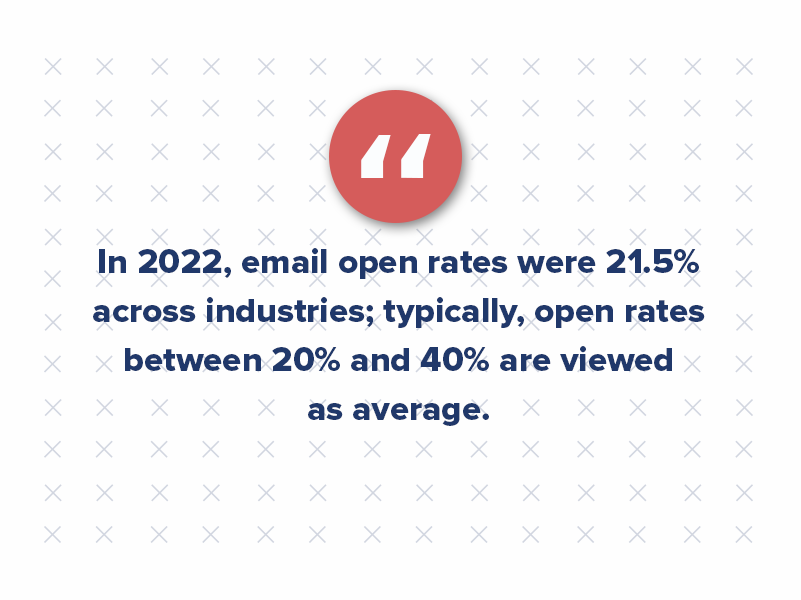 This clearly indicates that email marketing is becoming an increasingly effective way for businesses and apartment communities to reach their residents.
Pay close attention to email open rates to determine the success of your subject lines. To determine your open rate, divide the number of unique opens by the number of emails sent minus those that bounced. Although it's not always exactly accurate, open rates provide a good gauge of your engagement over time. If your open rate starts to dip, it's a sign that you need to review your subject lines or sending frequency.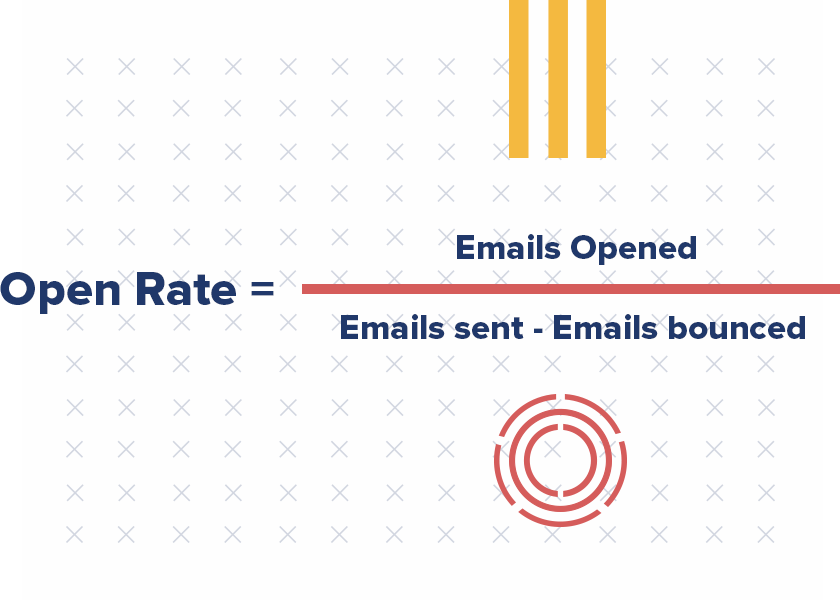 4. Pack your emails with high-quality, relevant content.
Never (and we mean NEVER) send an email to send an email. Writing quality content that resonates with your target audience is essential for email marketing success. Ensure that emails are well written and offer valuable information to readers so they will open them in the first place. 
It's also important to ensure that content is properly displayed on different devices, including mobile phones and tablets since most people now access their emails via their phones. 
5. Don't stress about your email design.
Email design matters too. But not in the way you think it does.
Designing visually appealing emails with engaging images and colors CAN help keep your email list engaged, but you need to determine what is best for your audience.
What we mean by this is that you don't always need a fancy email design to build, maintain, and grow a successful email campaign. We've tested this theory with designed and visually appealing email newsletters vs. a plain text html email we send to our list. In every occurrence, our email open rate and CTR were higher with the plain text email.
Our theory? People are inundated with emails every single day. Emails flood your inbox and the designed sales emails typically end up in the spam folder. Or, if the person opens it, they quickly delete it if something (the content) doesn't grab their attention immediately.
Html text emails feel and look more personal. We started sending these emails to our list from one team member. It's sent as a one-on-one email exchange and garners more engagement than a highly designed email.
So, next time you plan your next email campaign, we recommend A/B testing a designed email vs. html text to see what works best for your audience.
6. Subject lines are critical.
First impressions matter and that's exactly what a subject line is. It's arguably the most important part of your email and should talk almost as long to perfect the subject line as it does to write the whole email.
Attention-grabbing subject lines will encourage people to open your emails instead of sending them straight to the trash bin. We treat subject lines like a landing page: Keep it straightforward, pique your audience's interest, and don't overwhelm your audience.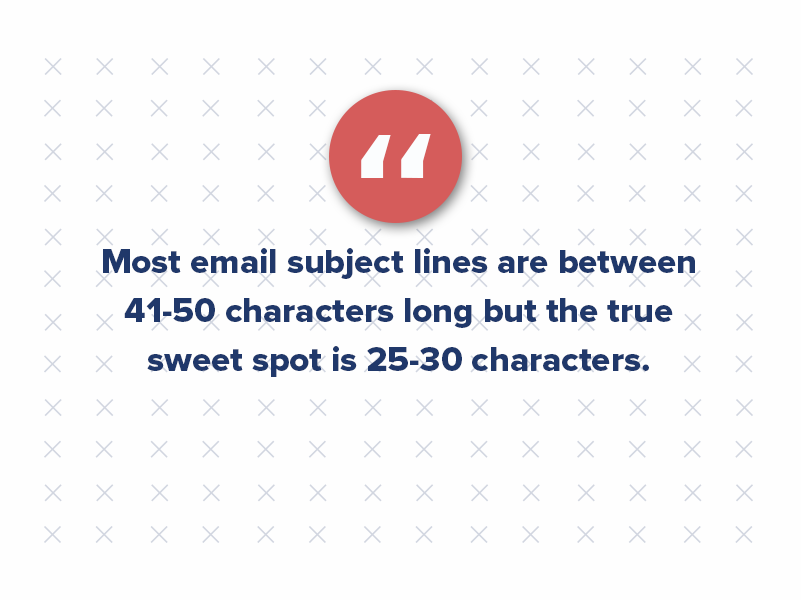 Here are a few things we've learned from A/B testing email subject lines:
60 characters MAX or no more than 9 words.
Most email subject lines are 41-50 characters long, but the true sweet spot is 25-30.
Punctuation is not needed.
Sentence case is favorable.
Emojis can be added but they should be done with intention.
Emojis at the beginning of your subject line tend to perform better than at the end.
Our most popular subject lines:
3 keywords for more lease traffic
🚨Property SEO mistakes to avoid
Win Yeti merch in 5 minutes
Potential renters will love to see THIS
Are you using this type of ad?
This will keep leads on your website longer
Increase open rates with this 1 tip!
After 4 months of A/B testing email subject lines, we've increased our overall open rate per email from 10% to 20%. Specifically, our five best-performing subject lines all had an open rate of 25%-30%.
7. Invest in email marketing automation software.
The final tip we suggest when it comes to email marketing is email automation. Automating email campaigns can save apartment communities time and money while also providing a more personalized experience for users. The key here is to provide targeted content at specific times to maximize the impact of your email marketing campaigns.
You can use platforms like Campaign Monitor, MailChimp, SharpSpring, HubSpot, and many more to help you automate your emails. The goal of automation is to make sure no lead is forgotten. You can create email workflows triggered when someone signs up for a property tour, fills out a contact form on your multifamily website, or clicks on a link in one of your email blasts.
Email marketing software will also make tracking your analytics and A/B testing content a breeze.
Get the Most Out of Your Email Campaigns
Email marketing can provide great results for apartment communities — if done correctly. Email offers an incredible opportunity to engage with current residents, attract prospects, and build renter loyalty.
By following email marketing best practices and taking advantage of email tracking data, you can get the most out of your campaigns and see positive outcomes for your property.