Success with Instagram marketing varies for every industry. For multifamily properties and businesses, some are finding success by highlighting residents, showcasing events, and being a part of the community.
Here are some ways to find success with your commercial real estate Instagram marketing strategy to help build your social media presence.

Instagram Insight #1: Adopt Instagram as a leasing tool.
Commercial real estate Instagram marketing is about more than just scheduling out some posts and letting it be. To take full advantage of your social media, you need to use it as another leasing tool. Your Instagram should inform, engage, and delight your residents — enough so that your prospects not only want to follow you but also want to schedule a tour to learn more about your property.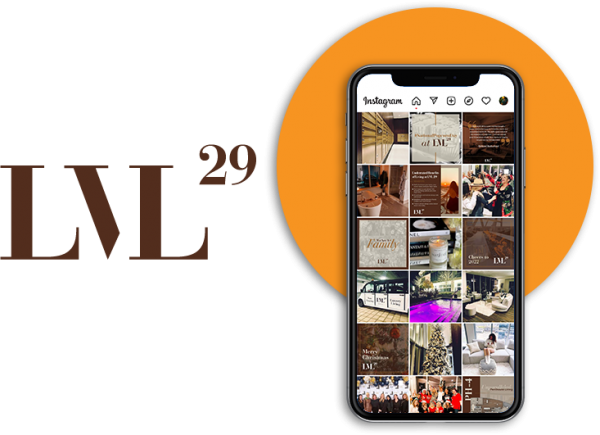 Located in the renowned area of West Plano, Texas, LVL 29 is a luxury apartment community that takes full advantage of its Instagram to showcase unit interiors, available floorplans, leasing specials, and unique community amenities. The property not only has a growing following, but its residents often take to Instagram to tag the property and reshare posts thanks to LVL 29's consistent Instagram marketing strategy.
Additionally, Discovery Park Apartments in Denton, Texas, is another property that uses Instagram as a leasing tool. Eye-catching interiors and amenities are a great way to engage potential renters and start a conversation about what's available at your property.
Instagram Insight #2: Feature your world-class staff.
3700M is a luxury apartment complex located in West Village, Dallas, that frequently uses its Instagram to highlight property staff. This Instagram marketing strategy allows both current and prospective renters to put a name to 3700M managers and employees. By personifying the property and showcasing the friendly faces that make up their resident community, 3700M humanizes the rental process and opens the line of communication for their resident community and future tenants.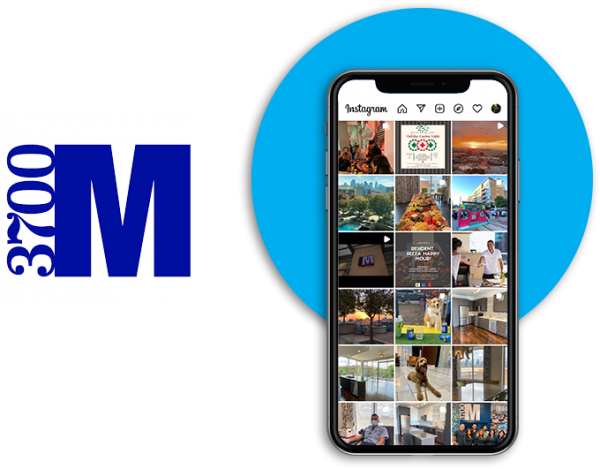 AvalonBay Communities, an equity REIT, also does a great job showcasing its staff and company culture on Instagram. From posts about National Hiring Day to interviewing staff for Hispanic Heritage Month, AvalonBay publishes a variety of content to inspire its followers while personifying the company in a unique way.
Instagram Insight #3: Get crafty. Hold a contest.
AMLI Residential is a property management company that has mastered the art of creativity on Instagram. They showcase everything from new property photos to cute canine residents, but most importantly, they're not afraid to get crafty. AMLI recently held a contest, encouraging residents to share their creative DIY projects. Their Instagram is worth a visit, as AMLI does a great job sharing photos that spark opportunities for resident engagement.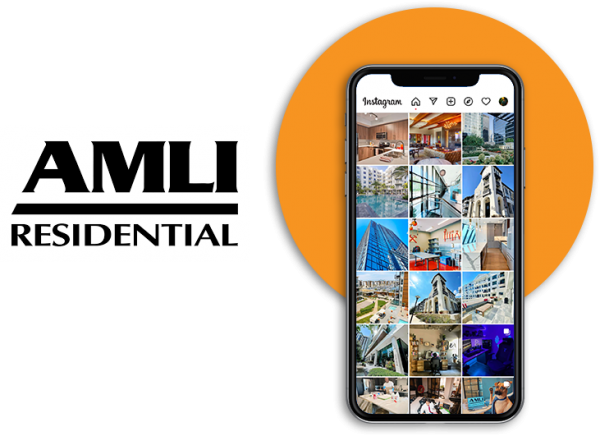 Instagram Insight #4: Highlight resident events.
Century Apartments is another property management company that has multifamily properties nationwide. They often use Instagram to promote upcoming resident activities at each of their properties, as well as provide coverage of events that are being held. Not only does this approach encourage participation from current residents, but it allows prospective residents to get a sense of the personality of Century Apartment communities. They also share photos from various philanthropic events, which show how their properties are giving back to the community.

Instagram Insight #5: Change with the seasons.
We often talk about the importance of being helpful on social media by anticipating your residents' needs and interests. Prairie Ridge, a master-planned community in Grand Prairie, Texas, maintains a cohesive Instagram feed aesthetic while still changing with the seasons.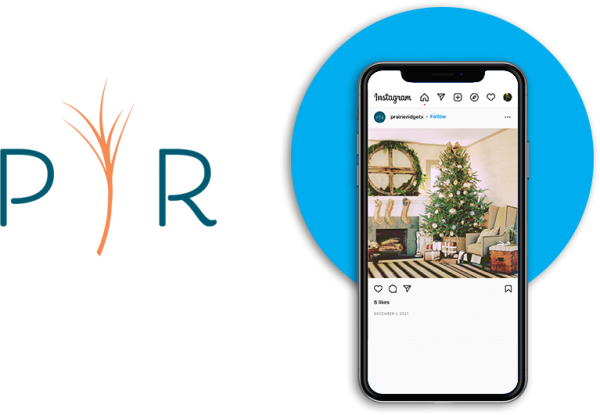 In December, for example, Prairie Ridge shifts to images of the homes with Christmas trees and cookie decorating. In the summer months, the community's feed transforms to children playing in the sprinklers in the front yard and eating ice cream in the driveway. The community's content changes with the seasons to show prospects exactly what life can be like in their homes.
Instagram Insight #6: Embrace your city.
While Anatole at City View is located in the smaller town of Lubbock, Texas, the apartment community embraces its city on social media by focusing some of its Instagram posts to showcase nearby eateries.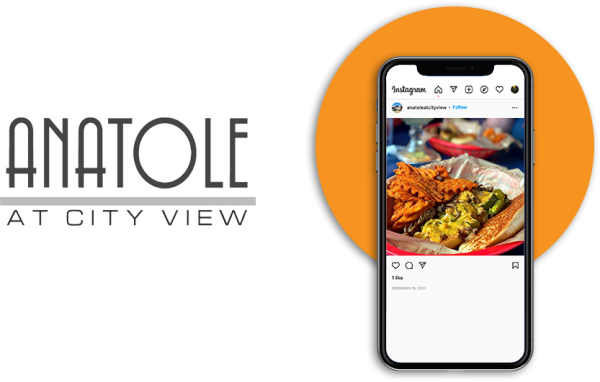 Additional ideas to include in your commercial real estate Instagram marketing strategy are posts to show support for local businesses, upcoming events, nearby retail shops, and the best drinks to try at the closest coffee shop. The goal is to embrace and celebrate the unique culture and events of your home city.
Instagram Insight #7: Showcase your location.
With prime locations in Texas, Oklahoma, Colorado, and Wyoming, NE Property Management's communities each showcase the incredible views that come with location, location, location. From relaxing pool views to breathtaking rooftop views, NE paints a picture of luxury at its properties. Each of its properties' Instagram accounts are portrayed as if from the eye of a resident — one who loves their city and loves what their property location has to offer.
Instagram Insight #8: Celebrate your residents.
Your residents are the ones who make your community great, so why not focus on them? Winsted at White Rock in Dallas, Texas, celebrates the faces and personalities of the people who live there. Not only is this a great way to engage with current residents, but it gives prospective residents an idea of the kind of people who currently live in your community.
Instagram Insight #9: Utilize influencer Instagram marketing.
Social media offers a unique outlet to turn fans into influencers, particularly with commercial real estate Instagram marketing. Influencers are recognized by their large following and insights covering all aspects of your respective market. Often, influencers are viewed as a more trustworthy resource than advertisers, thus better capturing your audience.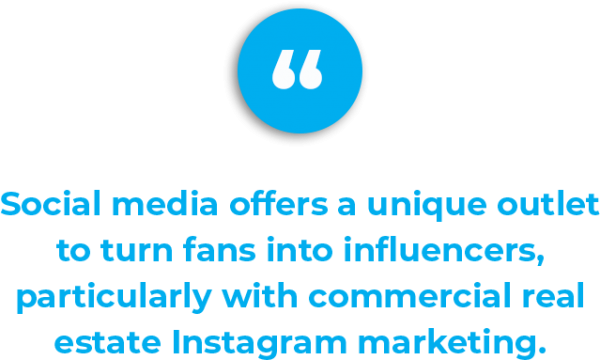 By connecting with these influencers, you can market your property or multifamily business simply by becoming visible through their followers. Consider allowing an influencer to guest blog on your site, for example, or have them take over one of your channels for a day to motivate your followers to engage.
The Morris Apartments in Nashville, Tenn., regularly has social media influencers "take over" their Instagram page for a day, such as beauty influencers like Leigh Taylor who share beauty tips and advice on the property's Instagram Stories.