Is a Multifamily Rebrand the Best Option for Your Property?
When it comes to multifamily branding, rebranding and repositioning are two popular strategies that owners and developers often use. While they may sound similar at first glance, the two concepts have different implications in the multifamily industry. 

What Is a Multifamily Rebrand?
A multifamily rebrand is a strategy focused on changing a property's public image and perception. It involves redefining the multifamily brand identity and updating visual elements like apartment logos, colors, fonts, and apartment website design. Rebranding can be used to give an outdated multifamily property a facelift or to appeal to new demographics.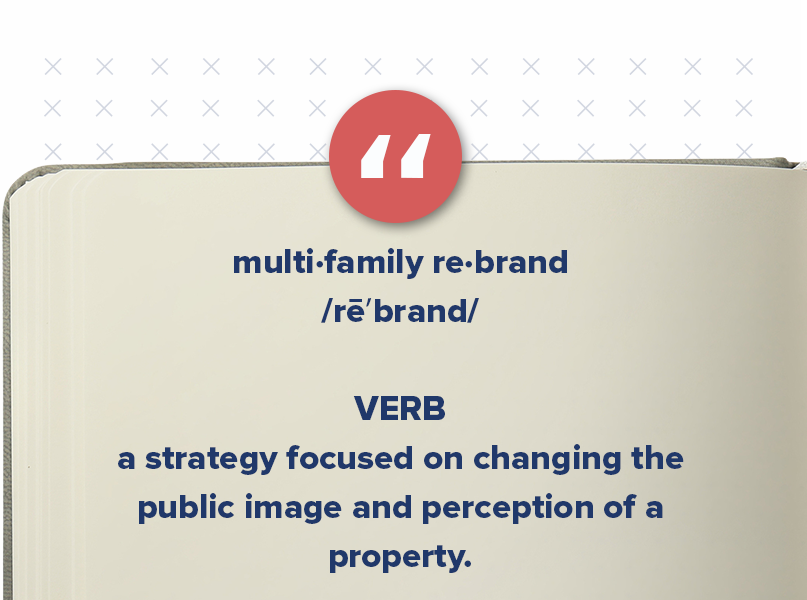 What Is Repositioning?
Repositioning is a strategy focused on changing the positioning of a property in the market. Repositioning typically involves changing the community's target audience and positioning it against competitors. For example, a property may reposition itself as luxury after undergoing significant upgrades and renovations to attract a different demographic.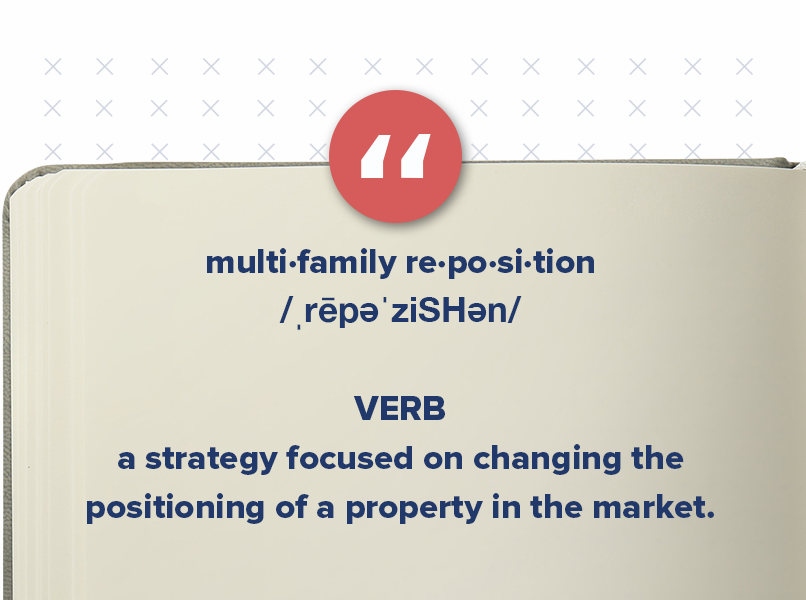 Which Option Is Best for Your Multifamily Marketing Needs?
Rebranding and repositioning are both effective multifamily marketing strategies; however, owners and developers should consider the implications of each strategy before making a decision. Rebranding is often more expensive, time-consuming, and may be necessary when your properties need an entirely new visual identity. Repositioning, on the other hand, involves less work and cost but may not be as effective if done incorrectly. 
Depending on your needs and goals, choosing the right multifamily marketing strategy is important. Sometimes, you might even consider combining a multifamily rebrand and repositioning to maximize your reach and appeal. Ultimately, the choice between the two will depend on each property's unique situation. You can boost your property's visibility in the market with the right approach.
Creating a Cohesive Multifamily Branding Strategy
When multifamily owners are ready to rebrand and reposition their properties, it's important to research current design trends and competitor strategies. As with any multifamily marketing effort, it is important to consider budget constraints, time frames, target audience, and other relevant factors before deciding which strategy to pursue.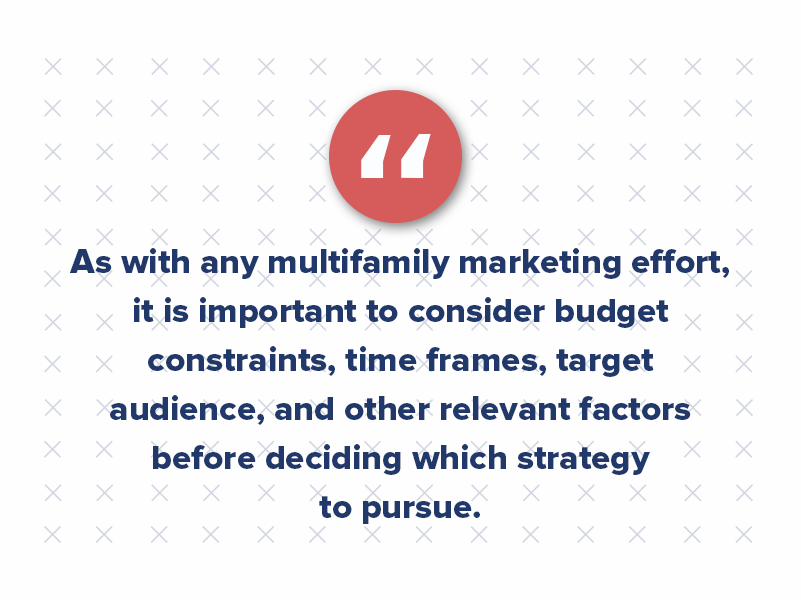 Also, owners should ensure that their multifamily brand is consistent across all platforms, including apartment websites, social media accounts, print materials, and other marketing materials. Finally, multifamily owners should consider working with a professional multifamily branding agency or consultant to help create a comprehensive strategy.
Giving Your Property an Edge With a Fresh New Look
With a fresh new look and the right positioning, you can create a strong multifamily brand that stands out. A multifamily rebrand or repositioning can help you increase occupancy rates, attract more apartment leads, and ultimately generate higher revenue when done correctly. 
Not all multifamily marketing campaigns require rebranding or repositioning but understanding the differences between the two can help you make informed decisions about your marketing and branding needs! To learn more about a multifamily rebrand, contact us today. We can help you develop a multifamily marketing strategy tailored to your unique goals and needs.