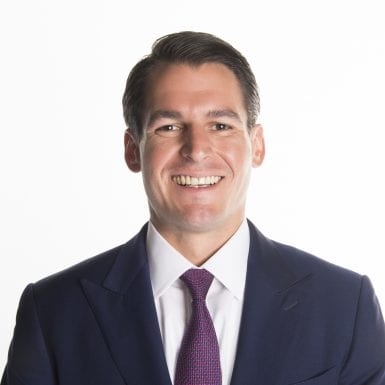 "Creative office" has become a buzzword in today's market, particularly as it relates to workspace design. What used to describe the types of spaces occupied primarily by marketing firms and tech companies has now become a popular trend across nearly all industries.
This demand is largely derived from an employer's need to recruit and retain top talent. Most companies are now looking at their office spaces as a recruiting tool and a way to promote company culture and branding.
Let's take a look at some of the top trends in workspace design:
Prioritizing Employee Happiness in Workspace Design
Employee happiness and wellness are much more of a priority now as compared to years past. Thus, many companies are not only looking at the price per square foot but also whether their employees will be happy and productive in the location (given that personnel costs and training new employees are a bigger line item than real estate costs).
This means that employers are placing a large emphasis on buildings with on-site amenities and services. Properties with fitness facilities, walkability to restaurants (or employees' apartments), and other shared spaces are desired. Additionally, bright spaces with natural light, especially in interior spaces, are critical as happier and healthier employees are more productive.
Shared Workspace vs. Private Cubicles
Another shift in office workspace design is a greater emphasis on shared areas for employees to collaborate. Private offices, even in more traditional industries, are shrinking and the word "cubicle" makes most human resources directors cringe.
Instead, employers are attempting to give their employees more flexibility with breakout rooms and common areas where they can take their laptops and work away from their desks. Additionally, employers are beginning to offer larger kitchens and break areas where employees can feel as if they're in a coffee shop or "hoteling" — where employees can set down their laptops at a docking station and go. This is how many millennials want to work (and supposedly) do their best work.
What Are Some of the Benefits of Creative Workspace Design?
Culture and Branding — A company's culture can be promoted through the way they design their workspace. This creates cohesion within the organization.

Recruiting — Not only can the culture create cohesion

within

the office, but employers can also use their office space design to create an atmosphere that tells the "story" of their company to prospective employees and other guests.

Productivity — One's environment shapes the way one feels, thinks, and works. A creative workspace design can inspire creativity as well as improve employee efficiency.

Collaboration — Workspaces that encourage collaboration help build that sense of "team" which generally helps with employee retention. Collaboration can also get a company one step closer to that "big idea."

Wellness — Employee wellness is critical as personnel continues to be one of the largest expenditures on a company's balance sheet. Gone are the days of entry-level employees in dark interior offices with no windows or cubicles. Instead, open layouts with modular furniture and lots of natural light are the norm.
Overall, if your employees enjoy their environment, they are more likely to want to spend time there (i.e., longer working hours without it feeling like "work").
Take Creative Office Aspects Into Consideration
In Dallas, the majority of creative office is located near the Central Business District in several distinct pockets such as the West End, East Quarter, Deep Ellum, and The Cedars. Whether a company is considering a unique 100-year-old brick building or creating this office workspace design in a newer high rise, it is critical that business owners take these creative office aspects into consideration as the generational gap in the workplace widens.

This article was written by Jayson Montoya. He is an Executive Vice President with NAI Robert Lynn's Office Division. He assists office space tenants and users with lease renewal negotiations, relocations, building purchases, and other real estate needs. You can reach him at 214-256-7136.