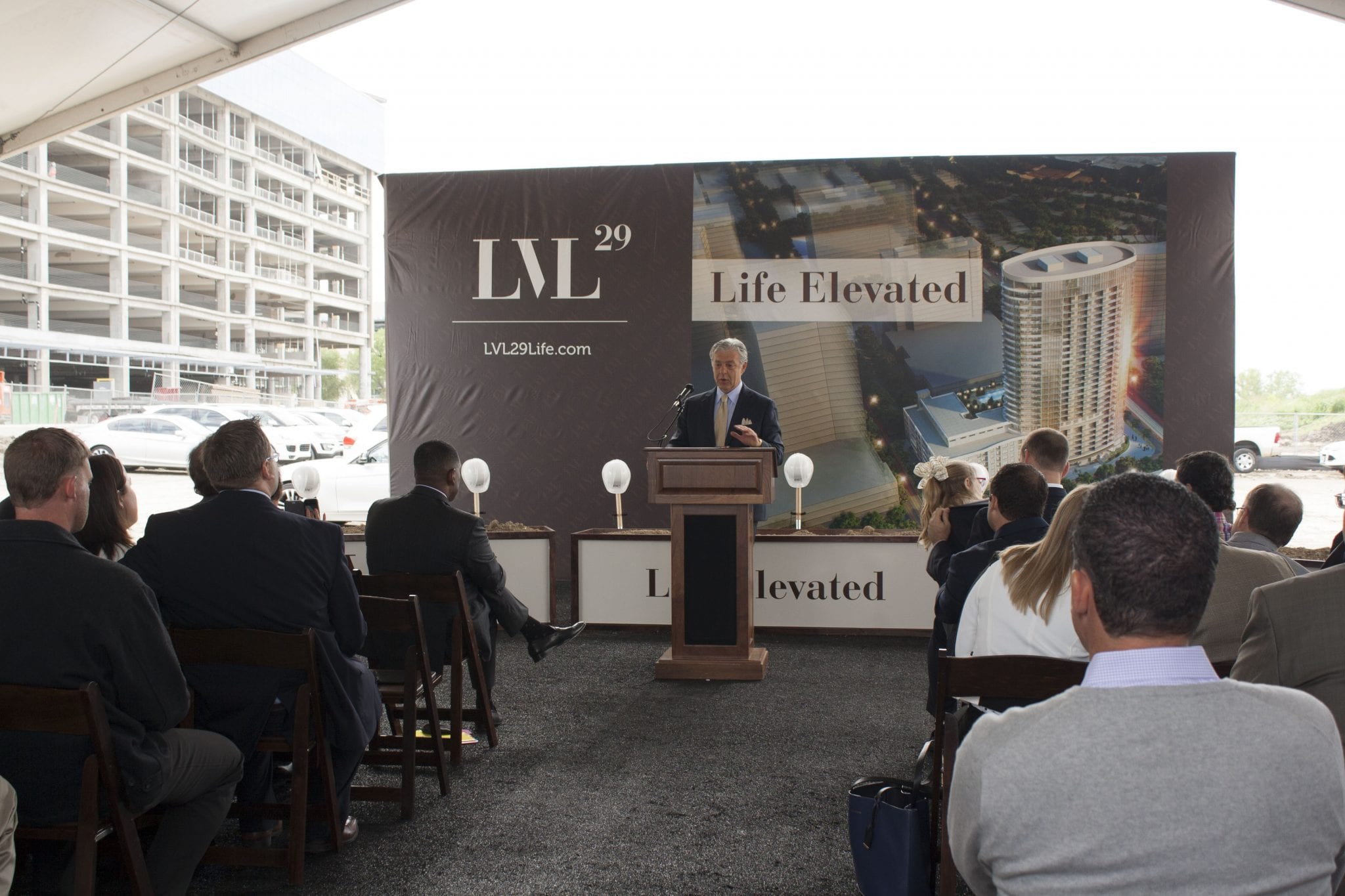 NE Development selects Criterion.B for launch of the LVL29 brand identity and historic groundbreaking event.
The team at NE Development has a long history of building strong and solid communities. Their roster includes over 20,000 projects, in 26 states, across the U.S.
Upon completion in 2019, LVL29, the $100 million luxury high-rise, is slated to become the tallest building in the $3 billion Legacy West development of Plano, Texas. The property sits near the intersection of the Dallas North Tollway and State Highway 121, one of the fastest growing areas in North Texas and home to new the corporate campuses for both Liberty Mutual and JP Morgan Chase.
Criterion.B, the branding agency for NE Development, was tasked with creating a recognizable and cohesive brand for this luxury high-rise. Details from both the architectural and interior design perspectives had to be taken into account, to insure all graphic elements developed, accurately represented future residents. As a result, Criterion.B executed the naming, brand logo, positioning statement and persona development for the project.
On April 27, 2017, the team at Criterion.B launched LVL29 with a historic groundbreaking event. The event brought together the NE Development family, Humphreys and Partners Architects, Hunt Construction,The Karahan Companies, GroupCity  and The City of Plano.
"LVL 29 would not be possible without the talented team at Criterion.B. They helped us create a brand that we were immediately excited about and executed the groundbreaking event in a manner that was truly an extension of our team. We believe that LVL29 will become a landmark in the area as the premier high-rise apartment building in Plano and are thankful for an agency partner, in Criterion.B, that helped communicate our vision." said Luke Harry, Project Manager, NE Development.
The agency feels this newly created brand, blends exclusivity and approachability and was thrilled to have been trusted by the team at NE Development.