Here at Criterion.b, we've found that social media is a big pain point when it comes to apartment marketing. Most multifamily professionals believe social media has value, but they admit it's an afterthought when it comes to marketing their property. Others avoid it entirely.
We're here to tell you that you can't run, and you can't hide. Social media is here, and it's heavily used by millennials and the upcoming Generation Z. So if social media seems overwhelming to you, just think of it as another channel that allows you to communicate and engage with your residents. It's also a channel that presents many opportunities for marketing. But before we can talk about approaching social media, we need to talk about why it can no longer be ignored.
Social Media is the New Store Front
Tweet a company like Southwest Airlines, Capital One or Whole Foods, and they'll probably tweet you back. These corporations have established large social media teams that are solely devoted to monitoring and engaging online. Why? Because that's where their customers are spending time, asking questions, raising customer service issues, ranting and raving.
Social media is becoming the new store front for businesses, and the multifamily industry is no exception. Bonnie Spinks, Social Media Marketing Manager for Pegasus Residential, says it's not uncommon for prospective renters to reach out on social media.
"People will contact us through Facebook, asking for information about our properties," says Bonnie. "If we aren't constantly monitoring social media, we miss those opportunities to respond."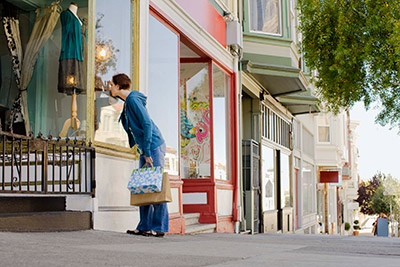 Nor is it uncommon, Bonnie says, for current residents to post about maintenance requests or even general frustrations: "Residents are going to talk whether we're on social media or not. We'd rather be part of the conversation."
To millennials, social media is simply another channel for communication, and it's one they are quite comfortable using. As social media becomes a secondary leasing office, it's important for multifamily properties to be both present and interactive.
Join the Cocktail Party
Beyond the customer service aspect, social media is a powerful marketing tool when it comes to building a reputation and relationships. However, the biggest mistake multifamily properties make on social media is talking too much about themselves. At Criterion.b, we have a metaphor we like to use with our clients. We tell them that social media is like a cocktail party:
When you arrive at a cocktail party, what do you do? Do you stand on a table and announce to everyone that you've arrived? (Maybe you do). For most of us, however, the answer is no. It would be selfish and rather rude to expect everyone to stop their conversations and turn their attention to you.
Instead, you probably start by walking up to a small group of people. You ask each person about themselves: What's their name? What do they do for a living? Eventually, the conversation will turn to you, and you'll get a chance to share something about yourself. This is how social media works—it's a conversation.
By the end of the night, you've talked to several different groups of people, each time a give-and-take. On social media, multifamily properties have several groups to consider: prospective renters, current residents, neighboring businesses, other properties, etc. If you don't take the time to get to know them and engage, then you're just another annoying property that's shouting from a tabletop.
Instead, blend into the newsfeed of your residents. Share something funny, beautiful, relevant, or inspirational. The Village Dallas uses their Instagram as an opportunity to relate to residents with quirky humor, vibrant photography, and engaging content.  
We keep coming back to this customer-centric approach to marketing. The reason we create personas or join conversations is so we can get to know the people we're marketing to. With this approach, we're building relationships, building trust, and identifying key marketing insights. When you know what's important to your renters, you can serve them better than anyone else.
Social Media To-Do List
Now that you understand how to approach social media, let's take action. Here's your social media to-do list:
Share Helpful Content.

Be a resource for your residents. What would they find helpful? You can create a neighborhood restaurant guide, post about upcoming events, share tips and tricks about apartment decor, etc. Focus on your residents.
Monitor and Respond.

What are people saying about your property? Monitor and respond. Banter with the good. Address the bad. Bonnie Spinks tells the property managers of Pegasus Residential that any negative comment is an opportunity for a good impression.
Listen and Learn.

What are your residents telling you directly? How do they use social media? What do they like to talk about? Observation is a great source for marketing insight.
Engage.

Be proactive. Pose questions. Ask for feedback. Look for opportunities to start conversations with your residents, prospective residents and your community. Never forget that social media is a give-and-take!