I just wrapped up a week at the Multifamily Social Media Summit in Napa Valley (rough duty, I know). Attendees ranging from property managers to capital partners gathered to discuss the evolving marketing landscape. A few recurring questions outlined the discussions: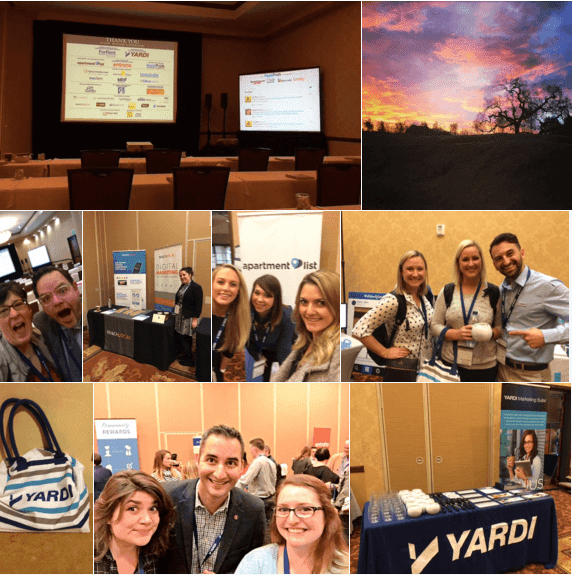 How should we be approaching social media?
How do we extend our brand across digital platforms?
What's the role of advertising within an effective content strategy?
Big names like Jay Baer and Greg Verdino delivered a multifamily outsider's perspective and laid the foundation for best practices and the power of social customer service. Cardinal Group's Michael Huereque demonstrated how he uses social media analytics to optimize property-level marketing strategies.
Yet, the overarching message at this conference brought us back to the basics: (1) Be a resource for your audience. (2) Inspire your customers to tell your story. (3) Leverage content in creative ways to catch people delightfully off-guard.
Welcome to the Age of Content
Today's marketing teams are giving a nod to the traditional newsroom. Head to any major corporate website—Whole Foods, Capital One, CBRE—and you'll find evidence of a robust editorial team at work on the blog.
Conference-goers heard from Zillow's Director of Content, Stephanie Reid-Simons, who gave us a glimpse into the fresh-faced company that's changing the way we search and engage with real estate. Working alongside Zillow's PR and social media teams, Reid-Simons leads a 12-person editorial team that's dedicated to developing Zillow's voice and establishing the company as a resource within its space.
"At Zillow, we're telling stories about real estate," said Reid-Simons. "We're covering everything from celebrity home transactions to market data. Even as we grow, we're not losing that startup mentality—that scrappy, journalistic angle."
Head over to Zillow's blog, and you'll see the fruits of a busy content team. Browse blog posts about out-of-the-box architecture or DIY tips and tricks. Scan Zillow's social media platforms, and you'll see that the blog fuels much of the company's social media content.
For those of us who don't have access to a corporate team of writers, Reid-Simons shared Zillow's strategy of COPE: Create Once, Publish Everywhere. Create a great piece of content, she said, then adapt it across platforms.
For example, a single blog post can be shared on Twitter with a snappy headline, extended to Instagram with an engaging image, and adapted to a shareable infographic.

Greg Verdino provided us several examples of companies that are doing this well—my favorite being Lowe's stop-motion Vine series of home improvement hacks. As social networks continue to grow more visual and interactive, marketers have the opportunity to be wildly creative in their cross-platform applications.
Application for Multifamily: Justifying the Value
If you're approaching your content strategy correctly, you have the power to tie your efforts directly to ROI—both qualitative (brand-focused) and quantitative (business-focused).
Let's take Zillow, for example. Their content strategy achieves highly targeted brand goals (i.e., establishing Zillow as a storyteller within real estate—one that's fresh, human, helpful and quirky) and business goals (i.e., driving traffic to their website to increase conversions, listings, ad views, agent partners, etc.). It should work the same way for your multifamily property:
What BRAND goals are you trying to achieve?
Raising awareness? Establishing thought leadership? Mobilizing advocates?
What BUSINESS goals are you trying to achieve?
Increasing leases? Reducing resident turnover?
Whether you're a multifamily property, a development firm, or property management company, your actions on social media should be driven by the questions above. Only then can you develop a roadmap—one with a purpose and measurable objectives.
The Power of a Human Touch
If there's one takeaway from the Multifamily Social Media Summit, it was the power of the human touch. From "hugging your haters" to resident storytelling, Tamela Coval put it best:
Social Media engaging is no longer posting informative messages 3 times daily. To truly be social we'll have to pump some neurons and deeply think about the main gift humans share… communication.
Today's social media platforms provide us with incredible opportunities for connection and creativity. Don't miss the opportunity.