Before the advent of the internet, when people were looking for a place to live or seeking to lease retail space, they'd peruse the Classifieds in the paper, call up realtors, or dial the numbers on billboards. These days, they go to the source of all online information – Google.
Google is an intensive resource when it comes to the search and delivery of information, however, what most people fail to realize is that Google requires assistance from sites to be able to successfully find the right information, crawl the site, and spit it out where and when it's appropriate. The means by which search engines accomplish this is known as search engine optimization, and it requires a lot of work, including the correct tags for a website to read, a submitted sitemap, and perhaps most importantly, keywords.
Performing Keyword Research for Your Property
Let's say you have a problem, and you've taken to Google to solve it. What do you type in the search bar? Odds are there are words related to your problem or question. If you're moving to a brand new city that you've never even visited before, what might that search be?
Maybe you want to know which neighborhoods in the city are safest, or you just want to know what the neighborhoods are period. Typing in "Neighborhoods in Dallas" might begin to give you relevant information. Searching "Best Neighborhoods in Dallas to Live in" or "Safest Neighborhoods in Dallas to live in" would likely give you even more relevant information.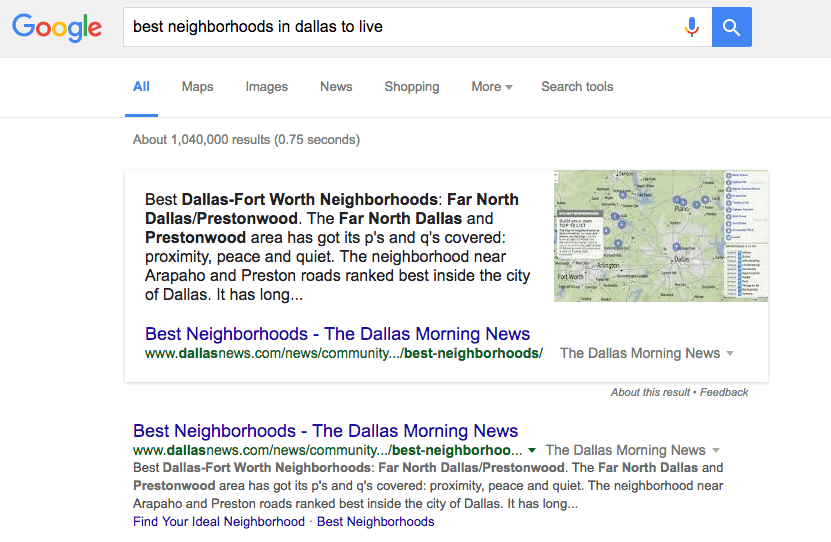 Being able to pick what keywords or keyword phrases (known as long-tail keywords) a person might type to find your site is key to optimizing your site for SEO. If you know your buyer personas well, these may come easily, but sometimes it can be difficult to narrow in on what people will actually search vs. what you think they might search. In these cases, keyword research is important.
There are a number of ways to approach keyword research. The most simple is to type your intended keywords into the search bar and see what kind of sites appear. Another good option is to look at what your competitors are trying to rank for. This is as simple as looking at their site and looking at what words come up over again, especially if they appear for headers or titles.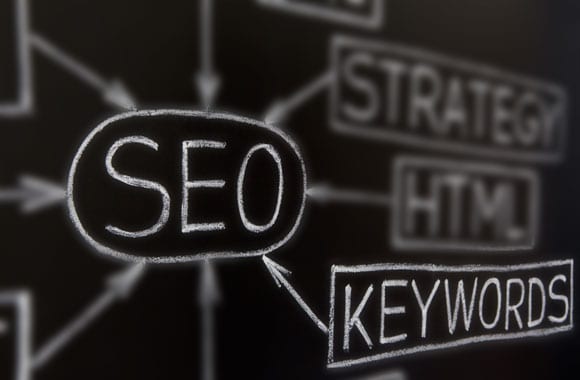 A more complex but strategic method that's worth doing, especially if you intend to delve deep into the world of SEO and keywords, is to use a free keyword planning tool. Both Google and the SEO tool Moz provide these at no charge, and these tools allow you to type in your intended keywords to get a measure of how difficult it may be to rank for (a low number being easier to rank for)  and what kind of search volume the keyword gets. They also can suggest or show related keywords. Once you have collected and gathered the keywords you believe to be most relevant, the next step is to implement them.
Natural Keyword Usage is the Key to Being Found
A number of resources will give you all sorts of technical ways that keywords should and shouldn't be used on your site. The reason for this is that search engines like Google use algorithms to conduct search, and the precise technical details of these algorithms are not made public. Google does give clues though, and there are certain things e.g. keyword stuffing—bunching keywords together in places where they don't make sense— that will certainly get you penalized and knocked down in the rankings. But ultimately, much of SEO is guesswork by experts as to what little things will help you rank higher.
Rather than try to learn all these tips and tricks to rankings, the biggest key to performing well in rankings is to use your keywords as naturally as possible in your content, and to make sure that your content is relevant to what you want to be found for. Remember the buyer's journey: Are you trying to build awareness for your property? Then don't just focus on the property, focus on the location.
In the awareness stage, people are likely not looking for your property quite yet. They are however, looking for resources on the location, places to eat nearby, and what goes on in the neighborhood. Do the same thing based on possible searches in the decision stage and the consideration stage, and keep up with building content around these searches, and your property will find the relevant and qualified traffic you desire.