Just because you are working from home, doesn't mean you have to drink alone. Have you ever tried hosting a virtual happy hour for your team?
The coronavirus pandemic has altered the way nearly every organization conducts business, but luckily for the Criterion.B team, we've worked remotely now for a couple of months.
Our team has quickly learned the ins and outs of working from home, and with team members spread across the country, we understand how important it is to stay connected and communicate regularly with all team members.
However, working from home shouldn't be all about boring Zoom meetings and pesky "reply all" email notifications.
We've found several ways to conduct team-building exercises virtually so that all team members can participate — and we're sharing one of these exercises with you today.
How to Host a Virtual Happy Hour
Hosting a virtual happy hour for your team is pretty straightforward. Set a time, create a meeting, and make sure to get it on the calendar. Instruct everyone on your team to bring their drink of choice.
But why not add a fun twist? Recently, the Criterion.B team turned happy hour into a bit of friendly competition.
Each team member was tasked with creating their own themed cocktail (or mocktail) with plans to present their drink at the meeting and vote on their favorite. We chose to have a Spring and Easter-themed happy hour, and boy did our team deliver on this theme!
From "Buzzed Bunny" cocktails to Peeps-infused drinks, everyone went all out playing bartender in their own kitchens. We presented our drinks, including fun names we gave to our cocktails, then voted on our favorite. The winner took home an Amazon gift card.
Need a few cocktail ideas? We're including our team's recipes below. If you recreate these drinks, be sure to tag us on social media!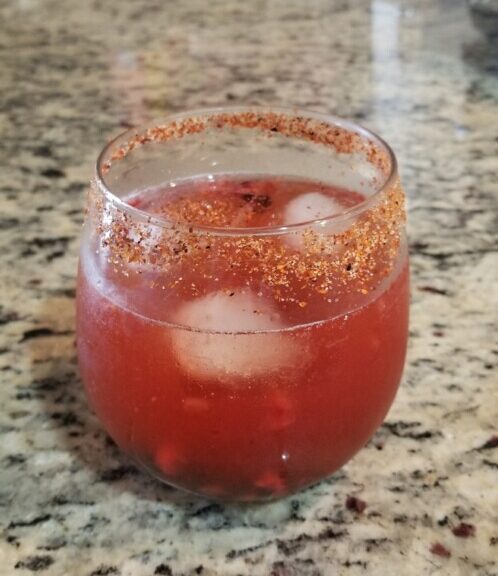 Buzzed Bunny
1 Orange Gatorade

2 Shots of Jack Daniels

½ C. Pino Grigio Wine

2 Tbs. Lime Juice

Blueberries and Raspberries

Tajin Salt
Instructions:
Add liquids to a glass along with the berries. Dip the glass in a little lime juice then line the rim with the Tajin salt.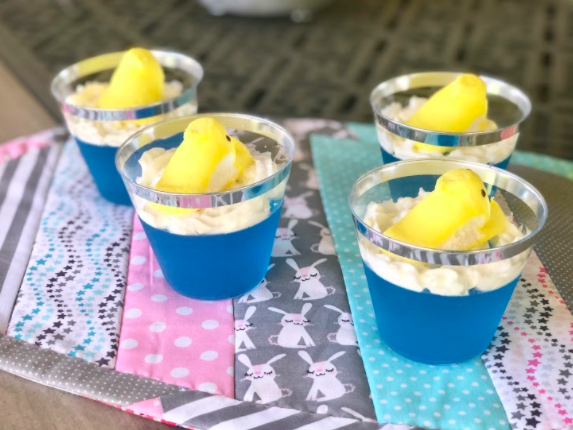 The Naughty Peep (Jell-o Shot)
1 Packet Blue Raspberry Jell-o

Vodka

Whipped Cream

1 Bird Peep
Instructions:
Create blue Jell-o mix according to the box and add in the desired amount of vodka. 

Pour the Jell-o into small cups or shot glasses. Set in the fridge overnight.

Top shots with whipped cream and 1 bird peep.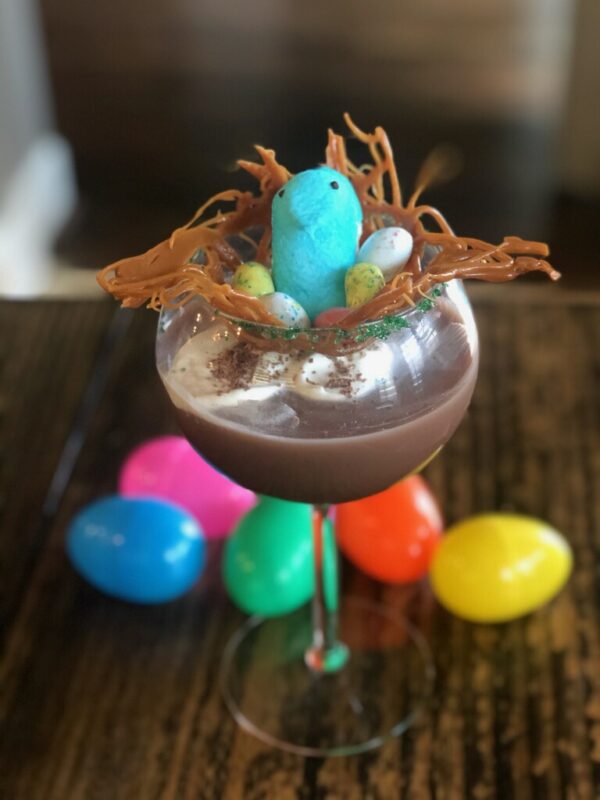 Easter Buzz
Iced Hot Chocolate
1 Packet Hot Chocolate

6 Oz. Milk

1 Shot of Bailey's Irish Cream

Caramel Syrup

Whipped Cream
Bird's Nest Garnish
1 Bird Peep

Robin Egg Chocolate Candies

Melting Caramel
Instructions: 
Start by making the hot chocolate with Bailey's Irish Cream and cool in the fridge for at least an hour. While the hot chocolate is cooling, melt the caramel to make the bird nest. 

Take a greased stemless wine glass (or anything with round bottom) and drizzle the liquid caramel back and forth making a "nest" like shape. Let caramel harden in the fridge with hot chocolate. 

When ready to serve, pour hot chocolate into a glass and drizzle caramel syrup to taste. Add whip topping on the top. 

Carefully remove the caramel nest from the glass and place on top. Add the peep and robin eggs.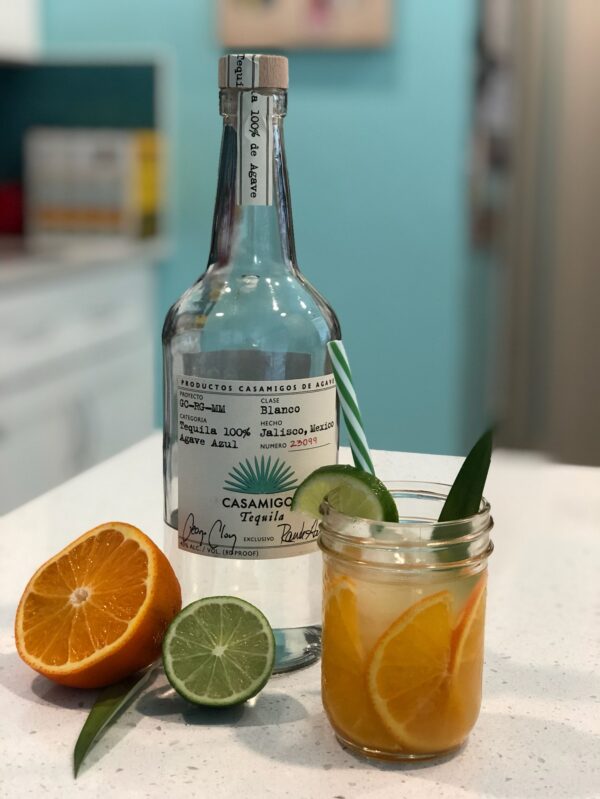 Blooming Orange Cocktail
1 Oz. Casamigos Tequila

Splash of Dole Pineapple Juice

Fresh Orange Slices

1 Squeezed Lime Wedge

1 Lime for Garnish
Instructions:
Line your glass with fresh orange slices, then add all ingredients. Garnish with a lime and enjoy!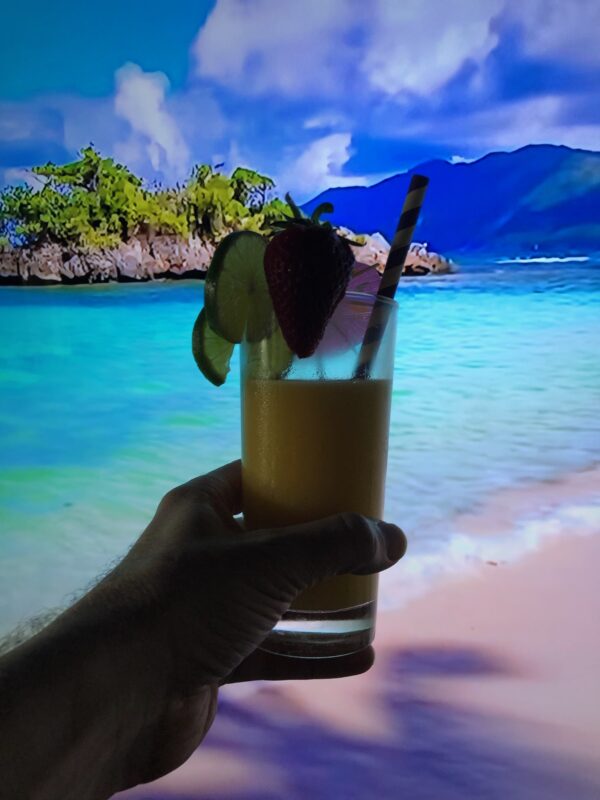 Mango Sunrise
1 C. Frozen Mango

1 C. Lemon Lime Bubbly Water

½ C. Ice

¼ C. Mango Nectar

⅛ C. Simple Syrup
Instructions:
Blend all ingredients until smooth!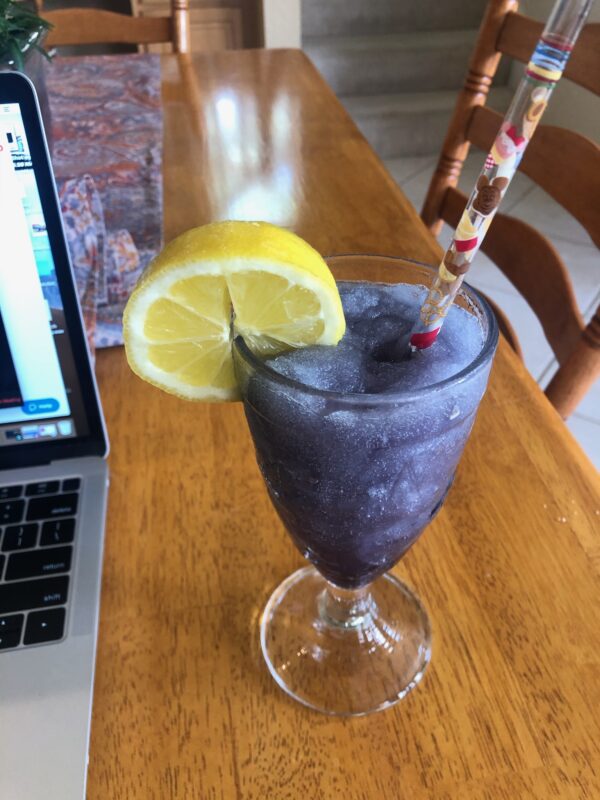 Frozen Violet Vodka Lemonade
3 C. Ice

12 Oz. Frozen Lemonade Concentrate

½ C. Violet Syrup

2 Drops Red Food Coloring

2 Drops Blue Food Coloring

Desired Amount of Vodka

Lemon Circle for Garnish
Instructions:
Blend all ingredients together, then garnish with a lemon!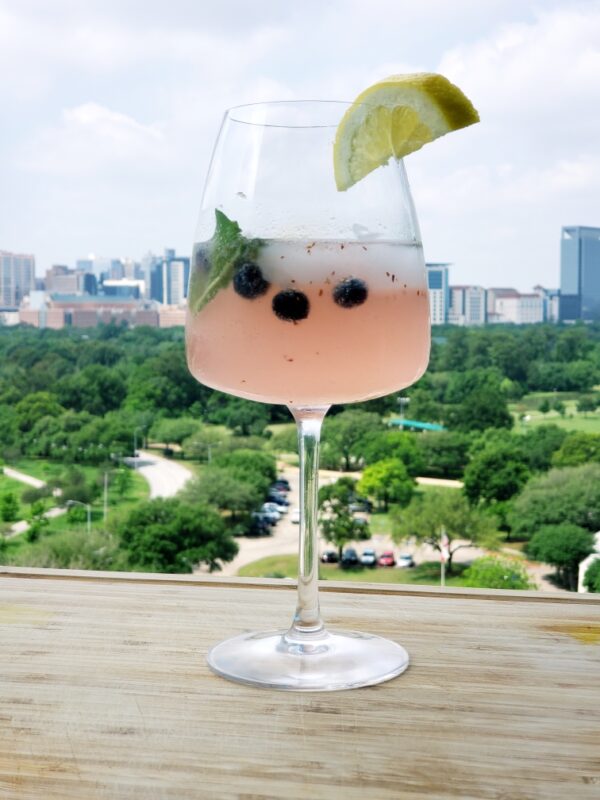 Blueberry Lemon Ginger Fizz
8 Oz. Vodka

2 Bottles Ginger Beer

2 Tsp. Sugar

2 Tsp. Fresh Ginger

2 C. Blueberries

Springs of Mint

1 Lemon
Instructions:
The night before serving these drinks, make ice cubes with lemon, blueberry, and mint. Squeeze lemon juice over the ice tray before adding water.

Mix your blueberries and add the sugar, ginger, and lemon juice into a glass. 

Add 1/3 cup of your blueberry mix and chopped mint to a shaker. Then add vodka and ice and muddle thoroughly.

Add lemon slices, blueberries, and mint to the bottle. Repeat with another shaker. 

Finally, add the ginger beer!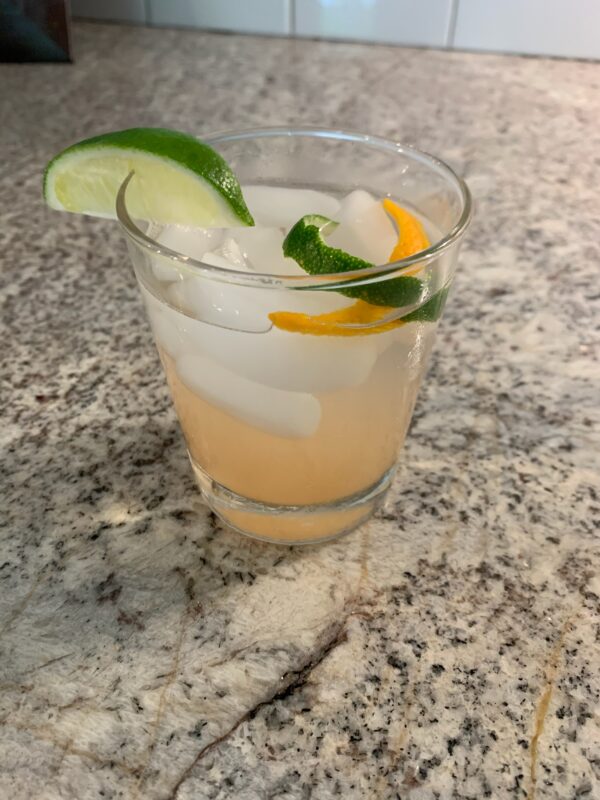 Greyhound
Gin

Diet Tonic Water

Club Soda

Fresh Lime

Splash of Grapefruit
Instructions:
Mix together your desired amount of gin, tonic water, and club soda in a glass. Add fresh lime and a splash of grapefruit. Garnish with a lime wedge.
Springtime Mixer (Gin & Juice)
Tanqueray Imported London Dry Gin

Orange Juice

Pineapple Juice

Guava Juice
Instructions:
Add your desired amount of gin and juices to a glass and garnish with an orange slice, if desired!