At Criterion.B, we like to stay well-versed in the startup industry, seeing how technology innovation is impacting the commercial real estate world. CRE can be known for its traditional mindset, but with the active startup scene looking to evolve the way we think of multifamily apartments and conveniences, we're moving into a new realm of living.
Specifically, in the Dallas market, startups are taking the industry by storm. With a vibrant economy and an influential real estate environment, it only makes sense.
Quick facts:
Dallas is the No. 4 economy in the nation.

Real estate is our No. 2 industry, and technology is No. 1.

Texas is the biggest exporter of technology in the nation.

Texas is top 20 for VC money nationwide.
So, why Dallas for real estate startups? Well, that's why. Let's explore some of the up-and-coming vendors who are evolving the consumer experience in real estate, travel, and technology. If you haven't heard of these Dallas hotshots yet, you will soon:
The Rollick Hotels
Ever traveled to a big event and had trouble finding a hotel room? For sporting events, concerts, and festivals, hotels reach capacity months ahead of time. However, the Rollick Hotels offers a temporary solution — portable, self-contained hotel suites that can be shipped, set up, and expanded to nearly three-times their shipping size.
The Dwell hotel suite interior is made from recycled, sustainable materials. Further, the suite includes a full-service restroom, mini-kitchen, king-size bed, big windows, and an outdoor deck. While the concept may seem extreme to some, we predict that a forward-thinking millennial demographic will be highly receptive to this portable module. Additionally, with reasonable pricing and convenient location to high-profile events, this startup has a lofty launch schedule for 2016.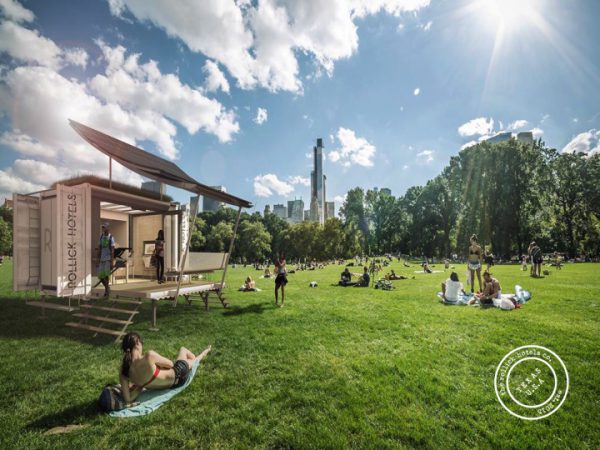 Cohopping
Freelancing is becoming a prevalent lifestyle. Now, committing to a single co-working space can be limiting, both from a networking and travel perspective. Imagine that you can subscribe to a single membership that gives you access to co-working spaces worldwide. It's called, co-hopping.
Find a range of office spaces that match your taste and needs, and reap the networking benefits that come from being a part of various startup communities. If contracts and obligations aren't your thing, Cohopping even gives you the option to pay per visit. From an investor's perspective, the technology is scalable, which makes for attractive margins long-term.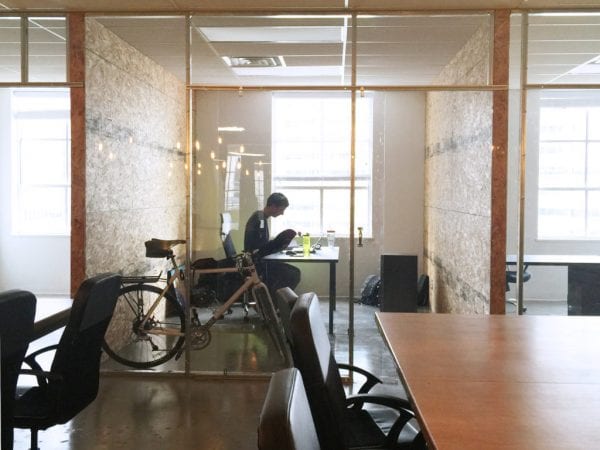 OpenKey
Avoid the hassle of checking in, checking out, or keeping track of hotel keys. Instead, control everything all on your phone.
Imagine that you walk in the front door of your hotel, and up pops a mobile notification: "Welcome to the W Hotel. Your room number is 822." Your phone receives instant access to unlock your room using OpenKey's compatible technology.
To be clear, OpenKey does not manufacture the locks themselves. Rather, OpenKey is the SDK that integrates the mobile platform with the lock technology. Where's the real value for investors? Data. Valuable consumer data about your hotel guests, their activities, their whereabouts, their mobile use, etc. Not only could OpenKey save hotel owners on the costs associated with check-in, check-out, and room keys, but they deliver valuable data to inform smart business decisions.
As more innovations emerge, we'll be sure to keep you updated. 'Till next time!