While the real estate industry continues to adapt to the convenience economy, the way renters live evolves. In a recent blog post, we covered the emergence of apartment apps and how they are streamlining and transforming conventional, day-to-day resident tasks.
We have compiled a list of several apartment apps that bring the convenience economy directly to the multifamily lifestyle. From food delivery services and pet-ownership perks to property management and community networking, these apartment apps can be intertwined into the fabric of resident life, making convenience an amenity.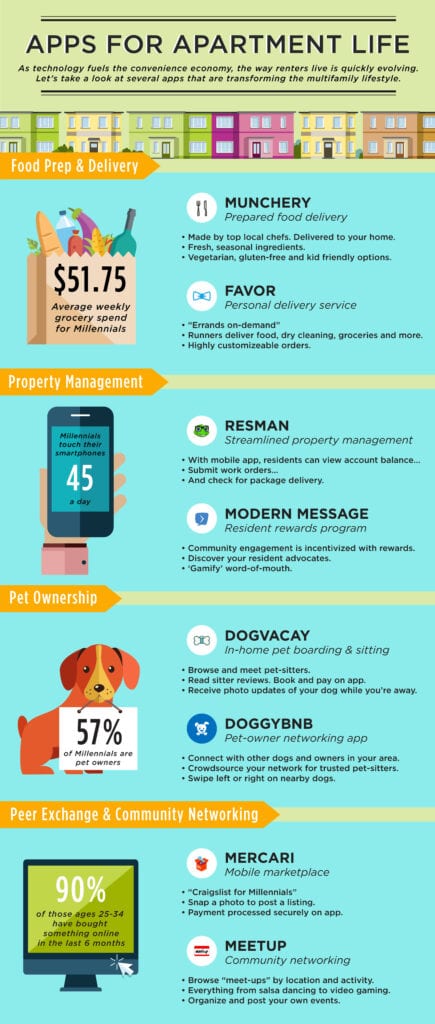 Differentiate Your Property With Apartment Apps
So, how can these apps benefit multifamily properties? Raising residents' awareness of these kinds of apartment apps conveys your property's dedication to providing them as many modern conveniences as possible. In short: it's a form of relationship-building. Further, it's the customer-centric approach that differentiates properties in today's cluttered environment.
Download Our Marketing Guide
In the world of digital marketing, it can be difficult to know which tactic works best. For example, many businesses focus too much of their digital marketing efforts on one tactic, thinking it will bring immediate results. However, each part of your marketing strategy should fit together into one cohesive piece.
Yet, your property may also have more than one buyer persona. So, how do you effectively market to each persona in a way that will appeal to their unique desires? Download our guide to make your multifamily marketing easy!